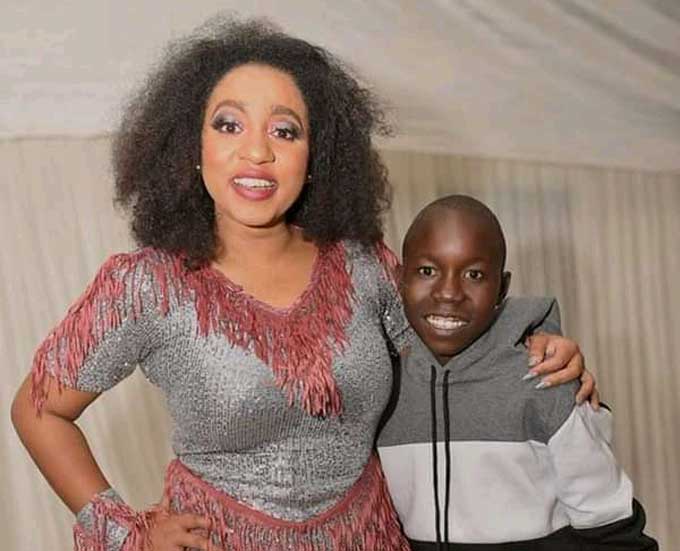 BY MELINDA KUSEMACHIBI Most singers' biographies begin with narrations of how they started singing at Sunday school or in a Crèche choir.
However, most musicians only get into the studio when they become adults, and many of them say their parents urged them to prioritise their academic pursuits over music. Does African parents think that education is the only key to success? Many asks.
It is a different tale for a 13-year-old Andrea Sibanda better known as Andrea The Vocalist who is the talk of the streets and trending on social media for being the greastest young vocalist in Zimbabwe.
"The name Andrea the Vocalist came from a video which went viral on TikTok as many people liked the vocals hence the name raised. I grew up in a music-loving family and naturally the music bug bit me. I derive a lot of inspiration from what l experience in life around me," Andrea told Standard Style.
They believed he can become one of the future artists who will lift Zimbabwe's flag high through music.
"My parents, my manager Tendai Joe, EarGROUND are my greatest supporters and they always rally behind me and support me in every step I take," he said.
"Collaboration with big artist are the biggest achievements so far, I have collaborated with Aubrey Qwana and shared a stage with Zimbabwe big artists gurus Winky D, Ammara Brown, Jah Prayzah at Econet Victoria Falls Marathon concert."
Andrea dreams of being invited at big shows similar to the Victoria Falls Marathon, collaboration with big artist and producers international and local.
But how does he balance his education and music?
"I try to make sure that the two do not clash as my parents help me out on every step that l should priorities school work but it is very difficult to separate the two. Musical equipment is the main challenge l am facing for rehearsing and recording," he added.
To fellow youths and girls who want to venture into music, this is what Andrea the Vocalist had to say:
"Sing about what you feel and see. Where ever there are challenges, keep on pressing the green button and be successful in life," said Andrea.
Last year in October, Andrea's melodic voice broke the internet after a video of him singing at a funeral went viral.
He captured the attention of many including South African artist Aubrey Qwana who later did a collaboration with him on the song Uhambo which went viral on TikTok in Zimbabwe and South Africa.
Uhambo was produced by Juizee, a South African songwriter and producer under JBross Enterta8inment. Jbross Entertainment then paid for and arranged for vocal recording at Danica Studios where Andrea the Vocalist and backing vocals by his father Ntando Sibanda were professionally recorded.
Andrea became an instant celebrity as he got over 3 million views on TikTok in a space of three weeks. He has now managed to get thousands of followers on his Facebook and Twitter page.
South Africa music producer and singer known as DJ Maphorisa in video him wishing Andrea a happy birthday said he is excited to work with Victoria Falls based singer Andrea the Vocalist.
Related Topics