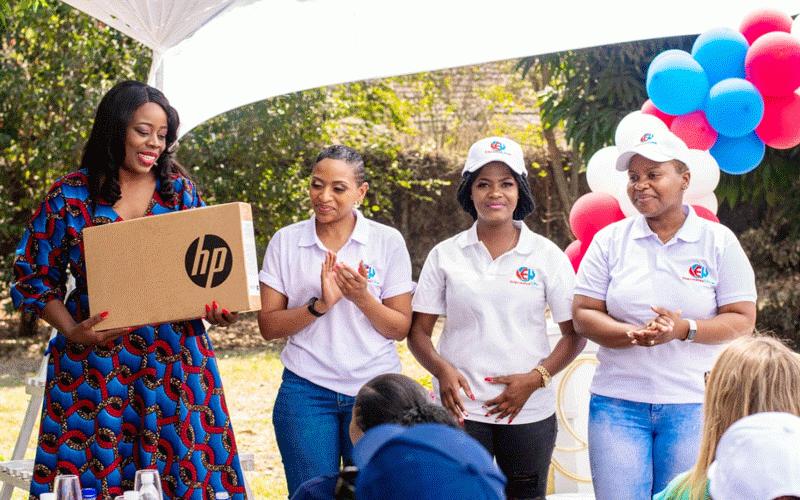 Local membership-based women development organisation, Empowered Women has continued to scale new heights as it seeks to promote excellence and productivity amongst its membership through training, collaboration and capacity development.
The organisation is set to host its first ever international conference in November where they expect to host other women entrepreneurs from sister countries in the region.
Local membership-based women development organised Empowered Women has continued to scale new heights as it seeks to promote excellence and productivity among its membership through training, collaboration and capacity development.
Speaking at their monthly meeting attended by close to 100 women in Belgravia, Harare yesterday, the organisation's founder Sibonokuhle Buhlungu said they were doing all they can to ensure their members excel and achieve more.
"We are opening our members' eyes to a world of possibilities and we are highly encouraged by their exploits to date," she said.
"The organisation is made up of over 120 women from different sectors locally and internationally.
"We are driven by a passion to empower women and we collaborate the efforts of different women through denouncing the notion that women cannot support each other."
The event was graced by speakers, who included entrepreneur, former model and Langa Cosmetics CEO Langelihle Sibanda, Vakoma Business World managing and lead consultant Odiline Kava as well as wellness coach Taku Muzonzini.
Muzonzini encouraged women to take care of themselves even as they grow their enterprises.
"I am passionate about wellness and it is my hope that as you pursue business excellence, you also value your health and wellbeing," he said.
"Wellness is not just about physical aspects, but even spiritual.
"If you are in a good state, it becomes a lot easier to achieve."
Kava encouraged women to value grooming and etiquette as they explore growth in the business world.
"A woman of excellence must tick all the boxes where grooming and etiquette is concerned," she said.
"There is no cutting corners if you are set for the top and I encourage you to become the best versions of yourselves.
"When you want excellence, you can't afford to carry yourself anyhow and I am happy that as women you have come together to inspire each other the right way."
Her sentiments were echoed by Sibanda, who encouraged women to deal with whatever setbacks they are facing on their way to self actualization.
"Growth is something that you have to deliberately work on even in the face of insurmountable challenges and setbacks," she said.
"Don't let anything and anyone throttle your progress. You have it within yourself to become the best you can be."
Various corporate partners among them Traverze, National Building Society, Shop UK, Sassy Interiors, Esteem Communications, Skyden, Heavenly Delights and Small to Medium Enterprises Development Corporation were represented at the event.
The partners pledged flexible and tailor-made services to help women grow their work.
Empowered Women membership is made up of women in farming, mining and construction as well as civil servants and in various sectors of the economy, including the small to medium enterprises sector .
Their objective is to create opportunities for collaboration among women, create income generating opportunities for women, build a network of financially independent women, increase women-owned businesses in the region and to be a linkage for all women entrepreneurs.
This year alone, the organisation has helped women buy over 16 cars to grow their work among other key milestones.
The November conference is a launchpad for more initiatives by the organisation.
Related Topics