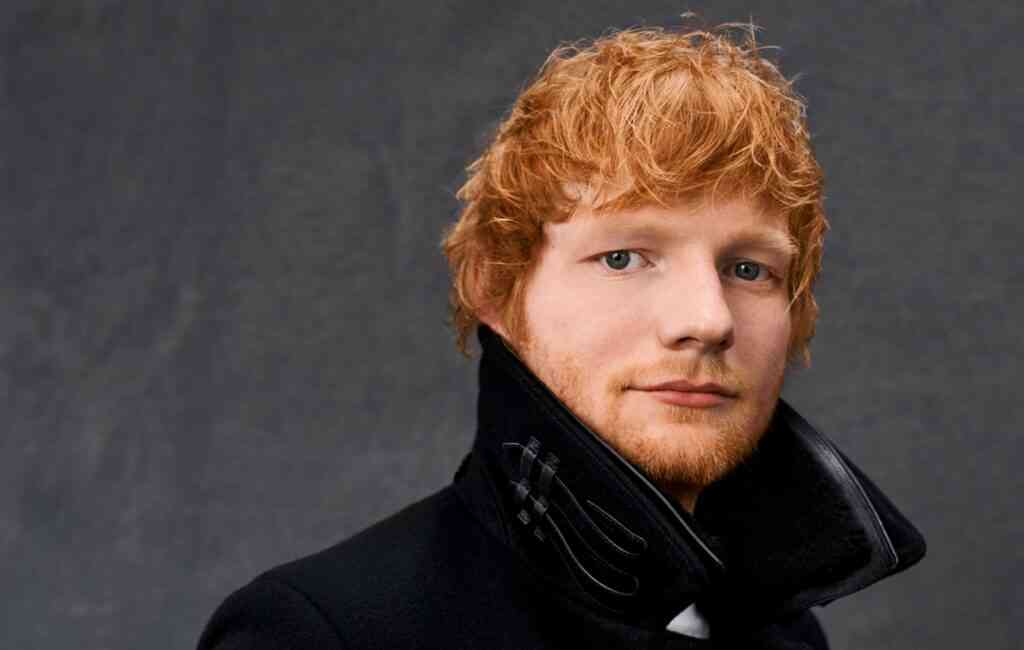 From shades of darkness, rough tides, dreams of spring, moments of hope, and new beginnings — here is the bridge that marries the tomahawk pizzazz power of humanity.
Sheer supercharged by a fly ball expected value with an opportunist strawberry mark — 'Autumn Variations' is a thunderclap con brio consequence full bodied work of ditty.
Primed for a September 29th white-shoe release, lullabies anchoring the top half of this to the highest degree apt than not wonted to be a-good-as-possibly-can 14-track project are 'Magical', 'England', 'Amazing', 'Plastic Bag', 'Blue', 'American Town', and 'That's On Me'.
In truth, the timing of Ed Sheeran — with a sizable salvo onto the UK music scene in 2011 — is wondrous.
On the brink of effectively delivering the unthinkable, the latter cantabile offering will come barely five months after the English singer acquainted stiff calculations on '-' ('Subtract') — his convincing soul-denudation record album. Hanging on sophisticated notes, a heart racking banging opus named 'Eyes Closed' from the latter jam sculpt earned Ed his 14th UK number one canon.
Therewith, in May of this 12-month fanatics watched the Grammy multi-award winning artist unfold the purity and quality in his listenable voice. Doing justice to songs with pitch perfect performances, Ed undertook season 2 of Apple Music Live — streamed on both Apple Music and Apple TV +. More than anything, not only did he premiere 14 official sound videos on visual communication streaming platform YouTube — his gripping documentary titled 'Ed Sheeran: The Sum Of It All' came out on Disney +.
Raising the pulse becoming an outstanding deciding factor, quite frankly, by giving birth to 'Autumn Variations', Ed will assume a hugely promising fresh complexion — weathered through a storm.
"Last autumn, I found that my friends and I were going through so many life changes. After the heat of the summer, everything either calmed, settled, fell apart, came to a head or imploded," Ed Sheeran said.
Fortunately for Ed, he is plucking a potpourri of swirling heavy-duty emotions from different decked out feels and versions of events under the radar, and somewhat turning two-footed into putting in bumper brackets. Going note to note to make it to the very end — 'Page', 'Midnight', 'Spring', 'Punchline', 'When Will I Be Alright', 'The Day I Was Born', and 'Head > Heels' — complete the bottom half of tunes prompt for Ed's big 'Autumn Variations' spunky ballad craft drop, hatched through Gingerbread Man Records.
"When I went through a difficult time at the start of last year, writing songs helped me understand my feelings and come to terms with what was going on. And when I learned about my friends' different situations, I wrote songs, some from their perspectives, some from mine, to capture how they and I viewed the world at that time. There were highs of falling in love and new friendships among lows of heartbreak, depression, loneliness and confusion," Ed Sheeran said.
Neither a flash in the pan that comes before a bubble burst nor a rocket science gag law monopoly, plenty more rhythmically flavoured artful ingredients mirroring current burning and trending societal issues come as credible series to last a lifespan without dodging positional notation or at least two stray bullets from the snipe ring. A consolidation of the making of arguably one of the most non-zero beat projects to date, produced by Aaron Dessner — an American musician, songwriter, and record producer — who is the founding member of the rock band The National.
"My dad and brother told me about a composer called Elgar, who composed 'Enigma Variations', where each of the 14 compositions were about a different one of his friends. This is what inspired me to make this album ('Autumn Variations'). When I recorded '-' ('Subtract') with Aaron Dessner, we clicked immediately. We wrote and recorded non-stop and this album was born out of that partnership. I feel he has captured the feeling of autumn so wonderfully in his sonics and I hope everyone loves it as much as I do," Ed Sheeran said.
Wading through a season not to be missed by a hair's-breadth — after a worthy rumble — this forthcoming swashbuckling melody creation 'Autumn Variations' is matter-of-course to push boundaries, tucking the deep-lobed English singer in on the milestone to eclipse his previous records. The biggest thing ripening irrelevant of album sales, streams, views, or charts, is Ed taking life on — in all likelihood — notching up mentally, emotionally and incorporeal, right in the face of mother earth!
Grant Moyo is a prolific writer, innovative media personality, entrepreneur and a creative artist who is passionate about using his creative mind for the betterment of society.
Follow him on X (formerly Twitter): @TotemGrant
Related Topics