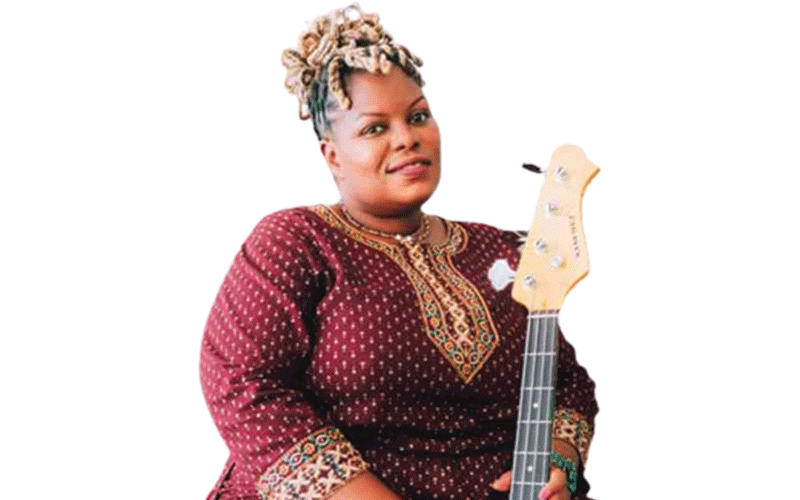 BOTSWANA-BASED musician and businesswoman Mary Mhiribidi Zinyimo, popularly known as Mai Zee in music circles, is enjoying a purple patch in her career following the success of her runaway hit song Haibooo off her recent EP under the same name.
The chart-topping song is a fusion of Amapiano and Afro-fusion which makes it a favourate of many across generations.
The song has been number one on Radio Zimbabwe Gospel Top 20 for the past 5 weeks and Mai Zee told The Standard Lifestyle that she is elated.
"I have been around for some time and enjoyed commendable success in my music career but I am quite blown away by the success of my new project," she said.
The feedback is amazing and it's even more encouraging that we are topping charts for the past 5 weeks in a row."
The song Haibooo is a celebration-cum-party song that speaks of the Lord's goodness.
"The song is a feel good production which speaks of the Lord's goodness even amidst the life challenges. We are all blessed in different ways and we should feel duty bound to thank God in one way or the other. Just being alive is a blessing'" said Mai Zee.
So impactful has been the success of her album that she has lined up a number of high profile collaborations with some of the big names in music across the Sadc region.
"I am grateful to God for my continued rise and impact in music circles. I have always been supportive of fellow musicians, but I am grateful that the Lord is raising me. I have received many enquiries and confirmations for collaborations with big musicians in Botswana, Zimbabwe and South Africa. That to me is a seal of approval and I hope to reach bigger audiences through that," she said.
The respected educationist who runs a private school in Gaborone, Botswana, said she has great plans for her music career and the industry as a whole.
"I am believing God for bigger things in my music career and I thank God for vision helpers and industry stakeholders that are rallying behind my work," said Mai Zee.
We have some exciting projects in the pipeline including Music Awards. We will be sharing more details as we go."
The affable musician who is ably supported by her husband and family in the music circles also told Standard Style that she was in the industry to stay.
"I have a very supportive husband and family and that has worked wonders for me. I promise my music fans more exciting music and amazing projects. I am grateful for their support and hope they continue rallying behind our work," she said.
Related Topics