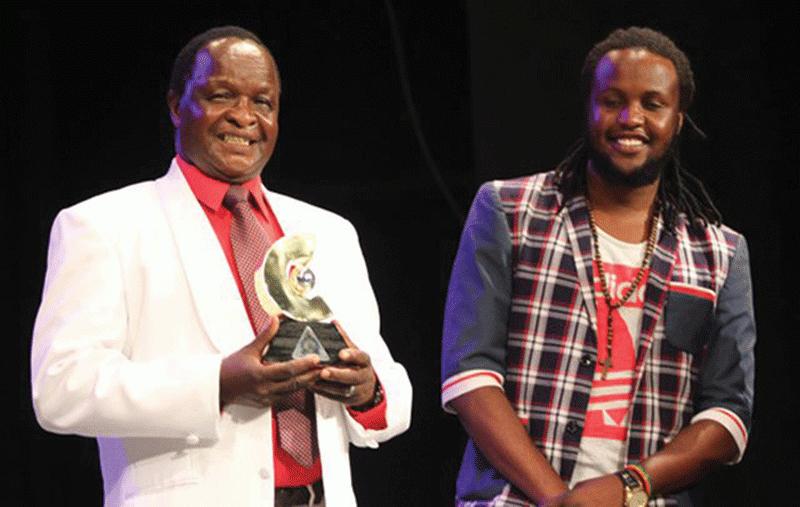 IN a controversial sermon, the newly appointed leader of ZAOGA Joe Guti has brewed a storm by telling his followers to stay "focused" unlike veteran gospel musician Baba Manyeruke and his son Guspy Warrior, a dancehall chanter.
Guti was filmed delivering a sermon to his congregates, conscientising them on being true disciples and ambassadors of the gospel and the church (ZAOGA).
"We don't want a set up, which is similar to the Manyeruke family where by the father ministers the gospel, while his son is singing secular music such as Seunononga," he said.
"This is not right. Hold on to the vision and be a true disciple."
Guti went on to quote a scripture which says: "Continue in the teachings of forwarding faith."
"We are appealing that when you are at a Forward in Faith pulpit, don't use other materials which are not for forwarding faith," he said.
Many social media users were irked by Guti's sentiments and described him as disrespectful.
Guti rose to the church leadership following the passing on of founder Ezekiel Guti early this month.
Joe is the late Ezekiel Guti's nephew who was raised by his mother's family and took up their family surname.
He went on to serve as the executive director at the Ezekiel Guti University.
Joe announced Ezekiel Guti's passing shortly after he celebrated his remarkable 100th birthday on May 5.
If his book titled The African Apostle is anything to go by, then the late Guti had prepared his congregation for his death.
In the book, Guti warned his congregants who put their faith on him.
Ezekiel Guti said such individuals would be led astray once departed and those only followed his teachings would endure.
"If people lean on me as their source of strength, they will be led astray when I am gone because they will say 'our strength is gone'," wrote Ezekiel Guti in the opening pages of his book, The African Apostle.
"Only those who kept my teachings will survive.
"Those who used to hear you saying God is present because the servant of God is present will laugh at you saying 'Your God is gone'."
Related Topics