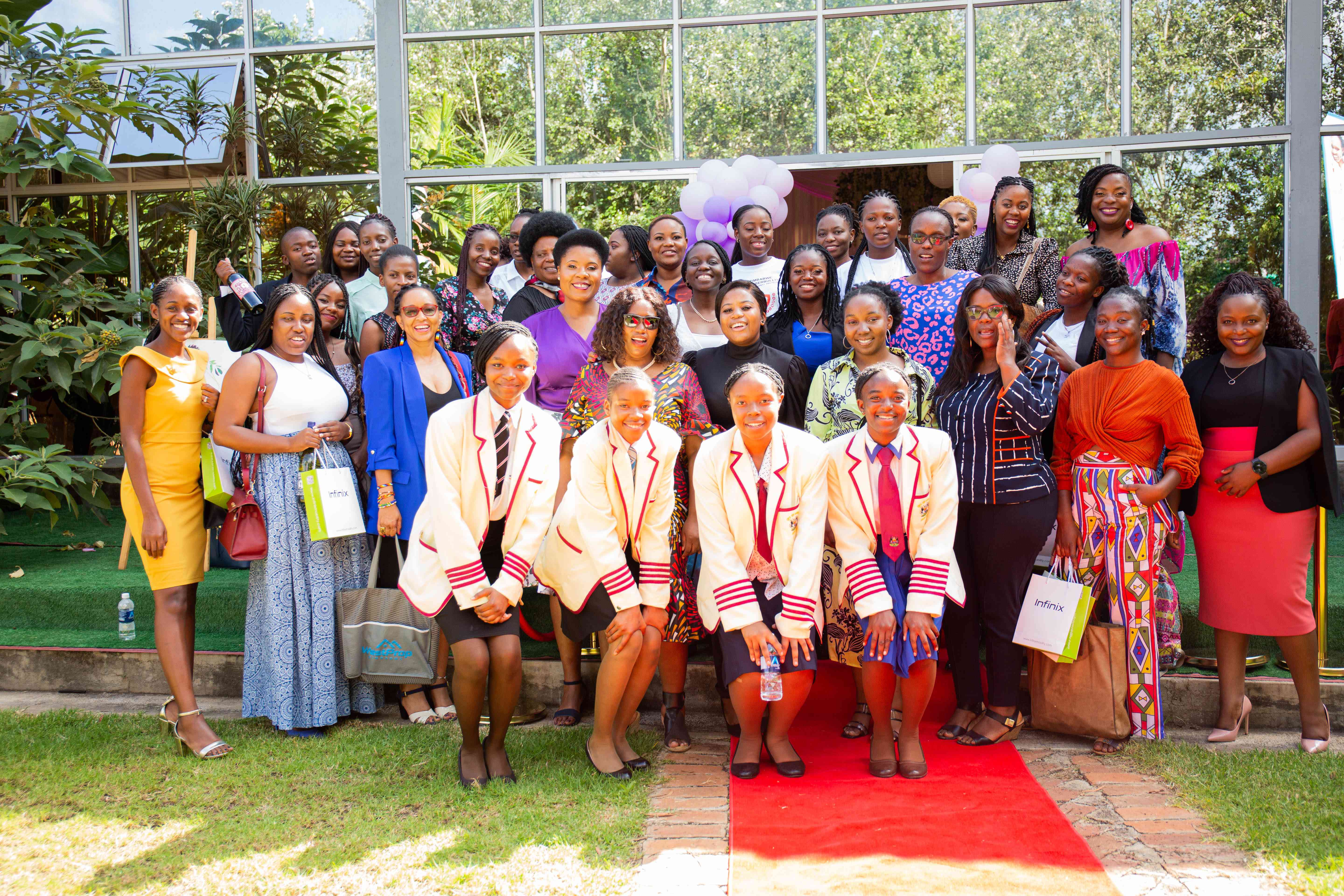 Top executives, women entrepreneurs, junior parliamentarians, exhibitors and decision-makers from the public and private sector convened at Colne Valley Nature Reserve in Harare recently for the inaugural Lift Me Up Women's Conference in commemoration of the International Women's Day.
Organised by digital multicast tele-radio Heart and Soul Broadcasting Services (HStv), the conference themed DigitAll: Innovation and technology for gender equality was an opportunity for participants to discuss pressing gender digital divide issues while exploring the impact of the digital gender gap on economic and social inequalities.
Information, Publicity and Broadcasting Services minister Monica Mutsvangwa in a speech read on her behalf by Nanette Silukhuni, the director for Strategic Policy Planning, Monitoring and Evaluation in the ministry said the theme for this year fits well with the ministry's strategic goal of expanding the media landscape and the information discourse.
"The gender digital divide is why we are gathered here today and it is my hope that the outcome of this conference shall proffer strong narratives on how we can advance the inclusion of women in the digital space," Mutsvangwa said.
Several speakers emphasised the need to shift gender stereotypes while reflecting on issues such as, digital literacy, cyber harassment, unconscious biases from parents, sexualised hate, equality laws and policies as well as opportunities accessible for women and girls in the technology sector.
Participants included Maureen Mazanhi from Legal Resources Foundation, POTRAZ head of marketing and international relations Sibo Muteiwa, Zimbabwe Independent editor Faith Zaba, Data Scientist Henrica Makulu and Women in News director of advisory and insights Susan Makore.
Other participants were special sonographer and founder of Muneni Medical Ultrasound Chiedza Mugabe, digital marketing manager at Uncommon.org Vanessa Kambasha, chief marketing and sales officer at West Prop Zimbabwe Marilyn Mosha, ZimTrade client manager Tatenda Machirori, Population Solutions for Health marketing manager Varaidzo Mabhunu-Maniwa as well as Samantha Sibanda from Signs of Hope Trust.
Rutendo Mutsamwira, a broadcaster and award-winning spoken word artist, served as the event's host.
Gender equality in politics, media coverage, health care and the workplace are some of the key goals of International Women's Day 2023.
Additionally, speakers participated in panel discussions that explored how to use technology in property investment and management, business, law, agriculture, media, IT education for people with disabilities, cybercrimes and also explored key obstacles that female professionals and young people face in their journey to success.
Zaba emphasised the value of fostering a supportive culture in families, schools and workplaces and urged women to take advantage of possibilities in mainstream media.
"I want to see more female columnists and my dream are to see a gender balance in media content," she said.
Event organiser Unique Zimuto said the conference would be back again next year.
"The Lift Me up Women's Conference was a resounding success," she said.
"With so much information and wisdom from women who are powerhouses and leaders in the tech sector, we learnt a lot of key lessons about access to technology and the lived realities of women's struggles to have access to technology.
"This conference also brought to light the glaring challenges of women empowerment in technology whilst bringing solid solutions to the table.
"This conference wouldn't have been a success without the support of our key partners and our government ministries and institutions."
Memory Mutsaka sexual and reproductive health rights and health programme officer at the Embassy of Sweden in Zimbabwe said: "Gender equality and empowerment remains a priority for Sweden's work in Zimbabwe."
"Today, as we celebrate IWD, Sweden is proud to be supporting the Lift me up conference.
"A conference that is celebrating women in the digital world, calling for action to drive gender parity by reducing the digital gender gap and improving women's safety online.
"Thank you and congratulations to Heart and Soul for bringing this together.
"Looking forward to a bigger and better conference next year and I would like to remind everyone that love shouldn't hurt."
Related Topics