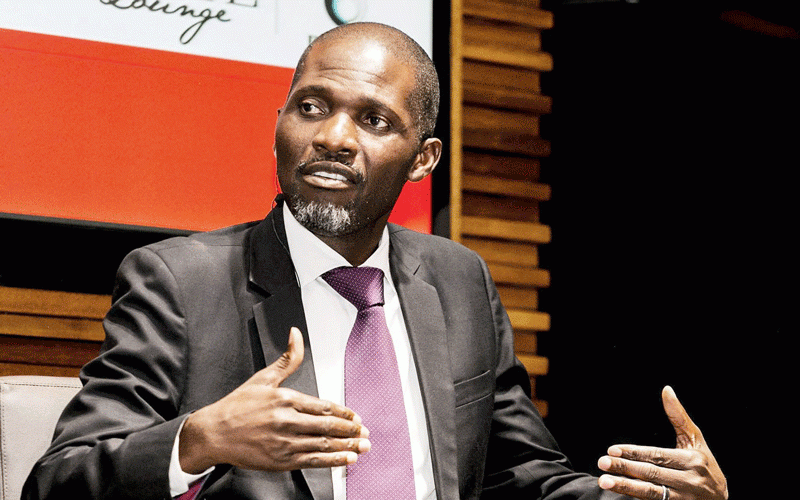 AT first glance, the title "My Thoughts — Africa's Future Begins In our Minds" reads like an autobiography. However, author and presidential hopeful Joseph Makamba Busha views the 299-pager as an expression of his personal views on social, economic and political matters. The book is divided into three parts making a total of 11 chapters that encapsulate his perspectives on Africa as a continent and its leaders.
He also pays homage to leaders of Zimbabwe's liberation struggle and mentions many other leaders who are part of African history in the context of the liberation struggles, self-determination and development of Africa.
Joseph Busha, for his contribution to peacebuilding in Africa, was awarded honorary citizenship by the City of Bangui (Central African Republic). He is the founder and Group Chief Executive Officer of JM Busha Investment Group (Pty) Ltd which is a social enterprise involved in investment management, investment banking, life insurance, financial advisory services and social investments programs with subsidiary companies in six Sadccountries. Additionally, he is the founder and president of FREEZIM Congress Party.
Busha is the recipient of Honorary Commendation Certificate (Wits University Sports, South Africa) a fellow of the Aspen Global Leadership Network (AGLN) and the African Leadership Initiative (ALI). He is a holder of various professional certificates among them BSc (Mathematics, University of Zimbabwe) MPhil (Industrial & Business Mathematics, Warwick Business School, UK) and MSc (Applied Maths & Derivatives, University of Witwatersrand, South Africa).
In this book, Busha, who contested and came 4th out of 23 contestants in the 2018 Presidential Elections, says his desire is not only to initiate dialogue that will affirm Africa's capacity to contribute to the development of its economies, but it also lies in his ambition to run for the highest office in Zimbabwe." The more I felt the calling to act and lead my people out of the prevailing quagmire, the more I researched about those who came before us that I might draw from their wisdom, learn from their mistakes and save our people from having to go through any mistake that I may unintentionally make. I have pursued knowledge relentlessly because I believe that it's the lack thereof that has held us back".
Busha is adamant that Africa can rise thanks to its people's unmatched willpower and that the continent is on the verge of a tremendous positive revolution. Throughout the book, he issues a call to action for all Africans worldwide to take part in the shift in mentality, saying that "Africa must re-think its position in world events and global political-socioeconomic development".
The author makes mention of how Africa's ongoing crises and the fact that most African leaders, despite gaining some political clout, have not been transformational and have thus failed to improve the standard of living for their own people which has led to Africa's best minds flowing out of the continent only to be exploited by corporates and institutions of learning in the West.
The first part of the book examines historical problems in Zimbabwe and suggests solutions. Here the author also lists some of the issues that mankind is currently facing on a global scale.
In Part 2, the author talks about his election preparations as a presidential candidate. A transcript of his chats with friends on the social media site Facebook is also included in this section of the book.
In Thoughts on Past Presidents, Busha provides a brief biography of a few selected founding African presidents including Haile Selassie of Ethiopia, Nelson Mandela, Milton Obote, Charles Taylor, Mobuto Sese Seko and several others. He praises some while criticizing others whom he says "epitomised poor consequential leadership".
The book highlights themes that are of historical significance in African politics and economics. The author touches on other topical issues such as social injustices, the effects of slavery, discrimination, prejudice and wars.
Busha sees himself as a messenger of peace, a social worker, an ardent student of the political economy and a devout follower of the African Democratic Revolution. Through this book, he hopes to persuade readers that Africa's impending transformation into an economic superpower is not entirely impossible.
Related Topics