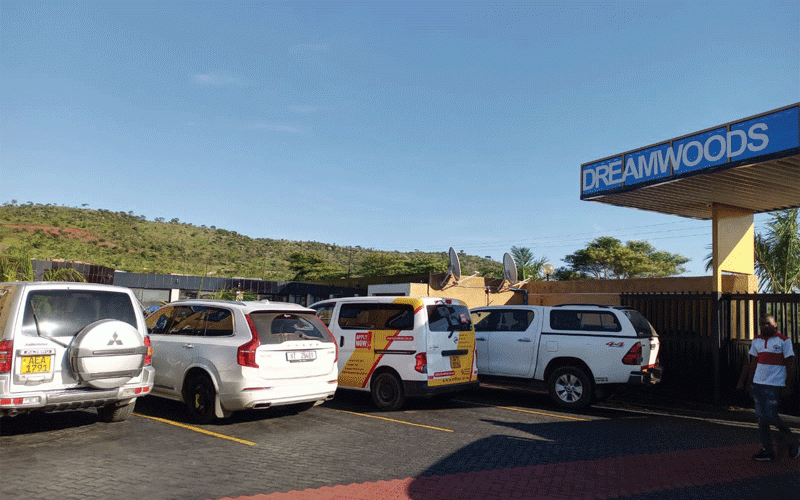 CONVENIENTLY located along the Masvingo-Beitbridge Highway, Dreamwoods Lodges is one such expedient place to rest and recharge during your road trip.
The cozy facility, a stone's throw away from Masvingo town, also caters for tourists coming to Great Zimbabwe and Mutirikwi Dam, among other tourist spots dotted around Masvingo.
Under the directorship of Mercy Tombo (pictured), Dreamwoods Lodges offers a wide range of amenities as well as various little touches that make a stay memorable.
These include made-to-order breakfast, free WiFi, a garden and a 24-hour front desk, guarded parking and pool side bar.
Sections of the lodge have a seating area and balcony.
Set amidst an exotic setting is the outdoor bar that is located right beside the swimming pool. It serves a wide selection of hearty snacks and refreshing drinks.
"Dreamwoods was born out of the realisation that Masvingo lacks proper and exclusive accommodation to suit tourists visiting the area," said Tombo.
"We have 20 rooms and we also host parties and other small functions.
"Going forward we have plans to expand the facility and add other amenities, including a conference centre."
Dreamwoods started operating early this year, and the facility has already taken the hospitality industry by storm.
"We are noticing an increase in the bookings and the facility is gaining popularity among tourists and travellers who would want to rest and refresh," Tombo said.
Born and bred in Honde Valley in Manicaland province, Tombo, who holds a Hospitality degree, said she gets support from her husband Witness Musungwa.
She said she was looking forward to turn Dreamwoods into a tourism and hospitality powerhouse.
Related Topics