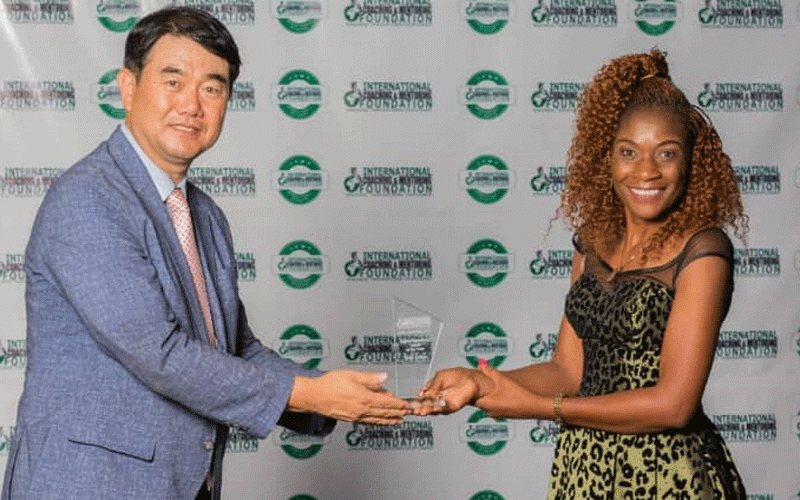 Educationist and gospel musician-cum-pastor Daisy Mukariri was recently rewarded by the International Coaching and Mentoring Foundation for her sterling work in grooming and nurturing of children.
Mukariri is a pastor with the Emmanuel Fellowship Ministries and principal of Bright Daisies Christian Institute, a Chitungwiza-based educational institution comprising an early childhood development centre as well as primary and secondary schools.
The International Coaching and Mentoring Foundation is an organisation that certifies, develops and recognises outstanding coaching and mentoring development.
Mukariri walked home with the Academic Coach of the Year gong and she was the first runner-up in the Child Coaching of the Year Award.
"I am encouraged because I didn't know my coaching work is making impact," Mukariri said.
"I have been inspired to reach out to many children and youths now.
"The adjudicators were very tough and wanted tangible evidence and I had a number of things to show, but I never thought I could win a prize.
"It came as a surprise to win two awards."
Mukariri is an alumnus of the International Coaching and Mentoring Foundation, having qualified at the institution last year.
"After graduation, the foundation would monitor your coaching work and if you do according to their expectations, they nominate you for the wards," she said.
"I was nominated for the awards and I went for the interviews which were conducted by the adjudicators.
"I was invited for the awards, which were held concurrently with the graduation ceremony of the 2022 coaching class."
Apart from being an academic coach, Mukariri is also a marriage counsellor.
She is also a gospel musician with several albums under her belt.
Related Topics