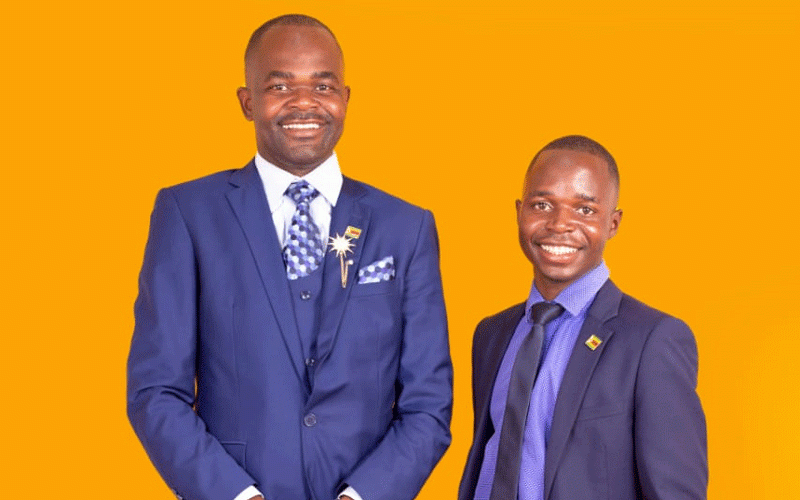 In the rainy season, air and fresh water quality improves while vegetation grows substantially leading to crop yields later in the season, but there is the bad side though.
Wet weather encourages spread of infectious diseases; increases flood risk which in turn can lead to injuries and drowning, among others.
In light of the harmful effects, local company Sky Bag has stepped in to raise awareness among students through the provision of safety precautions during the rainy season.
Famed for raising awareness on a number of issues, including playing a critical role during the peak of Covid-19, Sky Bag is taking advantage of its popularity on social media platforms; disseminating information on the dangers of rain.
"We branded most of our products, mostly bags; raising awareness on Covid-19 and we realised that the information was reaching out to most people, especially children who make up the largest chunk of our product consumers," said Kudakwashe Chinya, Sky Bag co-founder and director.
"This time we are riding on our popularity on social media platforms where we are sharing important information targeted mainly on school children, warning them of the dangers of the rain.
"This is part of our social responsibility programme and we believe our messages are getting to the children."
Sky Bag, is the brainchild of brothers Kudakwashe and Forget Chinya.
The company specialises in school bags, conference bags, branded handbags and travelling bags.
"I started this company alongside my brother Forget, who is a sample maker," Chinya said.
"In our quest to make customised bags that satisfy our customer needs, Forget will capture that picture in our customer's mind and put it on the needle, making our bags not only durable, but purposeful.
"To date we have made field bags for a number of non-governmental organisations, branded conference bags inscribed with messages to address social ills in our society or raise awareness on certain issues.
"Our latest bag is a green bag for fertilizer used on farms."
Chinya said his company fully participates in community programmes, thanks to their vibrant corporate social responsibility programme.
"We work with communities as evidenced by our engagements with different partners including non-governmental organisations, faith-based organisations and schools, among others," Chinya said.
"In partnership with the Methodist Church in Zimbabwe (Ruwadzano), we donated 100 satchels to Nyarutombo Primary School in Muzarabani."
He said there was need for non-governmental organisations (NGOs) , the corporate world and government to partner small businesses in developmental programmes.
Chinya, whose company Sky Bag won a small-to-medium enterprise award in 2016, said they were making inroads in to regional market.
"Recently we stepped foot into the Zambian and South African markets," he said.
"This move has increased demand of our products putting more pressure on working space which is too expensive in Harare CBD."
As we begin the 16 Days of Activism Against Gender-Based Violence, Chinya is looking forward to partnerships with women and girls rights groups.
"We want to help spread the message, especially in rural areas where young girls are being sexually-abused while some are married at a young age," he said.
"We would want to convey messages like 'Stop Child Marriages' branded on schools bags."
Related Topics