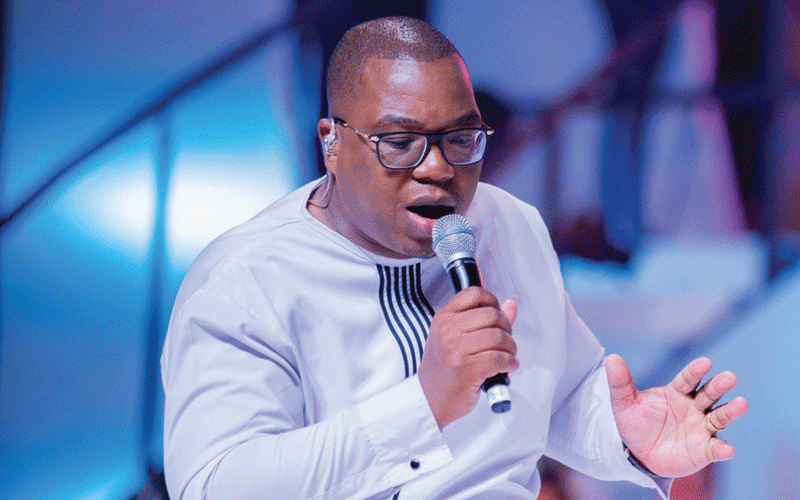 MANY times, listeners and viewers have complained about being starved of new music by their favourite musicians as they are sometimes forced to endure years without latest releases to cheer them up.
If there is an artiste who has mastered the art of not starving his fans of new music now and again, the man is award-winning gospel singer Everton Mlalazi who fronts The Vine Choir.
Since he launched his professional music career in June 2020 with two singles Jesus is The Answer (a cover of Andrea Crouch's song) and Uyingcwele, a worship song that calls to remembrance the Holiness of the Lord, Mlalazi has never looked back and continues to perfect his craft.
A member of the Seventh Day Adventist Church, Mlalazi is one of the few artistes who have shown dedication in investing into their art which seems to be paying off if the developments in his camp are anything to go by.
The multilingual singer who draws inspiration from the likes of Benjamin Dube, Joyous Celebration and Donnie McClurkin, is currently riding high with his latest single, Nyasha Dzashe (The Grace of God) which is receiving laudable airplay on national radio stations.
"Nyasha Dzashe (The Grace of God) means unmerited favour granted to us by God. The song gives glory and credit to the Almighty for all He does in our lives. 1John 3:1 Behold what manner of love the Father has bestowed on us, that we should be called children of God! When I look at my life, I see the grace of God," the soft-spoken artiste told Standard Style.
"To me the grace of God refers to God's love that saves and redeems us. We don't deserve God's grace, but He gives it to us because He loves us. Getting married, getting a child, getting a job, running a successful enterprise let alone the life that we live shows the grace of God."
"Grace can be defined as getting what you don't deserve, that is God's love and forgiveness and eternal life."
Mlalazi said the song Nyasha Dzashe, produced by Nigel Nyangombe, was ready for release at the end of September, but he agreed with his team to drop it towards year end.
"The decision to release this song in November is more symbolic for us. It would resonate better with the people seeing as the Lord has seen us throughout the year, all by his grace," he said.
"You have been saved from a near death experience, your business is doing well, you passed your exams, you got a job, above all you are still alive today. It is God's unmerited favour towards you, Inyasha Dzashe. So, the year draws to an end, let us always remember the grace of God is sufficient for us all."
Mlalazi said he appreciated the support his music has received in such a short career.
Meanwhile, Mlalazi's exploits in showbiz continue to be recognised with three nominations at the forthcoming top music awards.
The Ndomutewera hit-maker is vying for gongs at the Africa Arts Entertainment Awards (Male Gospel Artiste of the Year), Bulawayo Arts Awards ( Outstanding Gospel Artist/Act and Outstanding Male Artist of the Year and Matabeleland Awards show (Best Male Artist and Best Gospel Artist).
The nominations no doubt are an indication of how Mlalazi's music is being appreciated on the competitive gospel music scene.
"I am humbled and honoured, yet another set of nominations, indeed He who began a great work in me is more than able to bring it to completion. Being nominated alone is a great and humbling experience. May the Lord be praised," he said.
Speaking to our sister paper NewsDay about two years ago, Mlalazi said it was not easy to make a breakthrough in the cut-throat music industry, which he claimed was dominated by a lot of talent and calls for one to work hard.
During the interview, Mlalazi declared he would soldier on until he created a vibrant brand on the gospel scene.
True to his words and two years down the line, Mlalazi appears to be living his dream having managed to create that vibrant Everton Mlalazi (EM) Music brand as he wished.
To date, Mlalazi is a happy man that his music, which is inspired by his belief in the omnipresent and omnipotent God has been accepted very well both locally and beyond the borders.
He has collaborated with both top local and international artistes, among them Minister Michael Mahendere on Pfugama Unamate and South Africa's celebrated duo of award-winning singer, preacher and music producer Benjamin Dube on Mwari Hamushanduki and top singer Xolly Mncwango on the track My Father's House.
"Since the music journey started, I have been blessed to collaborate with very powerful people and am very humble," he said.
In September, he was invited to a performance at the two-day FNB WOW Festival held in Lusaka, Zambia.
At the festival, he shared the stage with American gospel singer and pastor Travis Greene, Minister GUC from Nigeria, Chileshe Bwalya, Mutale Kapaso and Abel Chungu.
Mlalazi has accepted that for him, music is a ministry he uses as a way of evangelising, touching the lives of many, just like how other people evangelise through Bible verses as ministers and pastors.
He has saluted his family (two children Keisha and Natasha, and wife Pretty Gamuchirai) whom he described as his support system in everything he does.
Related Topics