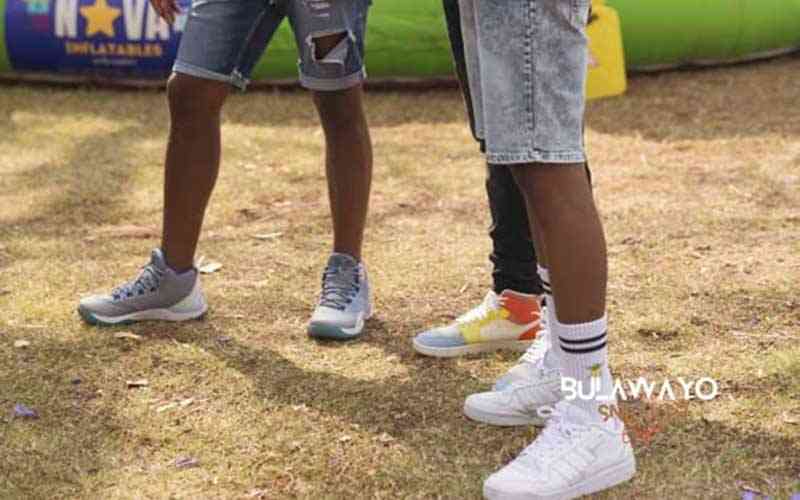 Bigger, better and more stylish is how Leroy Waps, one of the organisers of the annual Bulawayo Sneaker Expo described the second edition of the shoe jamboree.
This year's edition was held at the Barn in Bulawayo last week and saw improved numbers, with hundreds including sneaker dealers, stall holders, musicians and sneakerheads (lingo for shoe fanatics) attending.
Leroy Waps and Davison Feliate, in collaboration with Mlamuli Moyo of Woodies Shack and Mthulisi Moyo of Wood Affair are behind the shoe jamboree which is in its second edition this year.
The expo is a gathering of sneakerheads, who showcase their collection and learn the basics on how to clean and take care of sneakers.
The event also sees participants customising their footwear, and most importantly others will be selling their sneakers.
"This year's edition was bigger and better than the previous years," Waps said.
"We had an improved turnout as compared to the previous edition.
"We had more stalls, apparel and sneakers included.
"This year we had a more interactive crowd who were keen on seeing what sneaker stalls were available.
"We also had sneaker care stalls this year which we didn't have in the previous year.
"We even extended invitations to Harare stalls and we are hoping to have more next time, as we push the sneaker lifestyle broader."
Waps added that the expo showed that Bulawayo has a rich urban lifestyle expressed through sneakers and clothing.
"Bulawayo definitely has a huge database of sneaker heads," he said.
"They are up to date with all fashion trends and as such the event spoke to their needs.
"Bulawayo people know the trends, they know what's legit.
"The expo was just an expression of how they feel about themselves and their surroundings.
"There is more to the event than showcasing shoes, it's a lifestyle lived by many.
"This year's edition is all about the culture and lifestyle, we fused in music as it brings people together and it was a platform to showcase what Bulawayo has to offer in urban art."
Waps added that as the organisers of the Bulawayo Sneaker Expo, they were creating a platform and supporting live hoods for sneaker heads and sellers and creating a cross culture network between the seller, buyer and trader.
Related Topics