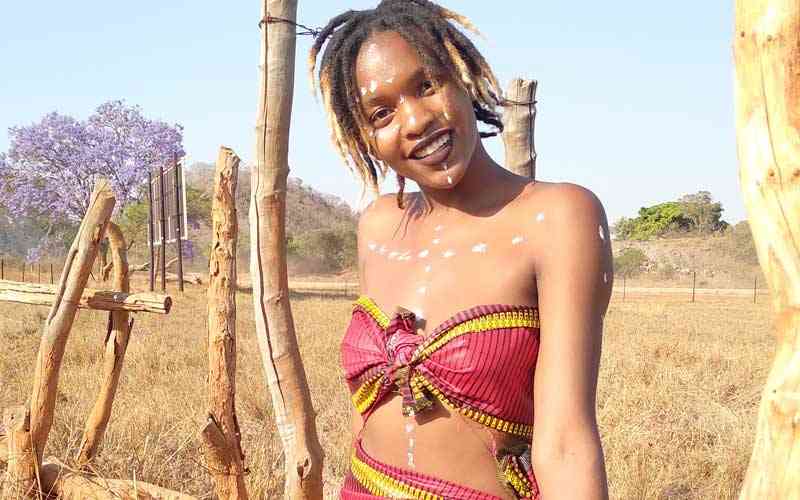 Chinhoyi University of Technology (CUT) student Moreblessing Chinyandura has started preparations for the Miss Africa Universities to be held in Abuja, Nigeria in December.
Her first port of call is charity work, which is a key component of the pageant that has been run by Visions, Innovations and Concepts since 2010.
Chinyandura, who is the reigning Miss CUT, is pursuing a Degree in Accounting.
The Chinhoyi-born model is optimistic of winning the coveted Miss Africa Universities, two years after starting off as a freelancer model.
"I was privileged to be selected to represent Zimbabwe at the Miss Africa Universities and I see this as a life time opportunity where I will get exposure to students coming from diverse cultures," she said.
"I hope to raise the voice of the hard pressed girl children in my home country and highlight challenges such as early child marriages.
"What I will learn there would not only benefit me, but the entire nation, as I might have the chance to get funds for my future projects."
Chinyandura is committed to do charity work with a focus on girl child empowerment.
Through her charity work, she intends to provide vocational studies such as fashion and design, beauty therapy and arts, services like mentoring, consultation on which countries are fit for these girls to work.
She is appealing to the corporate world and individuals to assist her meet requirements.
"For those that are interested and needing more information contact my manager Farai Chikore on +263774277637," Chinyandura said
The youthful model hopes to register a non-profit making organisation dedicated to girls' rights.
Related Topics