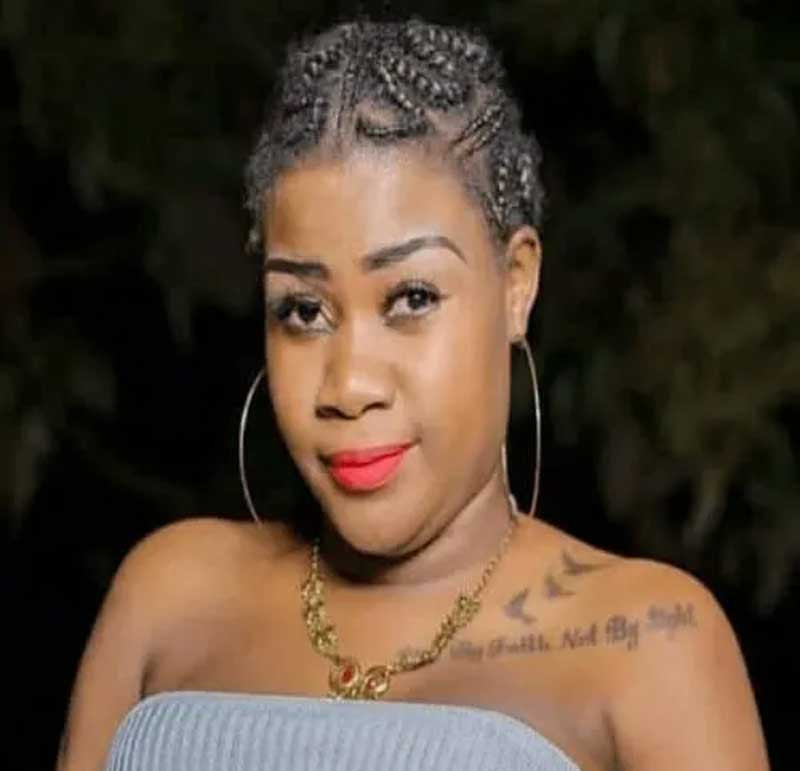 MUSICIAN Bounty Lisa has opened up on her life and divorce to the late controversial Zimdancehall chanter Soul Jah Love.
Born Saul Musaka, the musician died at the age of 31 in February last year at Mbuya Dorcas Hospital.
The two musicians were once a poster couple, built on common foundations of Zimdancehall, but divorced in 2018 after reports emerged that Bounty Lisa was being abused by the Zim dancehall chanter.
They were not shy to show their affection in public and in music videos that saw fans naming them-Chibaba and Chimhamha.
Speaking on Mangungundengu Podcast, Bounty Lisa, who is married to another man, said her divorce was God's way of preparing her for the untimely death of her ex-lover and husband.
"The divorce might have been the hand of God in preparing us for his untimely death. Imagine if he was to die while I was with him, it was going to be hard for me to accept it. I am happy and moved on from my past," she said.
"I am more than a strong woman; I have been through a lot. People say a lot about me but they know nothing about me. Nothing will hold me back."
Bounty Lisa revealed that her ex-husband abused drugs and substances and is the one who pushed her away contrary to what social media users purport.
"He had pushed away everyone who was with him during his come up. He was now left with people who agreed to everything," she said.
"I never left Soul Jah Love, many people blame me for leaving yet I didn't leave but he chased me away.
"It took two months of him chucking me out, throwing my bags out of the house. I believe it wasn't his fault, but he was under the influence of drugs. He was also confused about what was happening to him.
"His drug uptake drove people away from him. Even his family also left and he was only left with druggies around him.
"He became abusive; physically. At one time he would take me into the car and dump me at a faraway place in the middle of the night.
"It's only now that we understand how the users of Mutoriro (Crystal Meth) react and act. During Soul Jah Love's time we didn't know more about this drug."
She added that Soul Jah Love's music is based on true life experiences.
"He used to sing about his personal life and things that he was experiencing and feeling," Bounty Lisa said.
"Most of the things that affected him were larger than the Soul Jah Love that people knew.
"There are some issues that happened around him so serious and private that I and a few close people knew and I can't say it now."
Related Topics