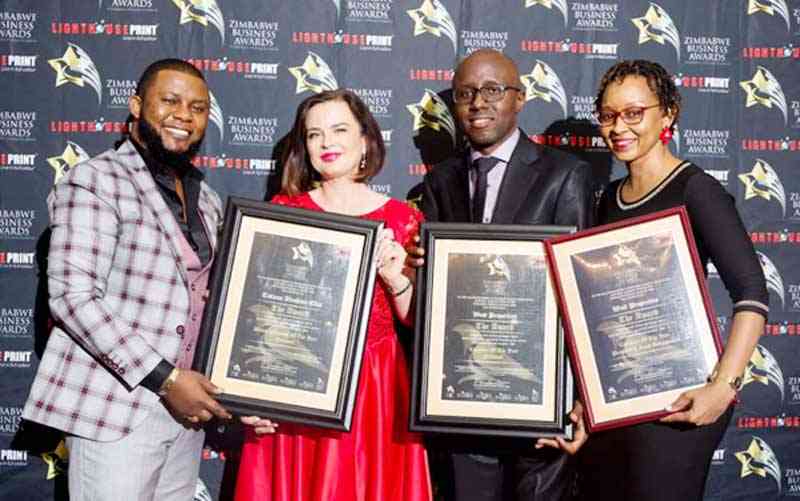 By Style Reporter
Awards are a good way to celebrate excellence and promote productivity in the wider economy.
The winners of such accolades always get assurance that they are doing something right in their sector at the same time benefiting from the credibility that comes from such recognition.
In Zimbabwe, various award boards have been created over the years as a way to honour those that are excelling in their respective fields.
One of the country's most consistent award boards, the Zimbabwe Business Awards (ZIBA) this year marks 10 years since its inception and they have pledged to continue celebrating those that are doing the most in their respective fields and contributing to economic growth in Zimbabwe.
Speaking to Standard Style, ZIBA founder and executive chairman Enrico Maverick said it was humbling that they have walked this journey of celebrating and inspiring excellence.
"We are honoured to have been one of the pioneers to home grown awards as a way to honour the luminaries in the various sectors of our economy," he said.
"Over the years we have learnt a lot from this undertaking, making mistakes in the process but above all we are happy that we have consistently done our best to foster excellence."
Maverick said it was encouraging that they have received buy-in and support from various stakeholders among them the government of Zimbabwe as well as individuals and organisations which they honour every other year.
"We have honoured various players among them government departments and ministries, companies as well as individual pacesetters," he said.
"We believe there is beauty in acknowledging excellence and in doing so we have found joy as we gather yearly to celebrate the best."
While the official celebrations will be held in December, Maverick said they will be hosting a number of activities and events aimed at marking their ten year milestone.
"It has not been an easy journey and we happy that we have come this far thanks to our tenacity and the support from various stakeholders, including the media and the corporate world," he said.
"We want to assure the nation that we are here to stay and we will continue honouring the hardworking and committed citizens of our great nation."
Maverick said they have also introduced the Zambia Business Awards as well as the Dubai Africa Business awards as they spread their tentacles into the region and beyond.
"The world is one and we have realised that if we are to make a difference we must celebrate those that are excelling in the country and even from outside our borders," he said.
"In doing so we are also promoting brand Zimbabwe because this is a wholly indigenous idea which we hope to grow into the future."
Some of the pioneer Zimbabwe Business Award winners include Chomi Makina of Moonlight Funeral Services, Divine Ndhlukula of Securico, Rebecca Chisamba of Mai Chisamba Show and Tinashe Mutarisi of Nash Paints Group, among others.
Related Topics