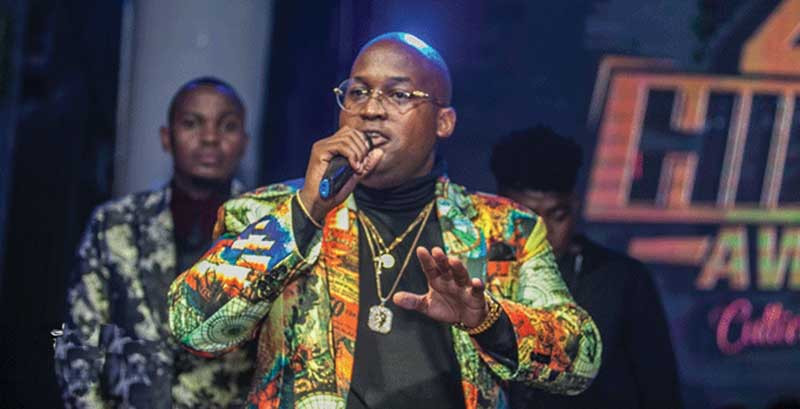 ORGANISERS of the Zim hip-hop awards have launched a music streaming application named Beat Box, ahead of the 12th edition of the awards.
This was announced by the awards director Adrian "Beefy" Harrison at the launch of the awards in Harare recently.
This year's awards will be held virtually and conventionally in the capital on December 8 at a venue to be announced.
"We would like to announce a new platform which will be a game changer to the genre, the Beat Box streaming app and it is a hip-hop entertainment streaming platform exclusive to the hip-hop genre," Harrison said.
"This platform will give artists and creatives the opportunity to upload their content and share it to the rest of the globe.
"The Beat Box app will soon be available on the app store and the Google Play Store.
"As the awards are upon us submissions will be made via our website as the norm and eventually on Beat Box."
This year's submission opened on October 3 and will close on October 31, with adjudication starting on November 1 to 11.
"As the leading authority of Zimbabwe Hip-Hop culture and Africa's first and prestigious hip-hop awards, our mission is to use elements of popular youth culture and media to inspire, motivate and empower the music of young people by acknowledging and celebrating local artists in their respective genres," Harrison said.
"We continue to grow as we are getting more regional and international recognition from various media houses and artists. The year 2022 celebrates the 12th anniversary of the Zimbabwe Hip Hop Awards.
"We anticipate a creative, charged, insightful, active, electric and truly amazing event to celebrate ZHHA 12 that will help the hip hop and music industry in Zimbabwe continue to find its space on the global stage."
This year's edition sees the introduction of new categories which are the Best Visual arts and Best Live act. The lifetime achievement award has been reintroduced and the best online media award has been renamed to Planet Dodger Online Media Award in honour of the late blogger and writer Donald 'Dodger' Marindire who played a pivotal role in the curation of hip hop culture in Zimbabwe.
Meanwhile, the awards have partnered with For The Culture monthly hip-hop show to host the For the Culture special November edition at the Moto Republik on November 26.
The show will bring together artists, the media and other stakeholders as they count down to the awards in December. Outstanding performers on the day will book their ticket to perform at the awards night in December.
Related Topics