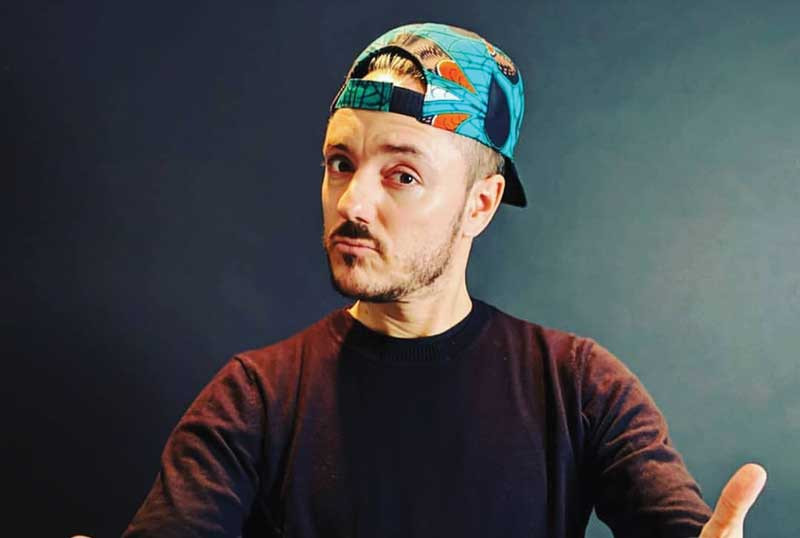 What started off as a strictly spoken word and hip-hop festival at Alliance Française de Harare, Shoko Festival has expanded its horizon by including more genres within its 12 years of existence.
The longest running urban culture festival, Shoko Festival celebrates its 12 anniversary in an industry which has seen many arts fiestas succumb to natural deaths, whilst some are on life support.
The festival, which ran from Tuesday till last night at venues across Harare and Chitungwiza, was running under the theme PARTYcipate, a call for young people to participate in social and political issues that shape their future.
Festival director Farai "Comrade Fatso" Munroe said it took team work and persistence to keep Shoko festival running.
"We started back in 2011, it's our 12th year this year, it's been an amazing journey full of ups and downs but we are still here," he said.
"When we started we were at Alliance Française de Harare for the first two editions and we had a really big focus on spoken word and hip-hop but very much about supporting urban culture, giving young people a platform and supporting alternative expression.
"We have expanded it into different genres and forms of urban culture we have brought on board.
"We have added stand-up comedy, political satire and Zimdancehall. We have also introduced the Hub Unconference.
"The programming has been expanded and the audience too has been expanded and staying true to what it's all about."
Munroe said it has not been easy to keep the festival running under current harsh economic conditions.
"We believe in the festival and we know it should happen, when the year starts we sit down and plan about it," he said.
"We have lived this long because of the team we have as well. We have a supportive team, supportive creative community and our sponsors."
Munroe said the Covid-19 era where they were forced to hold the fiesta virtually pushed them to be more creative.
"The last two years of doing the festival virtually was hard, it's amazing and exciting to be back and doing it physically," he said.
"Programming the festival during Covid-19 was also really a challenge for us, there was a creative challenge.
"We had to curate sets in such a more creative way not just presenting a live performance, you have to tell a story so I think that challenged our production and programming teams.
"I think that brings us back even stronger and a very interesting way of physical programming and still maintain the virtual format.
"Covid-19 challenged us to be more creative and to up our game in terms of creating content. All these shows we have happening physically are going to be streamed and stored online too."
This year's edition was headlined by local artists only; a move Munroe said was deliberate.
"We have done this on purpose, we have artists around the region but our headline artists are locals," he said.
"We are giving back to what we got from them. These are the people who kept us going during Covid-19 and we appreciate that.
"We decided not to bring in a Nigerian or a Zimbabwean artist, we want to celebrate the Zimbabwean artists who held it down during Covid-19."
The festival was headlined by the Peace in the Hood show in Chitungwiza yesterday, on Friday night patrons were entertained at the roast of Norton Member of Parliament Temba Mliswa.
On Thursday night Steve "Dhongi" Makoni was part of a mash-up show, which also involved rappers Luminous, MUSE, Noble Stylz, drummer Mangoma and many others.
Related Topics