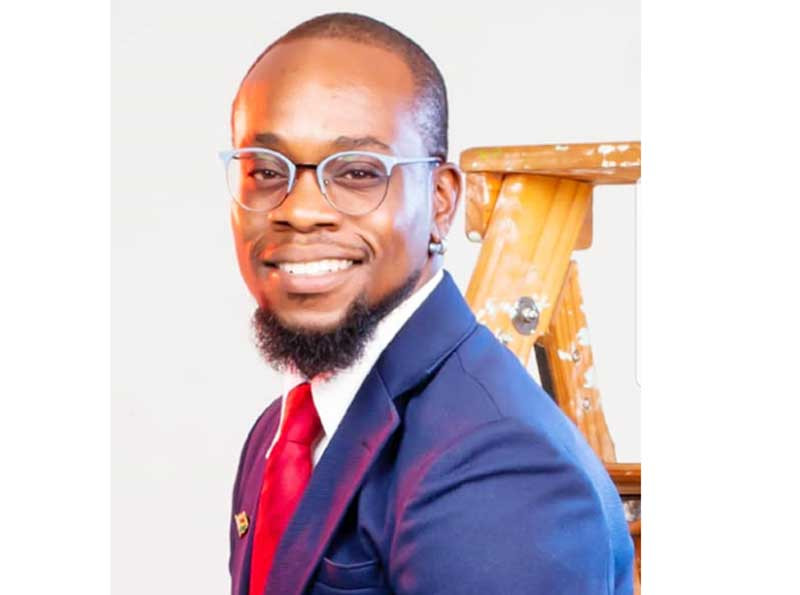 Andre X, real name Tendai Kwenda (pictured), has published a semi-fiction novel titled Whispers from Soil: The Rise of Gwenyambira — an academic related piece of work which is part of his literature review for his Masters in Constitutional Law and Legal Philosophy.
However, when Andre X first approached me at my office seeking my opinion on his latest offering a few weeks ago, I had no idea that he was a lawyer.
In his own words titles do not matter and he describes himself as Artvocate — a complete artist, Gwenyambira, philanthropist, hunter, community and youth development leader.
He is indeed a young modest lawyer and emphatically points out his passion for the arts and being a personal mentor and supporter of young people who display qualities of leadership.
He holds a Bachelor of Laws (LLB) from Free State University in South Africa.
What immediately struck my attention is the eye-catching book cover which features a young man holding a mbira whilst putting on wireless earphones (Bluetooth earbuds). In the world of literature and storytelling, this image carries connotations of the co-existence of African tradition as shown by the Mbira together with the modern technology as demonstrated by the wireless earphones.
Whispers from Soil: The Rise of Gwenyambira is a novel compilation of literary expression by various multi-talented individuals that have come together for a single purpose, as a people and as a Nation. That is, through art, directing their intent to reshape the world as we know it. The text offers what is a changed perspective, led by youths of Great Zimbabwe.
The novel is two-fold in nature, and has been uniquely coined a "soilful compilation"; to give a diametrically opposite feel from what is commonly known as "soulful". A parallel universe that derives its genius from the most basic proponent of nature, Soil.
In his literary and artistic expression, Andre X seems to be an ardent fan whose expression is rooted from the traditional musical instrument; mbira. For we are dust and dust we shall return.
In 2020, the author directed the first part of the trilogy in the form of a drama which was hosted by and featured students from Eaglesvale High School.
The drama chronicled the story of Savalli and Milu — a tale of the potential that resides the meeting of two possibilities or to be precise parallel universes.
Here the fork in the road dissolves and the two paths merge to form a single wide berth. Milu is portrayed as the possibility presented to us by the African ancients who abhor monotheism, while Savalli is from a moment that would make colonialism palatable to those invested in an African aristocracy defined by ideologies of class and race.
Savalli represents the point at which the established African way of life was starting to change and merge with other values and ontologies. A transformation that, once surrendered to, would irrevocably change the continent and in doing so, split Savalli and Milu from one another forever.
The second part of the trilogy Whispers from the Soil: The Rise of Gwenyambira — contexualises the experiences of Africans living in Africa and here post-colonialism is articulated as a dream yet in discourse a limiting ideology of African renaissance is further implied.
Andre X argues that as Africans we have given into the false narratives that seek to define legitimate "Afrikaness" as that which can be uncomplicatedly traced back to the era before the slave trade and colonial encounters.
To be continued……
Fungayi Sox works at TisuMazwi — a communication centred social enterprise which specialises in book publishing and storytelling projects, including book editing and printing, ghostwriting, autobiographies, biographies, memoirs, content creation and digital media. He writes in his personal capacity. For feedback contact him on 0776 030 949, follow him on Twitter @AntonySox, or connect with him on LinkedIn on Fungayi Antony Sox.
Related Topics