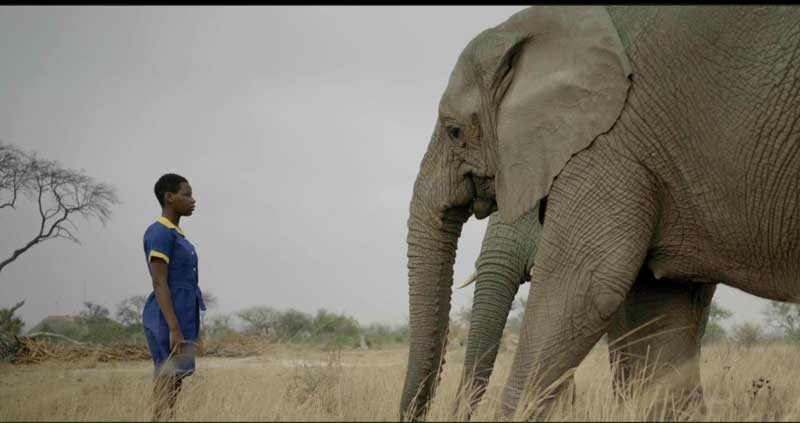 THIRTEEN-year-old Masvingo learner Elizabeth Mhike's acting stunts enthralled an audience of wildlife delegates who attended the USAID Resilience Anchors workshop on human wildlife conflict on Wednesday.
The audience became the first to have a glimpse of the film which is yet to be completed, dubbed Konflict written and directed by Sydney Taivashe, shot by Vusa 'Blaqs' Hlatshwayo and Tinovimba Joe Huruba doing the sound.
Konflikt follows the story of Kundai, a young girl who dreams of becoming a game ranger protecting wildlife.
She lives in a village that is adjacent to a game park and the community is in constant conflict with wildlife, which is making life difficult for them.
"It was not hard acting in the film as I have been involved in a number of films. I wish this film takes us to greater heights out of the country. I am happy that the viewers who had a glimpse of the film loved it and we can't wait to share it with the rest of the world," said Mhike.
Taivashe said it was not the first time working with Mhike.
"The school girl is my niece and she has been acting since she was three. She was part of the cast of a NAMA winning film as a lead. We auditioned her for this role in December 2021 and that's how she got the part," said Taivashe.
"I have always had a huge interest in wildlife and raising awareness on different issues in society through film. When I was making my critically acclaimed anti-poaching awareness film, Gonarezhou-The Movie, I learnt about human wildlife conflict. Prior to making the film I wasn't fully aware of how deep human-wildlife conflict is and what I found out during my research days moved me to a point of adding an extra scene in Gonarezhou: The Movie about human-wildlife conflict. The scene became the most loved by people and it emotionally moved audiences across the world. Upon realising the impact the scene had, I then decided to expand the scene into a film, focusing on this subject to add my voice to this issue and pointing the spotlight for the world to see and act."
Related Topics