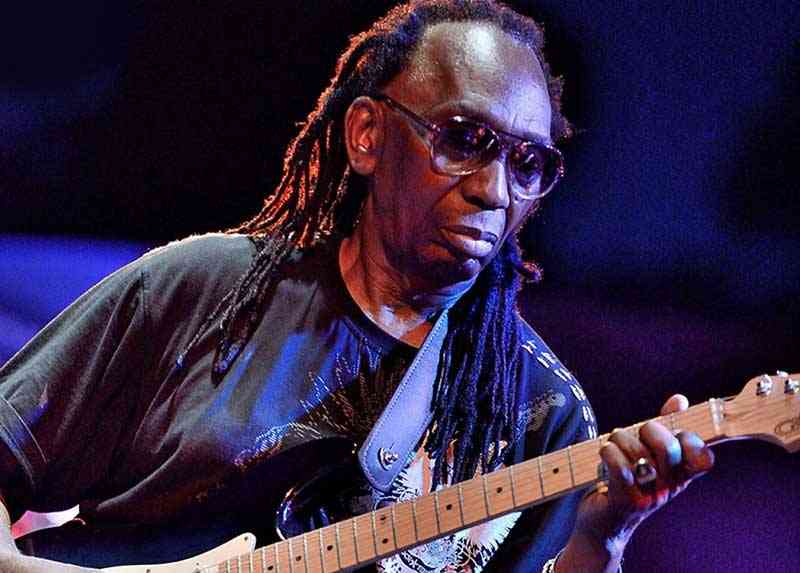 AFTER loud calls on social media for the Lion of Zimbabwean music Thomas "Mukanya" Mapfumo to call it a day following a string of dismal live performances, his manager Sam Mataure has called critics to "respect" the ageing music legend.
Mapfumo's recently shared the stage with Alick Macheso and Tocky Vibes in Leicester, United Kingdom but the show is reported to have been one of his worst acts.
"Age has finally caught up with Mukanya and that he must rest is no longer a necessity but a sobering reality," a local publication reported.
"Mukanya looked spent backstage, even before he had graced the stage.
"One of his vocalists even went on stage with a shopping bag."
Speaking in a radio interview, Mataure said people needed to respect Mukanya and desist from saying things like "he is now a spent force".
"I am working with Mukanya and it's sad to hear people say he is no longer good and should retire," Mataure said.
"We have been given music by Mukanya for the past five decades.
"We need to respect and give him his roses while he is still alive.
"It's like Mechanic Manyeruke being honoured when he dies. I even told the gospel musicians to organise an event to honour the icon who is Manyeruke."
Mukanya is reported to have blamed poor sound quality for his lukewarm performance in Leicester.
Mataure weighed in on the poor sound quality saying some promoters offer poor services.
"Sometimes our promoters cut costs by providing a poor sound system that's why it always haunts artists," he said.
Mapfumo's nationwide tour dubbed the "Peace Tour", promoted by Entertainment Republic and Chimurenga Music Company in 2018, left the artist stranded in Zimbabwe.
Sponsors pulled out from the tour citing poor attendance in the initial shows, which saw Mukanya accruing a debt of over US$$10 000.
It was reported then that Mukanya was evicted from his lodgings in Glen Lorne after he failed to pay US$1 500 for accommodation.
On January 1, 2019 the owner of the properties reported Mukanya to Borrowdale Police for failing to pay the rentals.
Mataure admitted that Mapfumo who is based in the United State was indeed stranded in Zimbabwe after the flopped tour and needed his help.
"Mukanya called me when he was stranded in Zimbabwe after the shows didn't do well," said Mataure.
"Three days after I talked to him, Tuku passed away.
"After a few months I managed to help Mapfumo to return to America and then followed him and that's where I suffered a stroke while abroad."
The Peace Tour ran from December 16 to December 31 in towns across Zimbabwe.
Some of the shows were cancelled at the last minute while those which went ahead were a flop.
Follow Sindiso on Twitter @Sindora_ZW
Related Topics