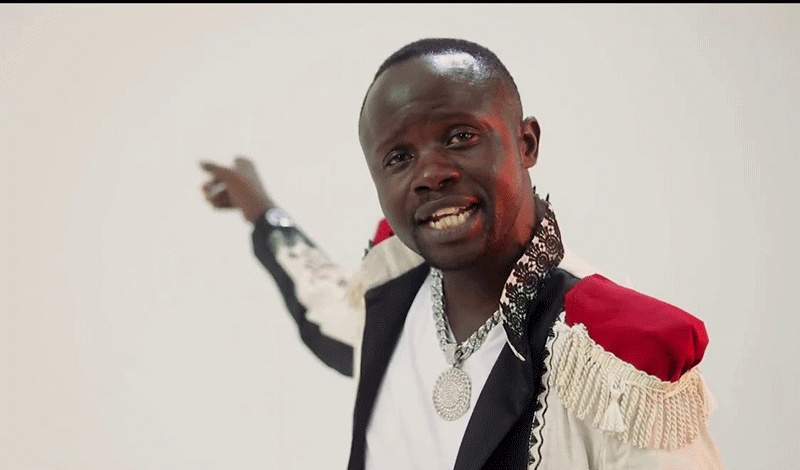 HIGH-RIDING sungura ace and Njanja Express frontman, Mark Ngwazi said he led a poor life before making a musical breakthrough.
Speaking on a radio interview, Ngwazi said he did menial jobs when he relocated to Harare after finishing his O Levels in rural Njanja.
Ngwazi grew up in rural Njanja before relocating to Harare where he chased his musical dream before releasing his first album Zvandigumbura in 2015. In 2017 he dropped Gudo Muriva, followed by Charger Yekatsono in 2018 and Mudzimu Wabuda Pambeveve in 2019 then Nharo Nezvine Nharo this year.
Ngwazi worked as a security guard in Harare.
"I used to be a security guard and manned properties in Borrowdale and stayed in Mbare. I could walk all the way to work and back," he said.
"I also did jobs which needed much labour yet getting peanuts. Some of the jobs when I think of them, I shed tears.
"I once went to seek a job at Romeo Gasa's band but couldn't make it.
"My breakthrough came when I won $1000 at Chibuku Road to fame. I left my job and started pursuing music.
"My first album sustained me as it was being bought and I was getting better than what I used to get when I was working.
"When I released Charger Yekatsono, life changed and we started getting shows."
Despite being compared with Alick Macheso, Ngwazi said he is inspired by the Orchestra Mberikwazvo frontman.
"I used to listen to Alick Macheso a lot as well as Nicholas Zacharia," he said.
"I would take my time listening to him. Another musician whom I listened to is Paradzai Mesi and Paul Matavire, I loved Matavire's story telling skills.
"Paradzai Mesi is the one I first met in Mbare and he helped me.
"I then met the likes of Zacharia, Simon Mutambi; they moulded me into the artist I am today."
Commenting on the Macheso comparison, Ngwazi said: "Fans are always in competition themselves, they have their favourites but as musicians we are not in competition."
"People should listen to music and stop comparing artists. Macheso and others like Zacharia paved a way for us, the new generation of sungura artists," he said.
Ngwazi also explained his aborted show in Beitbridge at Pagomba Café last month. Due to his absence, the show ended prematurely under a hail of missiles.
Ngwazi's young brother Tindo was drafted last minute by the promoter after the Hwahwa hit maker did not show up.
"We cancelled the show the day before the actual date, after we failed to agree on certain terms with the promoter," Ngwazi said.
"It's unfortunate that the show was not cancelled and fans were not told the truth. And, he decided to instead replace me with my brother.
"I did not send my younger brother to replace me.
"When fans came through and paid, they thought I was there. I regret the inconveniences caused to all my fans."
Ngwazi has been bashed by some section of fans who labelled him a musician used by politicians following Facebook posts on ghost accounts purporting to be his pages.
"My Facebook page named Mark Ngwazi is verified and has a blue tick, I have seen some ghost pages which have been working to tarnish my image," he said.
"The information you see on the unverified pages, that's not true and not my communication."
Related Topics