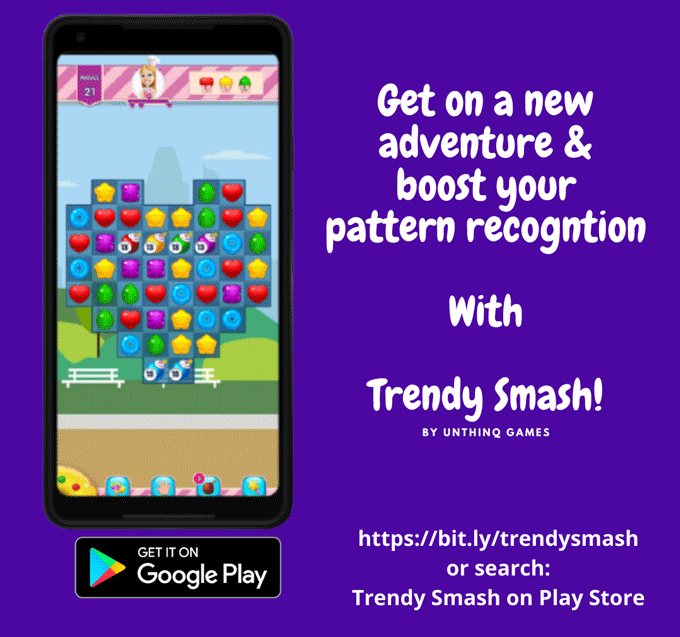 By Sindiso Dube
Bulawayo-born animator Michael 'Mcpotar' Mupotaringa and information and technology expert and friend, Kudana Kadene have developed an Android game under Unthinq Games.
The game named Trendy Smash, is available on Google Play Store and resembles the famous Candy Crush Saga.
Mcpotar said the idea came about after they had observed that their girlfriends and workmates were spending too much time playing trendy and addictive games.
"I installed some of them myself and kind of got hooked for a while. That's when I realised I had to get back into my bag and make something like this. I then realised that if my girlfriend was to play games that much in her spare time, then one of those games would have to be mine. It would be like focusing on me all day," he said.
"Our initial downloads came from friends and family that follow us on Facebook. Over time when we uploaded to Huaweii App Gallery, we had a large surge of organic traffic from China. Google Playstore gradually went in that direction as well. So at present we have more acquisitions from search."
Mcpotar revealed that even toddlers are playing the game.
"A large number of our audience appears to be women, but upon asking the women, I know who have the games on their devices, they said it's in fact their toddlers who use the game. They say it's good for keeping them calm and behaved."
Kadenhe says, Mcpotar approached him for the idea in late 2019 because he knew of his experience with coding, but he wanted them to collaborate.
"I told him it would be a lot of work and we would both need to sacrifice a few nights sweating it out in forums. Unity is an easier platform than what we had back in the day. After studying the psychology of the game I realize it tends to get my stress levels down. It's no wonder both kids and adults love it," he said.
Commenting on the future of the gaming industry in Zimbabwe, Mcpotar said there was a fresh market in the industry that needed to be cultivated.
"There is certainly a fresh market for the gaming industry as more and more people have access to capable smartphones. There are also many developers out there," he said.
"I think it can go far if say, a prominent artist like Winky D released music bundled with a game. Anyone with a larger following should be talking to developers to break this industry. I would be willing to take the back seat."
Related Topics