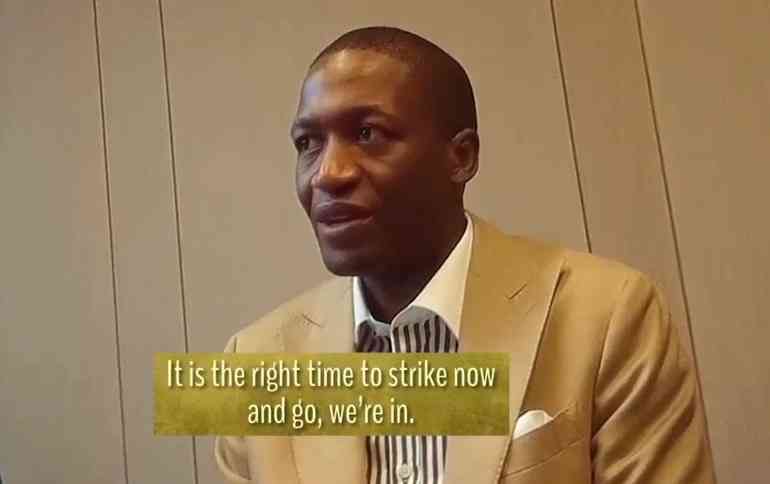 Uebert Angel is, easily, the man of the moment, for all the wrong reasons.
He was recently outed by the Al Jazeera undercover investigative team for trying to aid gold and money laundering using his overestimated diplomatic immunity.
Straight on camera, he admitted to his willingness to use his diplomatic passport to smuggle and launder an incredible US$1.2 billion dollars through his red-taped bag.
Of course, one wonders what kind of diplomatic bag that would be, given the fact that even a two-tonne truck wouldn't be big enough to ferry that amount of cash.
He hollered on more in his naïve bid to convince what he thought were prospective Chinese gold and money washers.
Unsuspecting that he was being taped, he claimed that he was, in practice, the number two to President Emmerson Mnangagwa.
He even called the president's wife and niece in the presence of the investigatives to organise for the mobilisation of dirty gold. And he told us that the president was more than ready to get kickbacks to facilitate the laundering.
All that has backfired and this fake prophet and conman is now running like a cobra without a hood. Since Al Jazeera started running its four-part documentary on gold and money laundering in Africa, Angel has embarked on a hugely unhelpful self-serving PR campaign to rescue his already soiled image.
Seeing that the media wasn't too ready to get spooked by government threats, Angel took things to another level. This time around, he hired one of Zimbabwe's leading lawyers, Lovemore Madhuku, to do a presser. Madhuku was clear on his mission. He wasn't there to legally defend Angel, but to just tell the world what the self-styled prophet thought was worth saying given the circumstances.
In this regard, Madhuku was just being Angel's PR officer, not legal counsel. Which is absurd, because who on earth hires a lawyer to do a PR job? Or was Angel thinking that the world would balk at the idea that a lawyer was speaking for him?
Not that it matters that much. Lawyers have a keen eye for dollar signs. They will defend the devil, complete with his four horns, if that's what it's going to take. They won't even mind if hell itself is going to be the courtroom, because no heat is bigger than the money. They will insist that the devil is innocent till proven guilty. Seeing, as it is, that judgment day is yet to come.
Of course, the Madhuku presser was a zoo circus. Through the lawyer, Angel—apparently with the blessings of the government and an equally embattled president—weirdly claimed that his engagements with the undercover journalists was a national intelligence operation meant to expose the intentions of the "investors". That claim came with a huge cost on the reputation of our intelligence agencies. Let's assume, for argument's sake, that things were as Angel wanted us to believe.
Didn't he see that all he was saying was that our national security is dumb and shoddy? According to him, there came a time when it was realised that there was need to investigate if the "investors" were who they said they were.
But then, do you do that by sending Angel to claim that he is acting on behalf of the president to launder money and gold and even demonstrate that the president is/was a baron parceling out vast tracts of land to foreigners on the basis of a mere phone call? To even call the first lady and seek her help in doing the laundry?
Have a look. If intelligence wanted to know who the "investors" were, there was one simple thing to do. Just dig up their backgrounds without them knowing. It's a mission that didn't require a full week to accomplish.
Then the mother of all PR disasters. Just recently, Angel resorted to crossborder loudmouths to do his bidding. These are Alpheous Nxumalo, the Eswatini government spokesperson, and Harry Kalaba, the former Zambian foreign affairs minister between 2014 and 2018.
Nxumalo, right from the start, was wishy-washy about the context in which he was speaking in defence of Angel. He acknowledged that he was the government spokesperson, but then got somewhat hazy when he said that he also was in the habit of monitoring international developments. That sounded like a foreign affairs job, though. But you notice a painful attempt by Nxumalo to try and delink himself from his real job. A vain attempt to sound as if he wasn't talking on behalf of the Eswatini government.
Nxumalo must just have served his breath. Talking about himself monitoring international dynamics was as superfluous as it was awkward. He should just have left things at him being the government spokes. Because, you see, that's one thing he failed to escape. The spokes said many clumsy things. Angel must be celebrated rather than vilified because he is a sanctions-buster working to bring investment to Zimbabwe. He did nothing immoral, untrustworthy or illegal when he talked to Al Jazeera.
The journalists who recorded him had a sinister political motive to wound and assassinate his reputation, so the documentary is a "damp squid". Angel was simply trying to bring money into Zimbabwe.
There is nothing wrong with Angel lying that he can sign treaties on behalf of the president because diplomats always do that kind of thing.
At first, you are tempted to conclude that using Nxumalo to speak in defence of Angel and against sanctions is a deliberate Zimbabwean government attempt to pre-emptively lobby fellow Sadc countries against the revelations of gold and money laundering and preserve the southern African bloc's shameful position that sanctions are what is to blame for Zimbabwe's economic woes.
This makes sense if you think of Nxumalo as someone who is speaking on behalf of the kingdom government. In which case the government spokes would be interpreted as presenting an official Eswatini position. This would make further sense because Sadc as a grouping has been rallying behind Zimbabwe for the removal of sanctions. Which would mean that Eswatini is being used as a pawn by Zimbabwe to keep the anti-sanctions narrative alive.
However, a closer look shows that the video-recorded statement by Nxumalo is merely a self-serving propaganda attempt to benefit Angel as an individual. That comes, mainly, from the fact that the statement is exclusively about Angel. It deliberately or inadvertently skips the broader story on gold and money laundering as given by Al Jazeera and chooses to focus on Angel so as to absolve him.
I doubt very much that Nxumalo was officially cleared by the Eswatini government to make such a scandalous statement. For, as we all know now, Angel was not working to bring clean money to Zimbabwe. On his own words, he was trying to bring dirty money—more than a billion—to Zimbabwe for a commission. That's immoral, contrary to what Nxumalo seeks us to believe. Here in Zimbabwe, a mere intention to commit an act of crime is criminal. It's what they call mens rea, or guilty mind. So, also contrary to Nxumalo, Angel acted criminally by trying to organise the smuggling of cash and gold.
In any case, Nxumalo must have remembered that the Zimbabwean government has already frozen Angel's accounts to facilitate investigations into the revelations coming out of the Al Jazeera documentary. That's partial acknowledgement of the possibility of criminality on the part of Angel and the other mafia and, certainly, lack of probity on his part.
So, if Nxumalo is speaking on behalf of the Eswatini government, what part are they on a chicken, as we say here, to be loudly speaking in his defence? But as already said, it would be the weirdest thing for the Eswatini government to okay such a statement.
Which implies, then, that Nxumalo was under some sort of influence from Angel to sing like that, possibly for some supper or a spiritual deliverance. People may not know this, but Angel has delivered his fake miracles in Eswatini before and it wouldn't be too wild to guess that Nxumalo was one of the "beneficiaries".
Put more crudely, there is a possibility that Angel bribed Nxumalo in one way or another for him to quack like that.
You see Kalaba, the former foreign affairs minister, exposing himself exactly the same way as Nxumalo. He also speaks on video in a grandstanding interview. Kalaba makes the weird claim that diplomats — to include fake ambassadors like Angel — have a licence to do "all sorts of things" to attract investment and, as it were, bust sanctions. Really? "All sorts"?
Like Nxumalo, he accuses Al Jazeera and the media that has reported on Angel's shenanigans of holding ulterior motives. For him, the issue of the high-level corruption that is involved doesn't matter. Why he decides to also speak exclusively in defence of Angel boggles the mind. So it's also highly likely that he has been incentivised to speak for Angel.
*Tawanda Majoni writes in his personal capacity and can be contacted on [email protected]
Related Topics