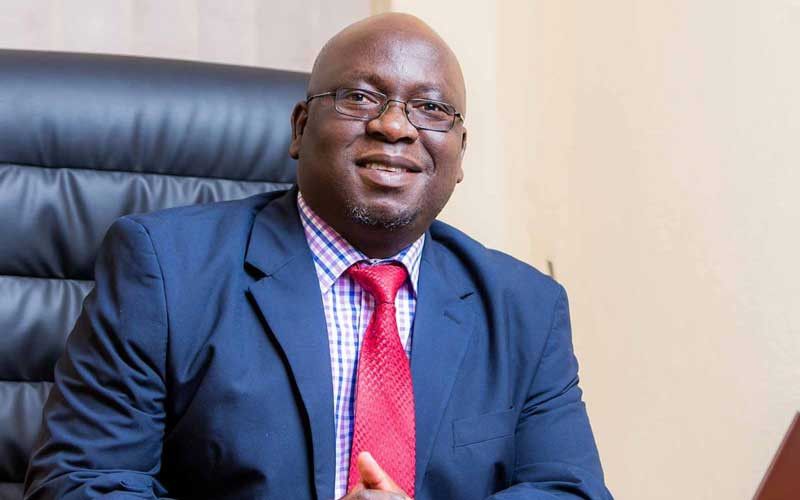 Global economies have developed through special economic zones which could be strategic for African countries.
Special Economic Zones (SEZs) are instrumental for attracting foreign direct investment (FDI) and they provide scope for a structured and competitive economy.
According to the United Nations Conference for Trade and Development (UNCTAD) 2021, Special Economic Zones have been rapidly growing in the past decades despite a contrasting position in Africa.
China leveraged its SEZ for economic transformation, progress and global competitiveness.
However, the success can be attributed to proper planning and execution which contribute to national development.
In Zimbabwe, the country has a Special Economic Zones Act [14:34] enacted in 2016.
The pace for establishing and operationalising SEZs in Zimbabwe has been slow with a few established and functioning.
As such, it remains vital for Zimbabwe to leverage on this Act for sustainable economic growth and competitiveness.
Emerging and developing economies have leveraged on special economic zones for economic growth.
Cases can be cited of India, South Korea, Brazil, Indonesia, Malaysia, Singapore, Thailand, Taiwan, Philippines, Vietnam, and China.
In Africa, cases that can be cited include South Africa, Kenya, Nigeria, Morocco, Cameroon, Uganda, Egypt, Tanzania, and Ethiopia who have been making significant economic progress (UNCTAD, 2021).
Interestingly, the same countries continue to attract the bulk of foreign direct investment inflows into Africa.
According to data, SEZ have contributed to 22% of GDP, 46% of FDI and 60% of exports.
Consequently, the progress of special economic zones in Africa has rather been very slow.
Special Economic Zones can be categorised into export processing (EPZ), free zone, industrial parks, industry zone, and freeport.
The option among these will be instrumental on how some African countries benefit from the Africa Continental Free Trade Area (AfCFTA).
The success of SEZ in a country could depend on the governing model and expertise of those who are going to be charged with authority to run its regulation and promotion.
In cases where SEZs have been successful, options that have been evident have been private sector driven, public-private partnership or public through state institutions.
It is evident that special economic zones were instrumental for Tanzania to achieve a middle income status recently.
Special economic zones have been instrumental in the rise of the Asian Tigers which led to the attraction of international corporates and brands from western countries to the east.
To date, companies like Apple, Nike, HP and Philips etc have factories in China.
Similarly, China has been setting up factories in African countries like in Ethiopia's special economic zones.
As such, it raises questions on why progress has been slow in Zimbabwe to develop and operationalise special economic zones.
The recent ban of export of raw minerals provides an opportunity for developing industry zones.
However, special economic zones should be supported by key infrastructure such as roads, water, and electricity.
In this regard, special consideration is needed to ensure appropriate infrastructure development is implemented to enable attracting quality and sustainable investors into the economic zones.
Zimbabwe should leverage on its Special Economic Zones Act [14:34] by granting the Eastern Highlands.
Areas like Nyanga (around Troutbeck which are instrumental for fresh export produce), plantations in Juliusdale, Vumba, Mutare, Chimanimani, and Chipinge.
The Eastern Highlands Area has potential for fresh and agro-produce for which can enter high value international markets in Europe, America and China etc.
It is commendable for the progress being noted around the development of the Tugwe-Mukosi Dam which could be enhanced with special economic zones from the onset.
However, the biggest threat for economic activities in Zimbabwe has been invasions, grabbing and property rights.
This legacy always linger in the minds of many sustainable investors who may want to consider Zimbabwe.
In this regard, there is need to revisit the Special Economic Zones Act [14:34] and ensure adequate investments protection is guaranteed for long term investment into SEZs.
Special Economic Zones should not experience disruptions for uninterrupted supplies into international markets.
Special Economic Zones (SEZ) could be extended to selected farming areas like Chinhoyi which has great potential for crop production for export.
Africa should take the lessons from the Ukraine War seriously when the vulnerability of many Africa countries became evident.
In this regard, Zimbabwe can identify and grant special economic zone status to selected farms.
The country used to have classical cases like the Kondozi Farm and others when Zimbabwe was the bread basket of Africa.
It is never too late to revive these models which can provide descent employment, foreign currency and other socio-economic benefits for the country.
Matabeleland region has great potential for cattle and goat meat production for export into the Middle East and Europe.
As such, selected farms should be designated as special economic zones and protected.
These have potential to provide employment for many people and spillovers to local communities. The Lake Kariba could be granted such status for its Tilapia and crocodile farming export businesses.
International Investors do not just take special economic zones at face value, but they evaluate a number of factors before investing their capital.
Considerations include infrastructure, incentives, fiscal systems and governance.
Infrastructure such as roads, rail and freight, electricity, and water is critical.
Further, tax incentives and governance of the SEZ areas.
In conclusion, the ability of Zimbabwe to effectively participate and benefit from the Africa Free Trade Area (ACFTA) will depend on aggressive establishment of special economic zones, protection of property rights, investment policy and incentives, infrastructure in established SEZ areas, and adequate protection of SEZ.
Special Economic Zones have spillover which has potential to support small and medium enterprises (SME) and local communities through various value chains.
While Zimbabwe has set the ambition for a middle income economy by 2030 through the National Developments Strategy 1 designed to foster industrialisation, this will not be possible if special economic zones are not part of the economic equation.
Special economic zones are the only window Zimbabwe can utilise for industrialisation and accelerating economic growth.
SEZ could provide scope for local beneficiation through local industries which absorb local labour and technological transfer.
*Rodney Ndamba is the chief executive of the Institute for Sustainability Africa (INŚAF), an independent think tank and research institute 'advancing sustainability initiatives for Africa'.
These weekly articles are coordinated by Lovemore Kadenge, an independent consultant, managing consultant of Zawale Consultants (Private) Limited, past president of the Zimbabwe Economics Society and past president of the Chartered Governance & Accountancy Institute in Zimbabwe. Email- [email protected] and Mobile No. +263 772 382 852
Related Topics