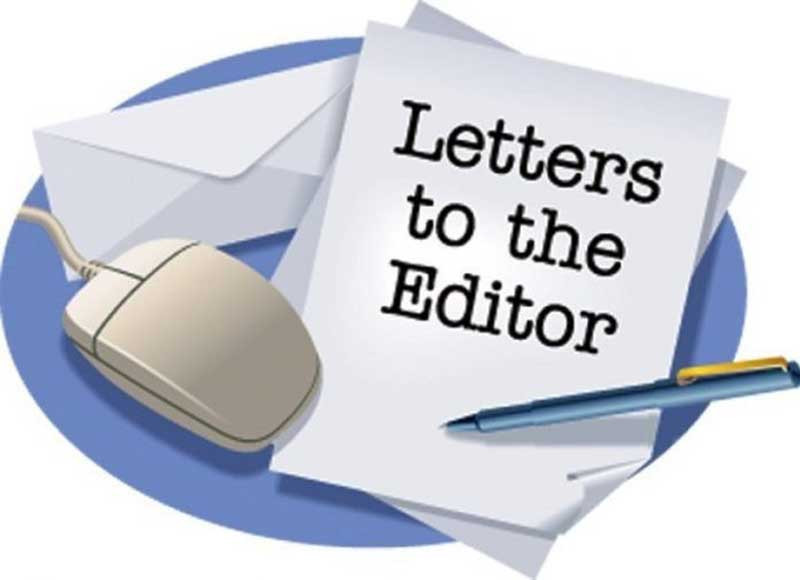 The year started with an increase in human rights violations across the country.
The (Zimbabwe Peace Project) ZPP recorded 231 human rights violations, up from 209 in December 2022. Fifty eight percent of the violations were of threats, harassment, and intimidation, 15% of assaults and 13% of discrimination.
ZPP identified 1 621 victims of human rights violations (79% male, 20% female, 0.2% male persons with disability and 0.4% female persons with disability).
The general citizens populated the highest percentage of victims, 90%, and Citizens Coalition for Change (CCC) supporters followed with 7%.
Zanu PF party perpetrated the most violations (47.7%), followed by the Zimbabwe Republic Police (ZRP) at 17%. Harare (36) and Mashonaland East (34) provinces recorded the highest violations, whilst Matabeleland North (8) and South (10) had the lowest.
Law enforcement agents and the ruling party continue to subject Zimbabwe's citizens to gross human rights violations.
Zanu PF activists are systematically closing space for political pluralism, making it difficult for opposition supporters to attend and conduct their meetings.
Citizens, mostly from rural communities, are being barred and banned from attending opposition meetings and, in most cases, forced or coerced to attend ruling party meetings.
As the elections draw near, there is a rise of infringements on citizens' rights.
Among the reported issues is forcing citizens to submit their national identity details at Zanu PF gatherings, a tactic used by the ruling party to intimidate citizens.
The report observed numerous cases of assaulted citizens who sustained severe injuries in Nyanga, Murewa, Kadoma, Goromonzi and Mbare, among others.
Threats and intimidation cases were prevalent in Chimanimani, Mberengwa, Murewa, UMP, Lupane, Bindura, Insiza and Mzilikazi, to name a few.
Political intolerance has reached high levels, and the tense environment has the potential to brew more violence and electoral malpractices in the coming months.
The monthly monitoring report is a compilation of human rights violations in Zimbabwe.
The report exposes perpetrators, informs citizens about social, political, economic, civil, and cultural rights, and is used to develop advocacy initiatives with various stakeholders.
ZPP launched the #RRRV2023 campaign ahead of the 2023 elections to mobilise Zimbabweans to Resist, Reject, and Report violence.
The campaign seeks to ensure a peaceful election process where voters can express their views and report violations while enhancing their awareness and responsiveness to increase the pressure on duty bearers to take responsibility for their actions.
The ZRP, in the name of law enforcement, has been the guise of banning CCC rallies and gatherings across the country through the weaponisation of criminal procedures to persecute those exercising their fundamental rights.
On January 14, 25 individuals, including Amos Chibaya and Costa Machingauta, Members of Parliament for Mkoba and Budiriro, respectively, were arrested during a private meeting and charged under Section 37 of the Criminal Law (Codification and Reform) Act for participating in a gathering with intent to incite public violence.
They were accused of breaching the Maintenance of Peace and Order Act (Mopa) and were later granted bail on January 27.
Police allegedly fired teargas at the gathering and beat up several opposition members before bundling them into a police truck.
The arrest of the 25 activists barely came a week after the assault of CCC elderly members in Murewa by alleged Zanu PF youths and two weeks after the arrest of Ward 27 CCC Councillor Herbert Gomba on January 4 by Southerton Police.
Gomba was arrested at a residents' meeting where he was scheduled to unveil new community boreholes and hear the residents' concerns and feedback.
ZPP has documented an alarming trend.
Vendors are forced into joining the ruling party Zanu PF and attending party meetings.
The politicisation of the vending space application procedure has caused conflicts in Zimbabwe's largest vending suburb, Mbare.
Vendors are split into those who support CCC and those who support Zanu PF.
Vending sites in other provinces have also picked up on this trend and branded the lucrative vending areas as belonging to the ruling party.
Vendors operating at Mbare vegetable market Siyaso in Magaba home industrial areas are reportedly being forced to transfer polling stations from their residences to Mbare.
These are reported to be Zanu PF threats so that they keep their vending sites.
Vendors are losing income as they now spend most productive time attending meetings rather than selling their products and earning a living.
Vending spaces are for all citizens who have been procedurally allocated space by the respective local authorities, regardless of their political affiliation. - Zimbabwe Peace Project
Zim's health financing needs an urgent overhaul
Z
imbabwe's health sector has been undoubtedly crippled by the Covid-19 pandemic.
Other existing challenges include those arising from economic performance, socio-economic inequality, and the burden of non-communicable diseases, infectious diseases, and health emergencies due to climate change.
Data indicates that government spending on primary health care as an indication of domestic pro-poor spending on local-level health systems and pro-poor population health interventions is very low in Zimbabwe.
Thousands of households have faced difficulties with rising food prices and falling incomes during and after the pandemic and this has led to them falling out of health services.
Zimbabwe has had many policies formulated in an effort to move towards universal health coverage and ensure that all citizens have access to quality health services that they need without suffering financial hardship.
This, however, has not been the case.
Universal health coverage refers to healthcare whereby all people receive the health services they need without suffering financial hardship when paying for them.
The full spectrum of essential, quality health services should be covered including health promotion, prevention and treatment, rehabilitation, and palliative care.
There has been a continued decline in healthcare services, even before the pandemic, this has had dire social and economic implications.
Zimbabwe's health system has been consistently financed by a mixture of funding sources.
The major domestic funding sources include those from the central government through budget allocation, subnational government (local authorities), households, non-governmental organisations (NGOs), and private companies.
Presently, the public health sector is heavily reliant on funding from NGOs as the government struggles to ensure that medication is available at various public health facilities.
Studies have shown that women have higher medical care service utilisation and higher associated charges than men.
Women in low and middle-income countries such as Zimbabwe, do not have equal access to resources, such as education, employment, or healthcare compared to men.
In making budget allocations, the government must ensure that the budget is gender responsive and addresses the needs of women and the greater burden of care work that is placed on women in society.
The nature and level of healthcare financing is a critical elements of health systems development including how resources are mobilised, pooled, and spent, and services purchased.
While there are many measures and features of health financing, the (Zimbabwe Coalition on Debt and Development ) Zimcodd has identified the following as key issues for equity in health financing:
a) The extent to which government prioritises health in its domestic budget spending must be in accordance with Zimbabwe's commitment to the Abuja Declaration which committed them to allocating 15% of domestic government spending to health.
In the 2023 national budget, the health sector was allocated 10.5% of the budget, a fall from 14.9% in the previous. The level of financial protection provided must ensure that health costs do not present as catastrophic or impoverishing expenditures especially towards women.
b) Policies targeted at the health sector must employ gender mainstreaming strategies to respond more effectively to the needs of men, women, boys and girls.
c) Budget allocations towards the healthcare sector must be gender responsive.
d) The extent of government spending on primary healthcare must encompass pro-poor local level health systems and more pro-poor population health interventions in delivering services used by most lower income households. - Zimcodd
ONLINE FEEDBACK
Although it is recognised as a violation of human rights, sexual and gender-based violence(SGBV) are still rampant and are taking place on a global scale.
While the World Bank reports that more than one-third of women have experienced some form of gender-based violence, according to the ZimStats and Unicef nearly 40% of women in Zimbabwe aged 15-49 have experienced physical and/or sexual violence by an intimate partner.
Musasa recorded that cases of gender-based violence doubled in 2019 (19 000) compared to 2020 (40 000) and between January and August 2021, 26,000 cases had been reported.
The impacts of such violence extend far beyond the individual survivors, affecting households and communities, and spanning across generations.
They can range from physical injuries to psychological trauma and loss of livelihood or employment.
Importantly, SGBV affects women's participation resulting in women remaining underrepresented, with VAW identified as the single largest factor why women shun participation in politics.
SGBV involves a range of perpetrators and takes many different forms, from workplace harassment, domestic and intimate partner violence, to sexual violence, female genital mutilation, sex-selective abortion, trafficking, and in the most extreme cases, femicide.
Despite its prevalence, these forms of violence tend to be a hidden problem and under-reported with only 7% of women who have ever experienced violence having reported to a formal source such as the police, health systems, or social services (Palermo et al 2013).
Such under-reporting can be detrimental; not only does it limit our understanding of the actual magnitude of GBV, but it potentially weakens criminal deterrence and perpetuates the incidence of such crimes.
In Zimbabwe, SGBV remains both prevalent and a vastly under-reported phenomenon as many survivors decide to suffer in silence rather than risk stigmatization or an unresponsive legal system. — Research and Advocacy Unit
Related Topics