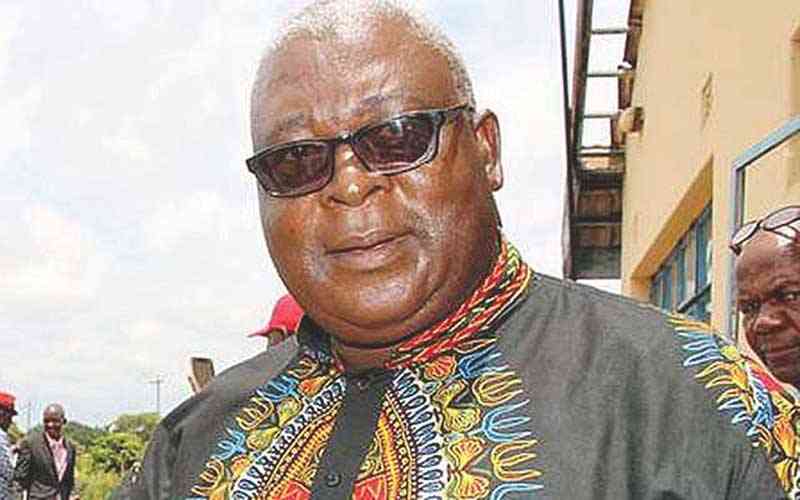 My Dear People
Dougie's demolition job at the opposition party that once gave Gushungo sleepless nights during Mogiza's hey days has been very thorough.
After a sham congress at the tail end of 2022 where he made sure that no one could contest against him, he announced last week that he was suspending Elias Mudzuri and five others from the party.
Mudzuri, who is soiling his good reputation by continuing to associate with a party that is clearly on its deathbed, was punished alongside Norest Marara, Gift Konjana, John Nyika, Den Moyo, Edwin Dzambara and Edwin Kakora.
Marare is the chap who tried to dethrone the owner of the party at the congress.
Some of you would recognise the name Konjana.
He is the fellow, who in 2018 beat Dexter Nduna in the Chegutu West constituency under an MDC Alliance ticket, but was pronounced the loser by the compromised Zimbabwe Electoral Commission (Zec).
Dexter will be completing his stolen five-year term this year and Dougie is making sure that Zec's job to keep the loser in Parliament is made easier by eliminating his nemesis kkkkk.
Speaking of Zec, Chigumba and her team seem determined to ensure that Zimbabwe has another disputed election. They are doing everything in their power to discredit the electoral process.
From a heavily flawed delimitation report to its refusal to release an electronic version of the voters' roll, Zec is pulling all stops to guarantee that the unelectable Lacoste leader is not embarrassed in the elections scheduled for later this year.
Ngwena is clearly afraid of elections and this is demonstrated by his hangers on who are launching vexatious court cases, trying to delay the electoral process and delivering a flawed delimitation process.
He is also doing all he can to prevent the popular Mukomana from mobilising support ahead of the polls.
The arrest of 26 members of Mukomana's party for holding a meeting at a private residence recently showed us that the Lacoste leader is quaking in his boots.
The activists, including grannies, have clocked a week in detention for allegedly disturbing peace. But whose peace? Ngwena's peace? Kkkkk . Munopengaaaaa!
On a serious note, the repression in Zimbabwe should end the debate about who is a dictator between Gushungo and Ngwena.
It is now clear that the Lacoste kingpin was the one behind all those draconian laws that made Baba look like a monster.
Just look at the laws being introduced by the so-called new dispensation. All of them are meant to curtail freedoms of association, assembly and speech, among other constitutionally guaranteed rights.
Ngwena is your typical old fashioned African dictator, who does everything possible to tighten his grip on power, but these things always end in tears.
Who ever thought that one day Baba would be put under house arrest and die a lonely and bitter man?
Perhaps the picture on the ground showing that Ngwena will struggle to win elections is the one that is driving the excitable Nick to go on overdrive selling rotten tomatoes.
His social media posts trying to market Lacoste always attract more redicule than excitement from his audience.
Even though Nick has no training in the communication field, his psychiatric nurse background must help him to appreciate that Zimbabweans are a discerning lot.
He should know that the reason The Horrid and Dead BC are struggling is because of Zanu PF propaganda that they are forced to churn out every day.
Zimbabweans have stopped buying The Horrid and watching Dead BC because of that brazen disrespect.
The case of the former policeman who killed three people in Hwedza recently has exposed the lack of capacity of the Zimbabwe Republic Police or its misdirection of resources.
While Zimbabwe's dungeons are brimming with political detainees such as Job and the Budiriro 26, murderers and rapists are roaming free and threatening everyone's peace.
It had to take the bravery of ordinary Mozambicans to arrest Jaison Muvevi after he evaded arrest in Zimbabwe a number of times.
At one point he survived a gun battle with the police where he abandoned his car.
He eventually managed to skip the border only to be apprehended by unarmed civilians shortly after arriving in Mozambique.
That exposed serious gaps in the country's police service and under normal circumstances, heads should be rolling as we speak, but all we got were shoot-to- kill threats.
The mother of slain Hwedza officer in charge Inspector Maxwell Hove revealed that her son tried to flee from Muvevi, but the door of his police car wouldn't open.
A police gun is also said to have jammed and this allowed Muvevi to escape!
It is also emerging that Muvevi allegedly killed another person last year, but has been free as a bird until his latest crimes.
It's time police stopped going after citizens exercising their freedom of assembly and start dealing with real criminals.
Munopengaaaaaaaaaaaaaaaaa!
Gushungo Chete Chete!
Chatunga Chete Chete!
Dr Amai Stop it! PhD (Fake)
Related Topics