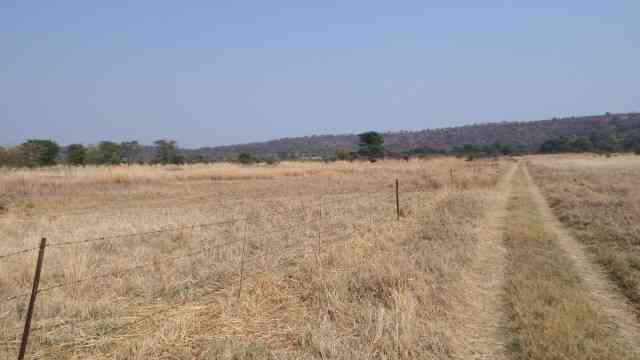 The Zimbabwe Land and Agrarian Network (ZiLAN), on its traditional annual policy meeting held in November last year deliberated on various policy issues and their implications on smallholder farmers.
As a network working with smallholder farmers in pursuit of land rights and the advancement of socio-economic status, noted a disturbing trend of threats of evictions and /or actual evictions of smallholder farmers in communal and resettlement areas to pave way for investments in various forms.
Information received from small-holder farmers across the country points out that in most cases the affected communities are excluded or inadequately consulted while in some cases farmers have been displaced without receiving commensurate compensation.
More specifically, since August 2022, developments in Chegutu East (Hopewell Farm), where an estimated 3 000 people are facing potential land dispossession are of concern.
This is meant to accommodate a proposed platinum project by a private firm (Global Platinum Resources).
Most of the farmers domiciled in the area were legally allocated this land as far back as 2000 under the fast-track land reform programme and have been farming on this land since then. From our ongoing engagements with key stakeholders involved, the community in question has not been adequately consulted with regards to the development.
As we monitor the situation closely, it is our firm belief that this development infringes on the fundamental rights and freedoms of people as set out in Section 72 of the Constitution.
While cognisant of the fact that development will always result in the inevitable loss of land by communities, the network calls for the following to ensure that the land rights of people are protected and upheld; we therefore implore that;
Due diligence, due process, transparency and accountability be followed in all land matters that have the potential to affect livelihoods.
There be speedy crafting and implementation of the National Gender-Sensitive Land Policy.
In cases of eviction, compensation should be agreed on and honoured through inclusive processes for the benefit of all parties concerned.
Respect for people's cultural and spiritual practices be upheld.
Compensation should not only be about resettlement but restitution
Mechanisms should be put in place and followed throughout to enable communities to gainfully participate and benefit from private investments that would have negatively affected them in one way or another. - ZiLAN
Free education, gvt subsidies a political gimmick
Last week the government claimed to have begun rolling the free education plans in the country. The claim to us came as dishonesty and propaganda because within the statements by Primary and Secondary Education deputy minister Edgar Moyo exposed contradiction and election season narrativism.
Firstly, the budget allocated $1,930 billion for tuition grants to support P3 and S3 schools. It is imperative to point out that these grants are not part of the social benefits grants which are provided for under Programme 6, but are rather provided for under the infant, junior, and secondary budgets.
The tuition grants for 2023 have been allocated as follows — infant education $500 million, junior education $1 billion and secondary education $430 million.
Enrolment in the country's P3 schools (ECD A – Grade 7) is estimated to be around 2,7 million learners. An allocation of $1.5 billion for P3 infant and junior learners translates to a per capita allocation of $556 per learner per year, a seriously paltry figure which is below US$1 per child per year.
This is another reflection that state funded education and the grant in aid of tuition program, are for now largely theoretical, and serve for political purposes rather than addressing the actual need which is creating unhindered access for all children regardless of income or household status.
A look at the above budgetary allocations viz the macro-economic situation show that the nation is still far from achieving state funded basic education. This is because the allocations fall short of addressing the constitutional provision, effectively, the proposed budget reflects a continued reliance on parents and families, who are likely to continue to bear the brunt of financing the education sector programmes. This signifies that government will continue to rely on user fees (levies) for the day-to-day school operations.
Overall, the budget does not provide a clear mechanism on how the country will implement free state funded basic education.
The government has made many pronunciations to this effect yet the reflections on the ground point to a different direction.
Mentioning the Basic Education Assistance Module (Beam) reinforces the policy contradictions. Do we need Beam when we have free education?
The meagre allocations provided for under the tuition grants by far fall short of addressing state funded education even for P3 and S3 schools for a start.
The Lack of a clear funding mechanism for a gradual move towards state-funded education further raises equity concerns.
Parental contribution is likely to remain large with the capacity to finance education varying between family incomes.
This will further exacerbate the already existing wide variation of actual spending per learner at school level which largely depends on household income.
Students from poorer families are thus likely to continue facing the risk of dropping out and/or not completing school. - ARTUZ information desk
Related Topics