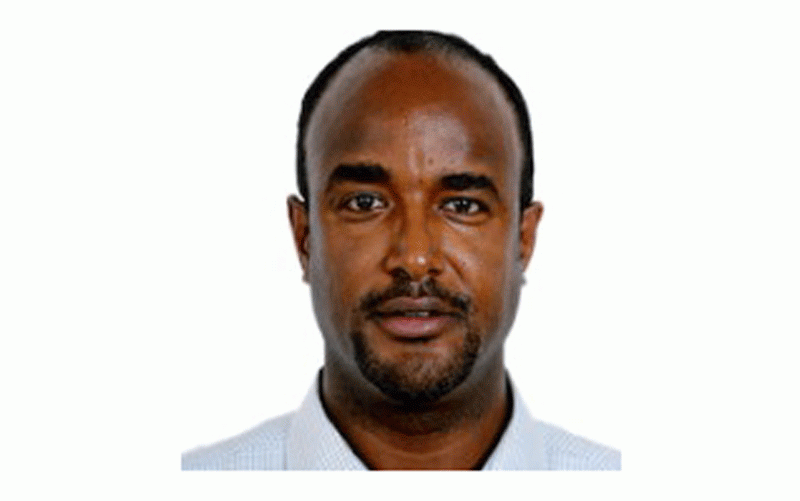 As I travelled through the wooded mountainous landscape of Chimanimani, on my first visit as World Bank country director for Zimbabwe, I was confronted with a landscape scarred by landslides that occurred during the 2019 Cyclone Idai.
These scars were a stark reminder of the devastation that befell communities here and the resulting loss of lives, livelihoods, and infrastructure.
As I listened to peoples' experiences during and in the wake of the cyclone, it reinforced the vulnerability of these communities and the ecosystems they rely on for survival — all of which are under threat from extreme climate events.
Zimbabwe is one of many climate change hotspots in southern Africa, where the risks of powerful adverse effects of climate change loom over the population, particularly the poorest who are least able to cope when disaster strikes.
Over the recent period, Zimbabwe has faced an increased frequency of extreme-weather events such as droughts, floods, and devastating cyclones leading to large multidimensional losses.
Climate shocks exacerbate poverty and vulnerability and, this exposure to climate risks has been compounded by other economic and global shocks, such as Covid-19 and the rising food prices due to the ongoing crisis in Ukraine.
The need to adapt to climate change and economic shocks is reflected in Zimbabwe's overarching planning frameworks, namely Vision 2030, the National Development Strategy 1 (NDS) 2021–25 and the Low Emissions Development Strategy.
These strategic documents articulate a shared goal for accelerating climate action and nature-based approaches — both of which are imperative for resilience and long-term sustainable growth and development.
Through the World Bank-administered Zimbabwe Reconstruction Fund[i], the Bank is providing technical assistance to support Zimbabwe in accelerating climate action to mitigate climate shocks, alleviate poverty, and promote resilient economic growth and development.
As part of this work, we supported the Infrastructure Development Bank of Zimbabwe to gain accreditation with the Green Climate Fund and worked with government to update their Nationally Determined Contribution commitments.
In consultation with member countries around the world and in support of the World Bank Climate Change Action Plan 2021-2025, our staff are preparing Country Climate Development Reports (CCDR).
These reports are a new core diagnostic that draw on the latest climate science to identify and prioritize strategic climate action.
The reports examine the interrelationships between climate change and development and will help countries to pivot their plans for economic growth to ensure that they are resilient to climate change.
In Zimbabwe, the bank has recently begun multi-stakeholder consultations for the CCDR to elicit feedback on the report's scope and approach and to promote a collaboration over the next year.
The upcoming CCDR in Zimbabwe will examine how Zimbabwe's Vision 2030 and NDS 1 can be achieved in the context of adapting to climate change, and where possible mitigating climate change risks.
The CCDR will present opportunities for the country to tap into growing markets – such as batteries for electric vehicles that are being driven by the climate transition – as well as identify opportunities for mobilising climate financing (private, public and dedicated climate finance).
The CCDR will include three thematic deep dives which aim to define an integrated set of climate actions that draw down climate finance to reverse land degradation, increase investment in and revenues from mining and industry, and reduce the vulnerability of the poor to climate change:
lResilient agriculture, landscape restoration, food and water security – enabling millions of people to adapt to climate change and measures for reducing emissions from land use change
lGreening mining/industry and supporting low-emissions, resilient infrastructure – strengthening the enabling environment for firms to invest in climate-smart mining/industry and PPPs for supporting green and resilient infrastructure
lProtecting and growing human capital — supporting the poorest in the face of climate change impacts and equipping them to proactively adapt to a warming world
As we left the beautiful valleys of Chimanimani, and its imposing forests, I reflected on the resilience of the communities that we met at the Zimbabwe Idai recovery project sites.
What I learned from the communities at Gudyanga irrigation and conservation works, Chitinha piped water scheme and Chimanimani FM was that these communities are personally invested in building their resilience.
They have come together to form committees for operations and maintenance to ensure the sustenance of the rehabilitated infrastructure so that it is ready to withstand future extreme weather phenomena and as the bank we are right there with them, fully committed to ensuring that Chimanimani is well-poised to weather the different challenges they may be confronted with.
One way that this is being done is through the weather monitoring systems that Chimanimani FM has been equipped with to provide credible, timely and relevant information to the community.
The radio station was established as part of comprehensive resilience building effort that has been integrated into the communications infrastructure of the project and will support community early warning messaging.
We look forward to continued collaboration with all stakeholders towards Zimbabwe's climate resilience efforts.
Through other projects and technical assistance, we are working with the government on climate-smart agriculture investments and mainstreaming climate change in public investment management.
We are also working in knowledge management and building capacity to mediate the complex interactions between farming and other land uses.
We all need to act now on climate change as delaying action could potentially mean irrevocable damage to lives and livelihoods. I look forward, among other critical priorities, to contributing to the climate agenda in Zimbabwe in the years to come.
Nathan Belete is World Bank country director for Malawi, Tanzania, Zambia and Zimbabwe.
Related Topics