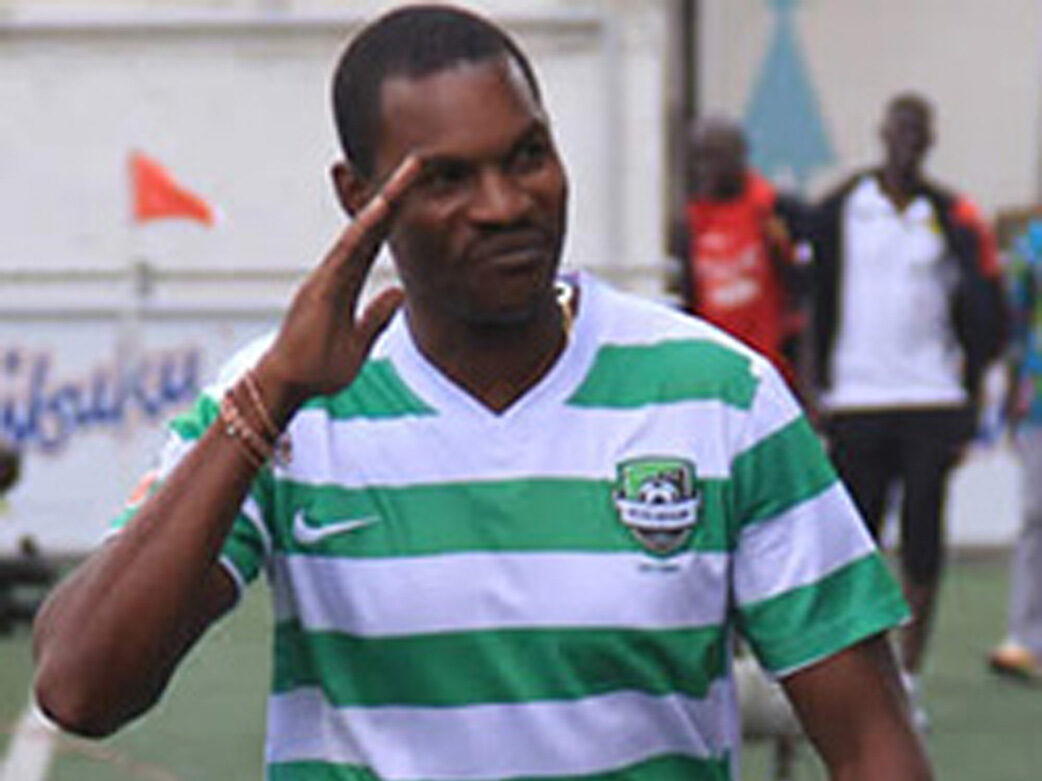 BY TERRY MADYAUTA
FC PLATINUM…….(0)1
ZPC KARIBA ………(0)
LOG leaders FC Platinum bounced back to winning ways yesterday at Mandava Stadium to open a six-point lead at the top of the Castle Lager Premier Soccer League standings.
A second-half goal from Walter Musona was enough for the table toppers to consolidate the lead and also check ZPC Kariba's mini-revival in the process.
With second-placed Chicken Inn succumbing to a 3-0 defeat at the hands of Dynamos, Norman Mapeza can now enjoy some breathing space ahead of the week 23 games.
"I am happy that the boys showed resilience and were better than the first half," Mapeza said.
"We could have scored a few more goals in the second half but the goal was enough for us to win.  Matches against ZPC Kariba are always tough, they are the only other team with the most wins here.
"From the red card, it was just about game management for us. We managed to do that despite the defensive challenges that we faced."
ZPC Kariba gave a good account of themselves, especially in the first half where the defending champions lacked cohesion.
With a bit of luck, the Rodwell Dhlakama-coached ZPC Kariba could have scored as early as fifth minute, but the FC Platinum goal-minder Wallace Magalane produced brilliant saves to keep the electricity men at bay.
Dhlakama, the ZPC Kariba coach was livid about the outcome of the match.
"From where I was standing, a draw was a better result but we conceded that goal and a red card, which all but killed hope for us. Winning games is what is key for us but when you fight and then loose, it demotivates in all respects. We live to fight another day," Dhlakama said.
FC Platinum's usually menacing passing game failed to tick in the first half, with their makeshift twin centre-backs, Nomore Chinyerere and Lawrence Mhlanga, struggling to contain ZPC Kariba trio of Moses Demera, Newman Sianchali and Fanuel Shoko.
Twice in ten minutes, the electricity men came close after promising counterattacks but on both occasions, Moses Demera and Kudzanai Dhemere failed to beat Magalane at point blank range.
The platinum miners, however, got their chance of the first stanza a minute before the half-time stroke, courtesy of Musona who forced a diving save from Tapiwa Chilenga with a free kick from range.
However, the second half turned out to be a different affair, with FC Platinum getting back to their menacing ways, piling pressure.
Musona then broke the deadlock after 62 minutes, heading the ball home from a Donald Teguru.
That goal, though, turned out to be controversial and was protested by the ZPC Kariba who felt Musona scored from an offside position and that the ball had also gone out before the cross was delivered by Teguru
But Allan Basvi had none of it. More misery was piled on ZPC Kariba when Vassili Kawe was red-carded after a second bookable offence.
From then on ZPC Kariba sat deep, looking to beat FC Platinum on the break, but that failed, with the latter even prodding to extend their margin.
Teams
FC PLATINUM: W Magalane, L Mhlanga, G Mbweti, N Chinyerere, K Mangiza, B Banda, R Pavari, J Mutudza, D Teguru, W Musona (P Mutimbanyoka 83′), T Ngwenya
ZPC KARIBA: T Chilenga, K Madima, B Mutukure, D Nyenye, B Chayambuka, C Muleya, V Kawe, K Dhemere, F Shoko, N Sianchali (J Sibanda 82′), M Demera (S Makawa 79′)
Related Topics