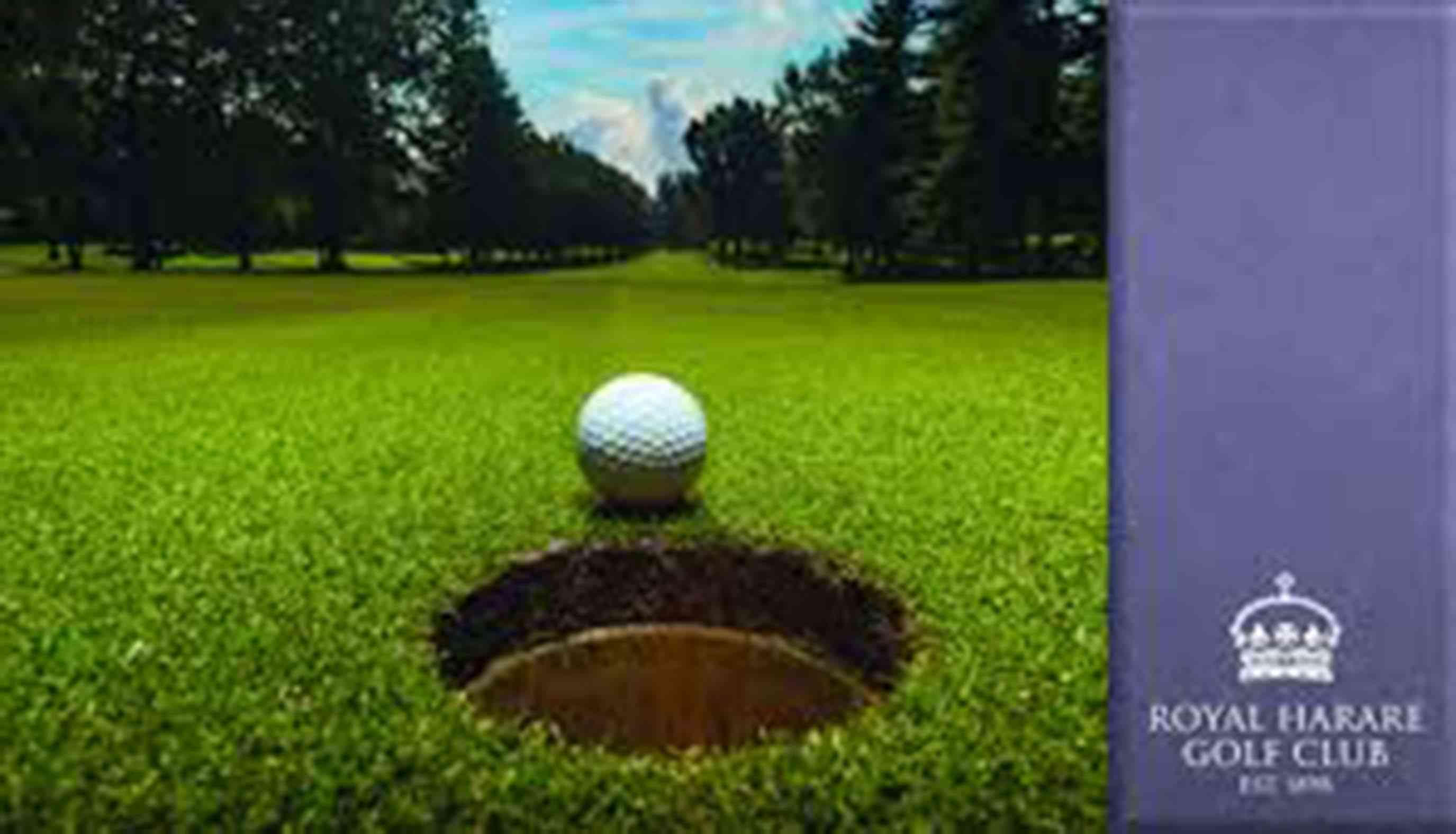 We have received an invitation to enter 4 Pairs in the International Pairs 2023 competition, so we will be holding 2 days of qualifiers. The winners of the Brooke Qualifying events will then go to the National Qualifying event – which will be held in Bulawayo on 14th October. For those who have never tried to qualify before, this is a Betterball Stableford competition – so all golfers can enter. You just must have a partner and an HNA handicap - the maximum playing handicaps are 24 for Men and 36 for Ladies.
If (and it is quite a big 'if'), you win the National event, you will then be flown to Portugal to participate in the World Finals from 6 to 11 November 2023 — all flights, golf, accommodation and main meals paid for.
Plus the Club will provide Brooke-branded playing uniforms for both players.
Your Pair will represent Zimbabwe against all competing nations – roughly 53 nations enter annually.
The entry fee is US$5 per person, and The Brooke will host 2 qualifying days, with 2 Pairs qualifying for the National Qualifier on each of the 2 days.
We are able to enter 4 Pairs and you are able to play on both qualifying days if you wish. The dates set for our Qualifiers are:
Wednesday 4th October — 2 Pairs to qualify
Saturday 7th October — 2 Pairs to qualify
If you have a willing partner and will be able to travel to Bulawayo for the National Qualifier in October and then to Portugal in November, please advise Golf Administration that you are taking part, and pay your $5 per person BEFORE you play on the designated dates
This is arguably the largest amateur pairs golf competition in the world, so please be on best behavior if you do win the National event and head off for Portugal.
There are at least 8 individuals we consider too ill-behaved to possibly represent us internationally and we will decline their entry fee on application. Just saying
Good Luck to all
Golf Events Calendar
Parliament of Zimbabwe Golf DayDate: September 29, 2023Venue: Police Golf Club, Harare_______Hospitality Association of ZimbabweDate: 22 September, 2023Venue: ZRP Golf Club, Harare
_______Victoria Falls Anti-Poaching Unit Fundraising Golf DayDate: September 15, 2023Venue: Borrowdale Brooke Golf Course, HarareFormat: 4 Ball AllianceNB: Victoria Falls Anti-Poaching Unit (VFAPU) is a non-profit organisation which depends on donations in order to continue its work of protecting the local wildlife and natural resources in the Victoria Falls region
_______Round Table Harare 1Charity Golf DayDate : 22 September, 2023Venue : Borrowdale Brooke Golf CourseNB: Hole-in-OnePrize up for grabs is a Suzuki Celerio AT Sponsored by CFAO and HRIB_______Chinhoyi Golf ClassicDate: October 7, 2023Venue: Chinhoyi Golf Club_______CBZ Corporate Golf dayDate: September 29, 2023Venue: Chapman Golf Club_______Think Pink Breast Cancer Awareness and Fundraising Golf DayDate: October 5Venue: N/A_______Archbishop E H Guti Legacy Golf TournamentDate: October 6, 2023Venue: Wingate Sports Club, HarareNB: Proceeds will go towards the preaching of the Gospel_______Enactus Zimbabwe Alumni Golf dayDate: October 7, 2023Venue: Newlands Country ClubNB: Fundraising for Enactus national champions Lupane State University to represent Zimbabwe at the World Cup_______FBC - Elephant Hills Open 2023Date: October 7 – 8, 2023Venue: Elephant Hills Golf Club_______Wingate Challenge: Men's Committee Fundraiser for Course and Club House improvementsDate: October 13, 2023Venue: Wingate Golf ClubFormat: 4 - Ball Alliance _______Kadoma Music Festival Golf TournamentDate: October 14, 2023Venue: Kadoma Golf Club_______Zimbabwe Building Contractors Association Golf TournamentDate: October 20, 2023Venue: Police Golf Club_______Zvishavane Golf ClassicDate: October 21, 2023Venue: Roland Park Golf Club_______St Francis of Assisi Anglican WaterfallsDate: November 10, 2023Venue: ZRP Golf Club
Related Topics