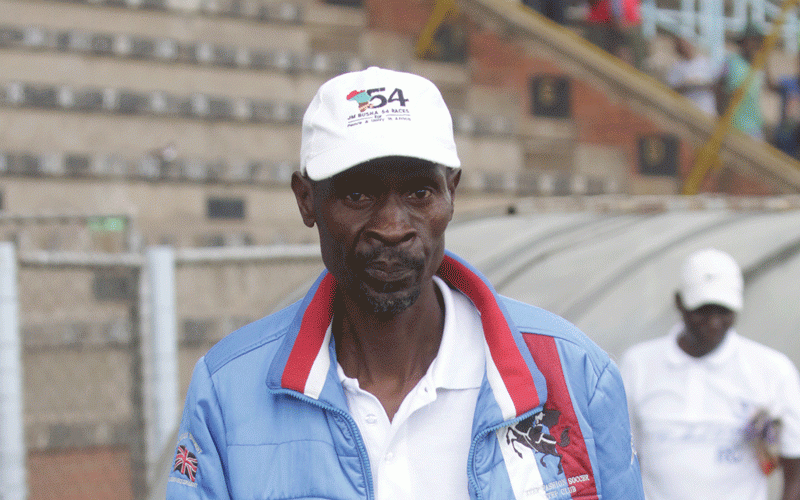 DYNAMOS assistant coach Lloyd "Mablanyo" Chigowe believes the team's current squad is the best to have been assembled in years and has enough quality to achieve a league and cup double this year.
The Harare giants face FC Platinum in the quarterfinals of the Chibuku Super Cup at Mandava Stadium tomorrow.
They travel to Zvishavane without key midfielders Tanaka Shandirwa and Donald Mudadi as well as coach Genesis Mangombe who are away on national duty.
Chigowe says he is not losing much sleep over the absence of Shandirwa and Mudadi as he has able replacements who ready to "show what they are made of".
With the FC Platinum influential duo of midfielders Walter Musona and Brian Banda also away with the Warriors, Chigowe believes his side has a better chance of winning the game.
"FC Platinum also have two players who are on national duty, but the unfortunate part on our side is that those two (Shandirwa and Mudadi) are our two key players. Mudadi being the club's top goal scorer, a reliable goal getter, and our playmaker. The others who will be given a chance should step up to the plate and show what they are made of," Chigowe said at the club"s pre-match Press conference yesterday.
FC Platinum eliminated Dynamos in the last two editions of the competition.
On both occasions, a penalty shootout decided the contest.
Chigowe feels he has enough arsenal to stop the trend.
Infact, he is looking beyond tomorrow's match as the club has set their sight on lifting both the Chibuku Super Cup and the league title this term.
"I believe that this time around, the quality that is at Dynamos can go places if they are prepared to work hard. We have better quality this time.
"We have a two pronged attack on silverware and we hope to go all the way in the championship race. We also feel that the Chibuku Cup gives us an opportunity to play in the Caf Confederation Cup which is very important for us. It is critical that we perfom beyond our limits to be able to get results."
Dynamos initially had three players in the Warriors squad for the Botswana game before captain Makarati was dropped to allow the club to fulfil tomorrow's game.
Zimbabwe play Botswana in a game to celebrate the latter's independence tomorrow.
DeMbare had sought to have their game postponed to midweek before a compromise deal was struck between the Premier Soccer League and the Warriors technical team to drop Makarati so that the Glamour Boys is left with a maximum of two players in the national team for their Cup game to go ahead as per Fifa requirement.
But Chigowe has no kind words for the PSL as he feels their decision shortchanged Makarati.
He is also unhappy that the authorities decided to give FC Platinum an unfair home advantage by staging the game at Mandava Stadium.
"It's unfortunate that the powers that be (PSL) saw it fit for us to play at Mandava Stadium (home of FC Platinum). It is also unfortunate that the PSL saw it fit not to postpone our game because the national teams is for us all, and it would have been proper that Makarati is allowed to go and represent Zimbabwe and also that the head coach (Mangombe) is there to be overally in charge of his team. But it's like this PSL is from Zambia, versus the PSL of Zimbabwe," Chigowe bemoaned.
He is returning to take control of the team, albeit for one match, for the first time since he was fired a few years ago.
"I will make sure that I put out a team that is going to play with honour and dignity. Obviously a man who has been burnt before knows what it is like to face fire. We have been playing good attacking football and we will not try to change that. We are meeting an opponent who believes in ball dominance and ball mastery, so it would be a humdinger of a match."
Chicken Inn and Black Rhinos will get the ball rolling in the quarterfinals when they face off at Luveve tomorrow at 1pm.
On Sunday, Herentals date Ngezi Platinum Stars at Mandava Stadium, 1pm kickoff, before Highlanders and Caps United conclude the proceedings with a blockbuster act at Barbourfields Stadium.
Chibuku Super Cup fixtures
Tomorrow: Chicken Inn v Black Rhinos (Luveve, 1pm), FC Platinum v Dynamos (Mandava, 3pm)
Sunday: Herentals v Ngezi Platinum Stars (Mandava, 1pm), Highlanders v Caps United (Barbourfields, 3pm)
Related Topics