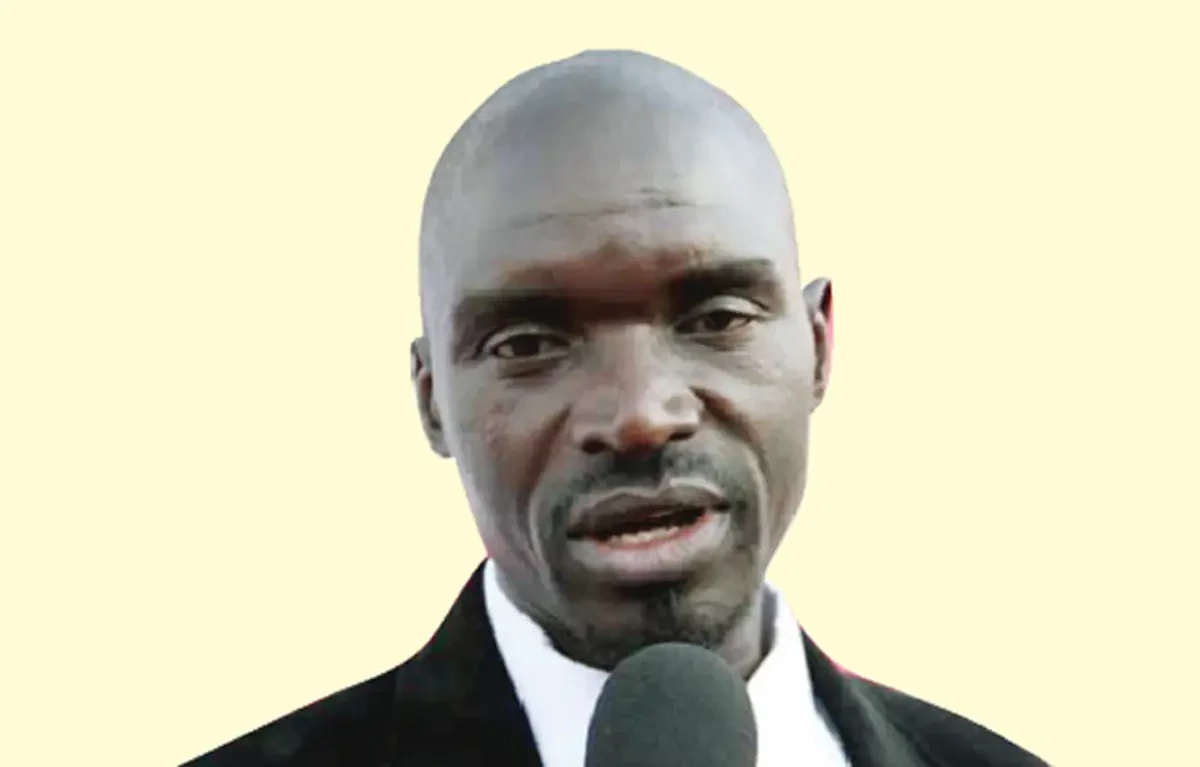 BLACK RHINOS . . . . . . . . . . . . . . . . . . . . 2
MANICA DIAMONDS . . . . . . . . . . . . . . 1
BLACK Rhinos put up a determined passion-filled performance to come from behind and beat title challengers Manica Diamonds in a Castle Lager Premier Soccer League match at Bata stadium yesterday.
Lot Chiwunga and Garikai Dematsika scored the crucial goals for Black Rhinos, while Fortune Binzi grabbed the Gem boys' consolation.
Black Rhinos, however, remain stuck in the relegation mix although they moved one place above Craneborne Bullets, with 21 points on their tally.
Coach Saul Chaminuka, however, heaved a huge sigh of relief, especially with his job on the line.
"Our boys needed this win at least to build some confidence. It's the only thing we needed to be on course," Chaminuka said.
"There is still a lot to play for and you can see this from the way we played today. Everyone is determined to be out of the relegation zone and it makes me happy to see that everyone is willing to fight to this level.
Manica Diamonds coach Jairos Tapera refused to bury his head in shame saying his team did well, despite the result.
"This was an open game and from the onset we played well. And we lost to a determined, Black Rhino," Tapera said.
"We are not playing for the title. We are happy with the progress made so far. It's a marathon, and we accept anything, any result and any achievement that comes our way.
"At the moment we're happy with the players and we are going to continue working for better results."
Rhinos started on the front-foot and Dematsika had their first chance after six minutes, but his powerful header was tipped over the bar by goalie Tedious Baye.
Moments later Evans Katema forced Tedious Baye to make a diving save with a powerful striker from range.
While Manica Diamonds were kept at bay, Black Rhinos kept attacking and Lot Chiwunga hit the upright post after 16 minutes, with a low shot from inside the box.
The Gem Boys had their first meaningful chance after 23 minutes and converted.
Goalkeeper Lenon Gonese was to blame after being dispossessed by Micheal Tapera outside box. Tapera's cross was tapped home by Fortune Binzi.
After 41 minutes, Black Rhinos were denied what looked like a clear penalty by referee Grace Gimo when Lot Chiwunga was crudely tackled by Kelvin Gwao from behind in the box.
The army-side threatened again when play resumed in the second half, with Lot Chiwunga failing to beat Baye from close range after a goal mouth melee.
Chiwunga equalised on the 67th minute, after heading the ball home from a delightful cross whipped in by Tatenda Mchisa. Rhinos kept pressing hard, but the Manica Diamonds goalie Tedious Baye did well to repel several shots on targets from the likes of Valentine Katsande, Lot Chiwunga and Garikai Dematsika.
Dematsika thrust the soldiers ahead on the 89th minute after making a solo run, from the centre line before unleashing a rasping low shot that beat a diving, Baye.
Teams
Black Rhinos: L Gonese, C Nyakope, G Saunyama, T Mchisa, D Mutimuzunze, N Mhlanga, G Dematsika, A Gahadzikwa( K Nyakudanga 56'), V Katsande, L Chiwunga, E Katema( S Chikwerengwe 83').
Manica Diamonds: T Baye, K Gwao, B Chikwenya, T Mavhunga, C Teguru(L Chakoroma 86'), B Amidu(T Chisi 70'), M Tapera(D Ngoma 70'), R Kawondera, T Macheke( L Masibera 46'), F Binzi
Related Topics