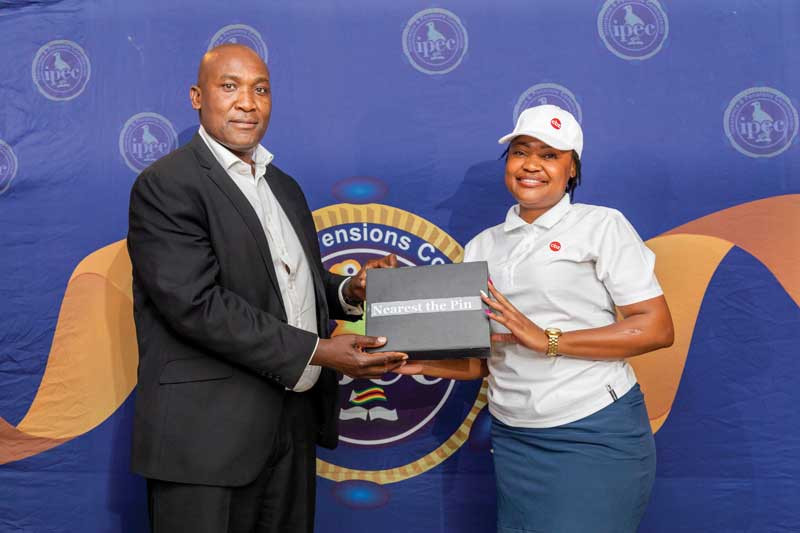 Institute of Chartered Accountants of Zimbabwe (ICAZ) managed to raise in excess of US$6 000 for their Vimbiso Scholarship Trust Fund initiative following the successful staging of their fundraising tournament at Chapman Golf Club last week.
The Vimbiso Scholarship Trust Fund was established in 2015 as a result of collaboration between the ICAZ and its students' body, the Chartered Accountants Students Society (CASS), with the objective of providing educational assistance to academically gifted students from disadvantaged backgrounds wishing to pursue careers as Chartered Accountants.
At least 48 students are currently benefiting from this initiative and ICAZ has expressed the desire to see the fund increasing the number of beneficiaries.
"Golf is a good way of raising funds and it was not necessarily to raise money, we wanted to bring the scholarship fund to business leaders, so that they know this thing exists. This year we got a good response from our sponsors and I believe we still have a long way to go to be able to convince our business community of this initiative," ICAZ chief executive officer William Mandisodza said in an exclusive interview with Golf Zone.
At least 23 teams registered to take part in the tournament which raised a little over US$6000 which is enough to take care of only six students currently enrolled in university.
"We want to see this golf event grow and improve on the revenue going forward but the main thing I picked is that we haven't done enough to create the trust in people's knowledge. I feel this is a very good cause and it can achieve a lot if it is sold properly. We would like to have 200 students benefiting compared to the current figure," Mandisodza said.
In his speech on the golf day, guest of honour and patron of the Vimbiso Scholarship Trust Fund Ngoni Kudenga highlighted the milestones that the initiative has achieved.
"Vimbiso Scholarship Trust beneficiaries study at the top local universities in Zimbabwe. This exposure gives students the best education possible and helps ensure they are prepared for their Chartered Accountant qualification examinations.
"To date we have taken on board 33 students on full or partial scholarships. One student, Tafadzwa Schvonne Mwakamure, was recently admitted as a member of the Institute, our very first Vimbiso beneficiary to attain the CA(Z) designation.
"The rest of our beneficiaries are either still pursuing their degree studies at various levels at the University of Zimbabwe, Midlands State University and National University of Science and Technology or are now pursuing their articles at the different ICAZ training offices.
"We would like to thank all the firms that have opened up their doors and taken on board our students — allowing us to achieve our vision as Vimbiso. We are not able to realise our dream without the support we get from our different partners including our golfers.
"We also introduced a new category in 2021, the Vimbiso Silver Category. Students in this category are not assisted financially, but receive mentorship from Vimbiso and are also assisted with articles and attachment placements. We have 20 students who fall in this category.
"Our beneficiaries are also prepared for employment and leadership prospects by education and mentoring from qualified Chartered Accountants from various diaspora Chapters and in Zimbabwe. We would like to thank the UK Chapter for spearheading the Vimbiso Mentorship program which started in December 2021," he said.
Related Topics