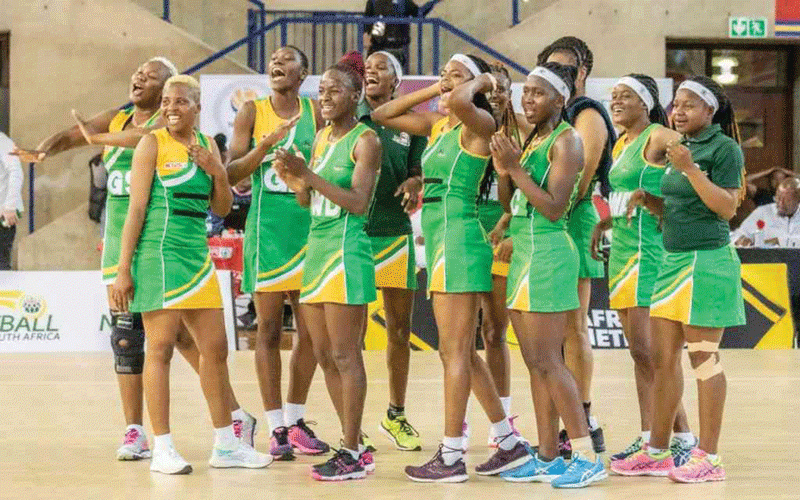 WITH just two months left for the Zimbabwe senior netball team, the Gems, to put their house in order, the team is yet to regroup for their second camp ahead of the Netball World Cup in Capetown, South Africa.
The global meet will take place from July 28 to August 6 with a total of 16 teams up for the competition.
Zimbabwe was drawn in Pool A together with defending champions, Australia, Fiji and Tonga.
The team was expected to commence their camp early May following their successful first camp which ended mid-April, but financial constraints have been a major blow for the team.
This has also negatively affected the ability to organise friendlies with other countries, which would have greatly helped in measuring their level of preparedness and allowing them to see areas of improvement.
Considering also that they are targeting a top-four finish at this global meet this time around, the Gems have a huge task lying ahead to make sure that they are well prepared before the tournament.
Though the team received a US$50 000 injection from Nedbank Zimbabwe last month, an amount which will help in catering for their kit and travelling expenses among others, it has proved to be a drop in the ocean considering the requirements needed for camping.
The team coach Ropafadzo Mutsauki, however, remains optimistic that despite the remaining time frame, he will utilise the available time in order to come up with a strong arsenal fit for the assignment.
"With the time that we have, I think for a coach it's difficult to say that the time is enough because we always want more time, but still we must work with what is available. If we focus more on the timeframe we might end up losing focus so the best way is to focus on the positive," said Mutsauki.
"When we commence our camp, we will focus on the whole team and come up with a squad that is ready for the competition — that's our main focus to come up with a team that produces results," he said.
After qualifying for the World Cup in August last year, the Gems have participated in the Diamond Challenge which was held in South Africa last November.
They faced Scotland, South Africa and the President's XII in which they drew one game against Scotland and lost the rest of the games.
"With the time left, as the technical department, we need some friendlies but in case that we fail, we will play in South Africa towards the competition but for now we will use the men's select teams so that we can have physical and competitive games because men are more physical and can give us a good run," said Mutsauki.
Previously, the Gems finished eighth when they took part in their maiden 2019 World Cup appearance in Liverpool, England.
Related Topics