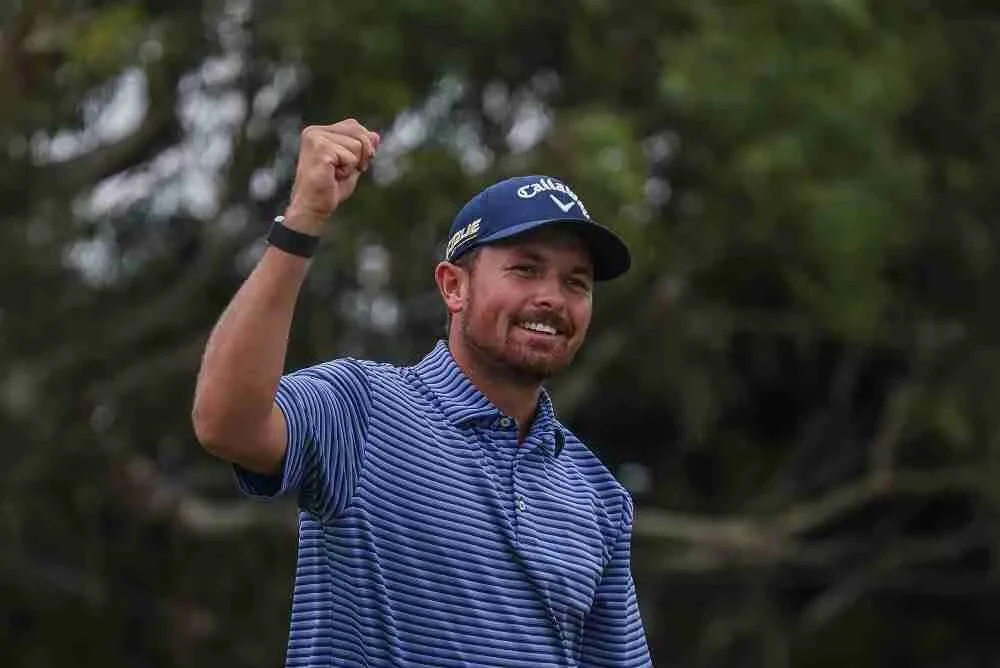 RISING Zimbabwe golf star Benjamin Follet-Smith has admitted to being gutted to miss the upcoming FBC Zimbabwe Open as he seeks to secure his playing privileges on the DP World Tour for next season.
The 28-year-old was expected to lead Zimbabwe's charge in the flagship golf tournament, which will be played at Royal Harare Golf Club from May 4-7, after his superb start to the season by winning his maiden European Challenge Tour title by claiming the Cape Town Open in early February.
Follet-Smith has, however, revealed that he is unable to tee it up in the Zimbabwe Open this year as it will be played during the same week as the UAE Challenge at the Saadiyat Beach Golf Club, Abu Dhabi, United Arab Emirates (UAE).
The Royal Harare Golf Club-based professional golfer is currently in seventh position on the European Challenge Tour Order of Merit Standings and in contention to secure his status on the top-tier DP World Tour if he finishes inside the top 20 at the end of the season.
"Unfortunately, I'm not taking part in this year's Zimbabwe Open and I'm very sad about that because obviously, my lifetime goal was to win the Zimbabwe Open," Follet-Smith said in an interview with The
Zimbabwe Independent yesterday.
"I always play in it to win it but unfortunately, I won't be there this year. I'm going to play on the Challenge Tour and try and get my DP World Tour card.
"I'm currently lying seventh on the Order of Merit and I need to be inside the top 20 at the end of the year in order to get my DP World Tour card so that is my priority this year and I will be playing in the Zimbabwe Open next year," he said.
Follet-Smith, who played for the Mississippi State University golf team before turning professional in 2018, is currently in the UAE, where he is taking part in the US$300 000 Abu Dhabi Challenge, which runs until Sunday at the Abu Dhabi Golf Club.
"Coming into Abu Dhabi I'm very pleased with where my game is, I've got some work to do this week and just make sure I manage to handle the temperatures, it's really hot here.
"I will make sure to drink lots of water and stay hydrated and the golf will take care of itself. I'm playing well enough to compete and be out there at the end and will try to stay patient and hopefully, I will be in contention at the end," he said.
Follet-Smith went into this week's event on the back of a good week in South Africa where he capped off the 2022-2023 Sunshine Tour wrap-around season with a solid top-10 finish at the Tour Championship played at Serengeti Estates in Kempton Park.
After initially getting off to a slow start, Follet-Smith finished strongly with a closing round of 68 for a tournament total of five-under-par 283.
"It was a great week, started a bit slow, I had some food poisoning the first couple of days and just managed to rally in. I was putting well and playing good golf and hopefully, I will bring it over this week in Abu Dhabi. I am happy I played well last week and definitely think I could have done better than -5 but I'll take it. A top 10 finish is always good, I'm very pleased with the way I played and a couple of weeks' time out before that definitely helped," he said.
Related Topics