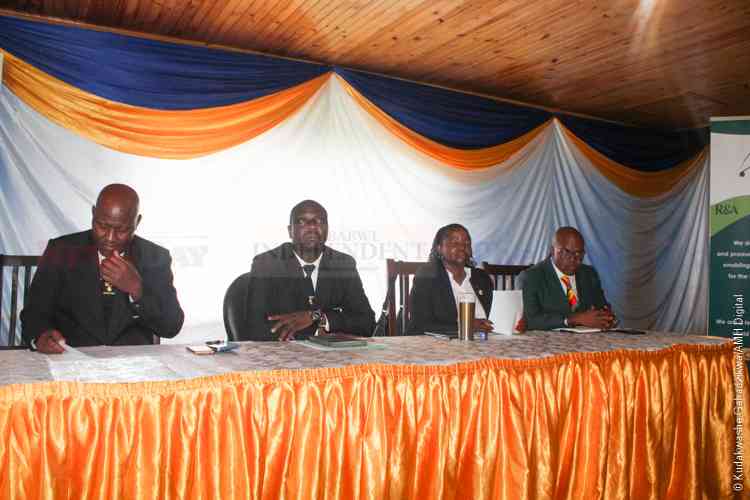 ZIMBABWE'S leading amateur golfers will have an opportunity to earn World Amateur Golf Ranking (WAGR) points when they tee off in the inaugural edition of the Munhumutapa Stroke Play Golf Championship which will be played at Police Golf Club from February 25 to 26
The new tournament which was launched at a ceremony held at Police Golf Club yesterday will be the second event on the Zimbabwe Golf Association (ZGA) calendar after last month's Dugmore and Fellowship tourney which was played at Bulawayo Golf Club.
The duo of Michael Wallace and Tracy Humbira emerged the winners in men and women's tournaments respectively and will be aiming to continue their good form in the Munhumutapa Stroke Play Golf Championship.
ZGA president Martin Chikwana said the upcoming tournament will carry the order of merit points which are used to select players to the national team as well as WAGR points.
"Zimbabwe Golf Association is proud to present this tournament at the highest level where our top golfers in Zimbabwe can come to compete to earn valuable national and World Amateur Ranking points," Chikwana said.
"We are glad to advise the nation that starting from this year we shall be having male and female categories for the championship titles at all our tournaments.
"This move is vital for Zimbabwe as we angle to have more Zimbabwe lady golfers on the World Amateur Golf Ranking.
"Zimbabwe's participation at the Biannual World Amateur Golf Team Championship is derived from the number of points an amateur golfer has earned during these tournaments, thus we are always encouraging our top amateur golfers to participate in our national tournaments which are on the world amateur golf rankings schedule," he said.
Chikwana, who is also the Africa Golf Confederation vice president, explained the reasons behind naming the tournament after the Munhumutapa (or Monomotapa) empire.
"The name of this new golf tournament has a solid foundation in Zimbabwean history. The naming of this tournament is deliberate to help assist our new generation and others to preserve/value our rich history; 'Mwene'— the prince and 'Mutapa' — the land.
As Zimbabwe Golf Association our operations and vision is firmly grounded in the history of this great nation," he told journalists.
Related Topics