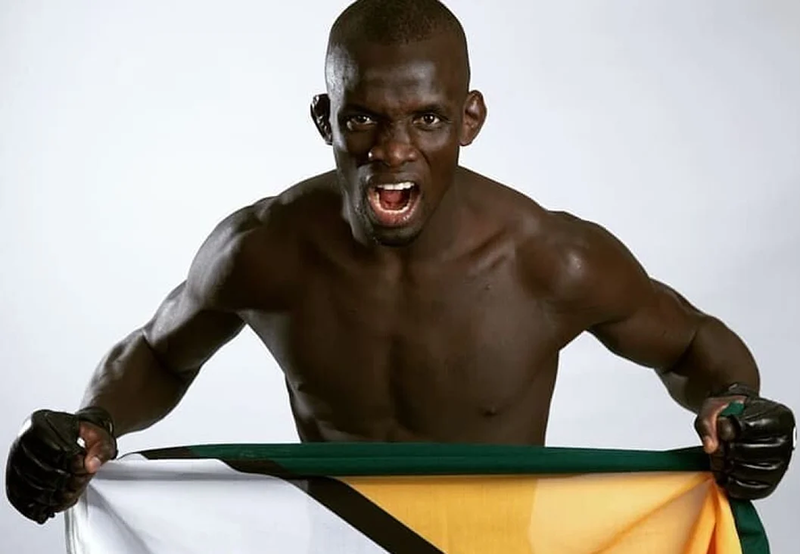 MIXED Martial Arts (MMA) star Themba Gorimbo is looking to make history as first Zimbabwean fighter to earn Octagon win when he makes his Ultimate Fighting Championship (UFC) debut at the UFC APEX in Las Vegas this weekend.
Gorimbo, who has a record of seven wins and three losses, is the second Zimbabwean fighter to compete in the UFC after New Zealand-based Mike "Blood Diamond" Mathetha, who suffered a knockout defeat on his debut last year. The 32-year-old Zimbabwean said he was saddened that his compatriot Mathetha was given his UFC debut before him even though he had more experience.
Gorimbo, who is the country's reigning Sportsperson of the Year will be aiming for better fortunes when he makes his own debut on Saturday night against American Ashton Fletcher.
"There's already another guy in the UFC from Zimbabwe, Bloody Diamond, my guy Mike Mathetha. I mean, I was upset when he got signed first," Gorimbo told MMAmania.com in an interview.
"What's funny is he got signed before me, but I was the guy that had more fights and everything. So, I was kind of upset. He was 3-0 when he got signed to the UFC, and I wanted to make history to become the first Zimbabwean in the UFC, but I've got one more chance to make history on Saturday night."
"I actually told [Blood Diamond] this, I spoke to him, and I told him, 'Brother, don't fight before I fight,'" Gorimbo continued.
"Then he asked why, and I said to him, 'because I'm meant to be the first Zimbabwean to win a fight in the UFC. You were the first to be signed, I'm going to be the Zimbabwean to win a fight in the UFC.' And it's gonna happen."
The experienced welterweight fighter, who is nicknamed the "Answer" is the latest African-born fighter to join UFC after making the step up from the South Africa-based Extreme Fighting Championship (EFC) and the UAE Warriors.
"[I'm ready] to represent my country in the UFC," Gorimbo said. "I'm excited for other people's opportunities, for other fighters from Africa. But for me, I'll be honest and upfront. I don't intend on fighting on African soil for a very long time. I want to fight in America. I love this country. I drove by the T-Mobile arena this morning, and my heart started beating. Because I know one day, I'm going to main event there. I want to make history in America. My story is known in Africa. It's about time to spread it. So yeah, I don't intend on fighting in Africa for a very long time. I love America."
Gorimbo is coming off a win over Julio Rodrigues last June at Fury FC 65 and has vowed to continue his good run against Fletcher, who is coming off two-straight losses. "AJ Fletcher's back is almost against the wall," Gorimbo said.
"My life is against the wall, brother. That's one thing I'm gonna tell you. It's either this or I'll go back to gardening. You know what I'm saying? I'll go back to my village to herd cows. I'm not gonna do that. I'm not gonna let any man do that to me. On Saturday night, you'll understand that." — Staff Writer.
Related Topics