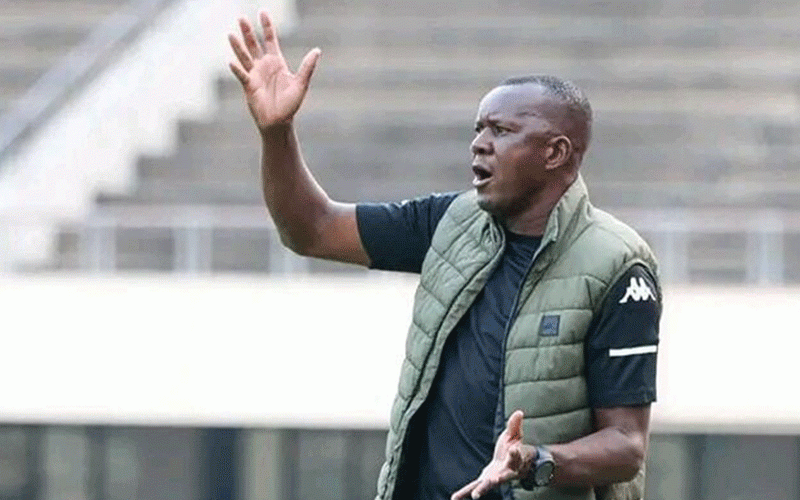 DYNAMOS head coach Hebert Maruwa is hoping to sharpen his forward line ahead of the new Castle Larger Premier Soccer League season.
DeMbare played their first friendly against Sheasham in Gweru on Saturday and Maruwa was impressed by what he saw, but admits there is still a lot of work to be done to get the team clicking to his liking.
Maruwa says he will demand aggression from his team when the season starts.
He gave DeMbare supporters a glimpse of what his team is setting out to do as they played from the back looking to get on the front foot.
Dynamos paraded themselves well in their 1-0 win over newbies Sheasham.
The former Black Rhinos tactician said: "We need to improve our movement going upfront, but playing from the back the boys are doing well, now we need to make sure we score the chances that we are creating.
"This was a friendly match, players were playing with a bit of caution, but we did well to move the ball ahead, but we lacked aggression.
"When the season starts, I expect more aggression and precision. It's a process, I'm sure by the time we start the season, everyone will be upbeat."
Maruwa is out to prove a point that he is good enough to bring back Dynamos' glamour, although some doubt he is the right man for the job.
On Saturday, he got the chance to test some of his new signings except Elvis Moyo who is injured.
And it was Tanaka Shandirwa and Donald Mudadi who gave a good account of themselves as they bullied the Sheasham midfielders throughout the friendly match.
Captain Frank Makarati scored the only goal of the match and he seems to have finally found the right partnership in central defence.
Makarati partnered so well with Kelvin Moyo that they restricted Sheasham who had no shot on target throughout the match.
Maruwa was hired after the sacking of Tonderai Ndiraya, who has since joined newcomers Simba Bhora.
Ndiraya was dismissed after failing to guide Dynamos to their first league title since Kalisto Pasuwa won it in 2014.
The former Dynamos midfielder was criticised for his defensive type of play and to the team's fans it will be refreshing to note that Maruwa will try to set up an attack-minded side.
Meanwhile, prodigal son, Denver Mukamba was an unused substitute. Mukamba is yet to sign a contract with the Harare giants, though there are indications that he could be handed a six months contract.
lFollow Terry on Twitter@madyautatpm
Related Topics