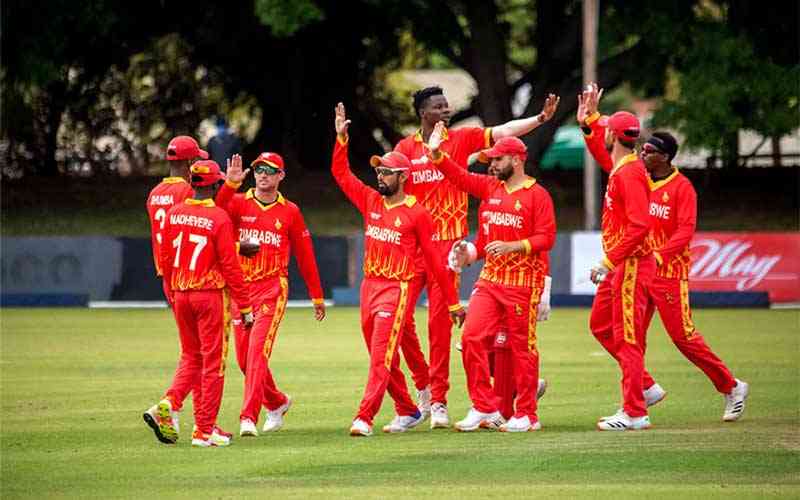 The Zimbabwe national cricket team is confident of clinching a series win ahead of a third one-day international (ODI) match against visiting Ireland at Harare Sports Club this morning.
Ireland kept the series alive after posting a 46 run win over their hosts to level matters at 1-all going into the decider.
The hosts made a solid attempt at chasing down a target of 295 with half centuries from Innocent Kaia and Gary Balance, while Chamu Chibhabha and Ryan Burl fell narrowly short.
For Ireland, Stephen Doheny and Harry Tactor made 81 and 75, respectively, as they set Zimbabwe a challenging total.
Zimbabwe, who missed skipper Craig Ervine in the second ODI through injury, are confident that they have enough in their tank to see them home in today's clash.
Kaia is hoping for another big score to help guide the team to glory.
He admitted that they did not ball well on Saturday and would need to improve on that today.
"We didn't ball our best. We gave too many extras as well. We were not at our best, but good teams always bounce back, so hopefully on Monday, we are going to win. We are a Test-playing nation and whenever we face this kind of situation, we know how to manoeuvre ourselves out of it. It's not something new to us and it's not something that scares us. We are on the right track and I think on Monday we can get it right," he said after scoring 51 runs. He has challenged himself to come out today and score big again.
"I don't want to look too far ahead, but I think I have big scores coming up and on Monday (today) I think I can score big. I think I have played 12 matches. I have a hundred and two fifties. I always try to get the runs. I think I have been converting."
On the other hand, Ireland see an opportunity for them to clinch the series.
Doheny admitted that they would have to bat well again to give themselves a chance of winning the match.
He said that because of Zimbabwe's batting talents, it's hard to determine what could be a good score when batting first.
"Zimbabwe have got a lot of destructive batters, so it's hard to know at the halfway stage if our total is enough when batting first," Doheny said.
"The games are always close between us, it was like that in the T20. So we hope on Monday, the lads can show up and try to take a series win. We have got the momentum, so just have to back it up. We hope that we will be fresh Monday morning, ready to go again.
"Whenever we come here and whenever Zimbabwe visit us, it's always competitive, I think from our own point of view, we always put performances against the best teams in the world and I think that exposure is always good for us."
Zimbabwe could restore Ervine into the team today after he was left out of the weekend match only as a precautionary measure.
Having played four seamers to little effect on Saturday, there is a possibility of Wessly Madhevere getting recalled to shore up the batting line-up.
Follow Kevin on Twitter @kevinmapasure
Related Topics