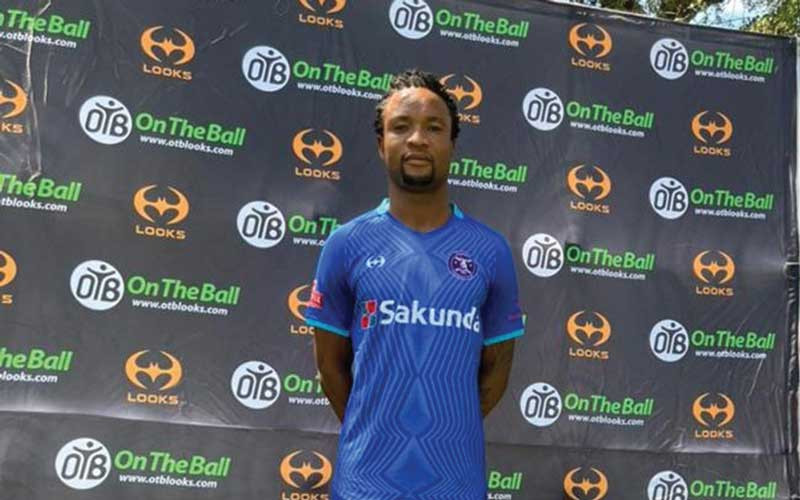 DYNAMOS have offloaded seven players including captain Partson Jaure and his vice Godknows Murwira in a huge clear-out, with more expected to leave in the coming days to make way for new signings.
In a statement yesterday, the Harare giants said they have released seven players whose contracts expired on December 31.
Heading the list of axed players is skipper Jaure, who has already been asked to surrender the vehicle that he has been using.
Murwira is also another high-profile casualty of the clear-out which has also claimed the scalps of Keith Murera, Ralph Kawondera and the foreign trio of Sylvester Appiah, Albert Eonde and Alex Orotomal.
Star midfielder Trevor Mavhunga has also asked to leave.
The club statement read: "Dynamos Football Club wishes to advise its stakeholders that it has parted ways with the following players whose employment contracts with the club expired on 31st December 2022; Sylvester Appiah, Partson Jaure, Godknows Murwira, Albert Eonde, Alex Orotomal, Ralph Kawondera and Keith Murera."
Dynamos said they were also "having discussions on mutual separation" with Evans Katema and Ghanaian Martin Ofori.
Junior players Luke Musikiri, Claivert Tshuma and Stephen Chatikobo from Prince Edward Academy have also been released in a move that potentially signal the dearth of the long-standing deal between the club and the academy.
The two parties last year signed an agreement that saw the academy having the first refusal on the five slots for junior players that the club should register per season.
Dynamos would then get a percentage from the sale of the players.
But a dispute on how to share proceeds from the sale of Bill Antonio to a Belgian club late last year threatened the survival of the agreement.
"Dynamos FC shall forever remain grateful to the service rendered to the club by these players and we wish them well in their careers," added the statement.
Reports suggest that more playing staff could exit the club, with defender Tinotenda Muringai set for a move to Mozambique while Frank Makarati is yet to renew his contract.
The club has started negotiations with the defender who is their preferred candidate to take over the captaincy, but he is yet to take up the offer.
There are reports that he is considering offers from foreign clubs.
While up to 12 players are heading through the exit door, Dynamos have reportedly signed a pre-contract agreement with Eli Lunga.
His Black Rhinos teammates Gareth Madhake, Farai Banda and Keith Madera have also been linked with a move to the Glamour Boys where they could rejoin their former coach Herbert Maruwa.
WhaWha's teenage sensation Jayden Barake has also reportedly joined Dynamos while Harare City midfielders Emmanuel Ziocha and Donald Dzvinyai have been training with Dynamos and could also sign.
"All our stakeholders are hereby notified that the club is almost through with the recruitment of new players to beef up our 2023 squad and a formal announcement will be made in due course," said Dynamos yesterday.
Meanwhile, former Dynamos coach Tonderai Ndiraya has officially joined promoted side Simba Bhora.
Ndiraya, whose contract with Dynamos lapsed at the end of the year and was not renewed, has signed a three-year contract with the Shamva-based club.
He takes over from Arthur Tutani, who does not possess the requisite (Confederation of African Football) CAF A coaching license to coach in the topflight league.
"Ndiraya is officially our new coach," Simba Bhora secretary-general Taurai Janhi told NewsDaySport yesterday.
Simba Bhora were promoted into the topflight league after winning the Zifa Northern Region Division One football league title last season.
"Ndiraya is one of the best coaches in the country and we believe he is a coach who can handle pressure in the league given that he has coached Dynamos and Ngezi Platinum Stars before. We felt that he is a coach whose ambition dovetails with our ambitions as well," Jani added.
Follow Henry on Twitter @henrymhara
Related Topics