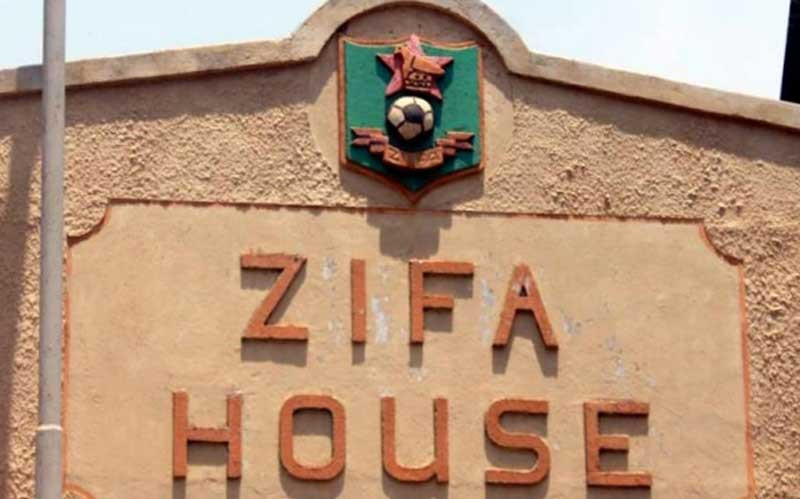 ZIFA will block coaches without the requisite Caf "A" Licence or equivalent to coaches in the Castle Lager Premier Soccer League (PSL) next year as a way of conforming to the Fifa and Caf club licensing regulations.
The national football governing body is currently suspended by Fifa over government interference, but acting president Gift Banda yesterday said club licensing regulations had been compromised for long and from next year, there would be no back-tracking on coaches' qualifications.
"It has all got do with club licensing regulations. We have always prolonged doing things that should have been done a long time ago. It is about standardisation and this was not implemented. We have proper coaches. There are several coaches with the Caf 'A' Licenses and we cannot be going back," he said.
"We are going to uphold proper club licensing guidelines. We have those coaches that have other qualifications from Europe and so forth, they have to conform to what is equivalent.
"These are the reforms that we are talking about. All other countries in Africa: South Africa, Morocco and others are conforming to these club licensing regulations. We are not going to back-track on that one."
However, it has been more than five years since the Caf coaching courses were offered in the country and Bulawayo Chiefs gaffer Thulani Sibanda, one of the coaches exempted in the past arrived back in the country on Sunday from Tanzania, where he was attending a Caf course.
Other coaches who have benefited from the exemption in the past include Castle Lager Premier Soccer League title-winning coach Joey Antipas of Chicken Inn, Luke Petros, Agent Sawu, Moses Chunga, Sunday Chidzambga and Cosmas Zulu, among others.
In August, the PSL embarked on a clean-up exercise, weeding out coaches without the Caf "A" licences from the dugouts save for those that had been cleared by Zifa.
Clubs were asked to produce clearances from the national governing body for their coaches and the exercise saw, Sibanda as well as Highlanders assistant coaches Antonio Torres and Joel Luphahla barred from sitting on the bench for the better part of the second half of the season.
Chicken Inn, who finished second in the league, are one of the clubs that are set to be affected by the regulations as Antipas does not possess the qualification.
PSL board chairman Farai Jere recently emphasised on the need for alignment to club licensing protocols.
"Our main goal going forward will be to improve the quality of our football, making it attractive to sponsors, the corporate partners and most importantly, the fans. We will be focusing more on implementing club licensing," he said.
"We want to assist clubs to establish strong secretariats for proper football governance, effective communication in marketing. As you are aware, secretariats are the nerve centre and heartbeats of professional clubs."
Related Topics