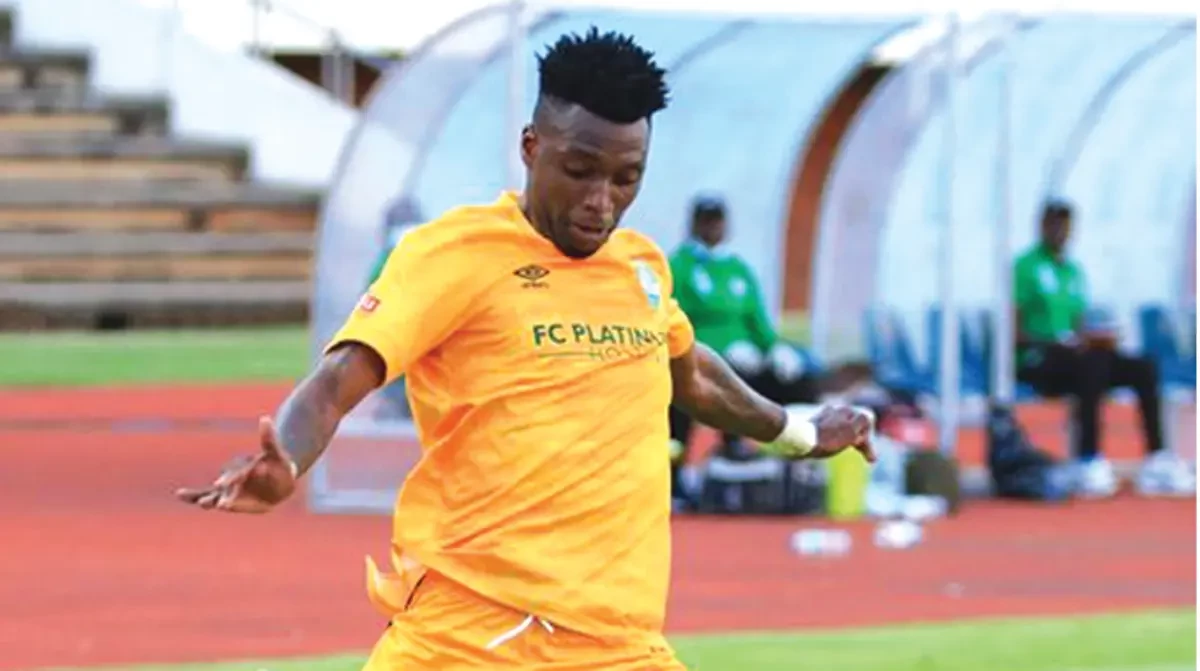 SOCCER Star of the Year front-runner Walter Musona is on cloud nine following a season of redemption at FC Platinum after a forgettable stint at Sekhukhune United in South Africa.
On Friday, Musona was voted among the 11 best players for 2021-2022 season and is tipped for the big one after inspiring Zvishavane-based side FC Platinum to a record fourth consecutive league title.
In August last year, the 26-year-old was one of the players that were offloaded when most South African clubs went on a massive purging of players as they tried to recover from the financial effects of the Covid-19 pandemic.
Only 10 Zimbabweans retained their places in the DStv Premiership.
Musona was offloaded by Sekhukhune United at the same time with MacClive Phiri last year.
In fact, they cast him into the wilderness after only playing in five competitive matches.
However what thrills him is the fact that he managed to make an instant impact for the Zvishavane side upon returning while also making good personal strides.
He scored 13 goals in a season FC Platinum won their fourth league title on the trot, at the same time earning himself a place in the season's best 11 where he is the ultimate favourite to be crowned Soccer Star of the Year.
"I'm happy. I'm more than happy this season. Personally this season has been an eye opener as well as a gateway to success," Musona said.
"I came back after some time and obviously I didn't just get a place in the team. I spent some time playing as a substitute. When my time came, I did the best that I could to remain in the team, to keep that place.
"And it went well because I put in some good effort to help the team win. From where I was coming, this is massive."
Musona spent three-and-a-half years at Polokwane City before moving on to join Sekhukhune as they were promoted to the Dstv premiership.
Without any goal scored in five matches that he played, Musona was then sacrificed.
At Polokwane Walter, who is the younger brother to former Warrior skipper Knowledge Musona, scored 14 goals.
Castle Lager Premier Soccer League top goal scorer William Manondo, who finished the season with 17 goals, stands in the way of Musona and the Soccer Star of the Year accolade.
Manondo had a brilliant season for struggling giants CAPS United, who flirted with relegation for the better part of the season, could sneak in to claim the ultimate individual prize.
Other players who could make the top three include Dynamos defender Frank Mukarati, Ngezi Platinum Stars goalkeeper Nelson Chadya and FC Platinum Star veteran defender Gift Bello.
Highlanders' Divine Mhindirira had a good season as well as the champion's goalkeeper Wallace Magalane and Eli Ilunga of Black Rhinos.
The biggest surprise on the Soccer Stars calendar is Herentals rising star Tino Benza who had an impressive campaign together with teammate Prince Chama, but the latter failed to make it nto the Soccer Stars list.
Benza won the 2018 Most Promising Under-20 Player in the league and made a massive jump into the big league this year.
He scored the first goal of the just-ended premier league season.
Brian Muza (Chicken Inn) and Delic Murimba (Ngezi Platinum Stars) complete the list of 11 best players on the land.
Notable absentees apart from Chama include FC Platinum's Brian Banda, Lynoth Ckukuhwa (Highlanders), Taimon Mvula (Dynamos), Gareth Madhake (Black Rhinos) and WhaWha's young hotshot Jayden Barake.
Barake is tipped to win the Young Player of the Year (Under 19) accolade while Chadya is favourite for Goalkeeper of the Year award ahead of Magalane.
Related Topics