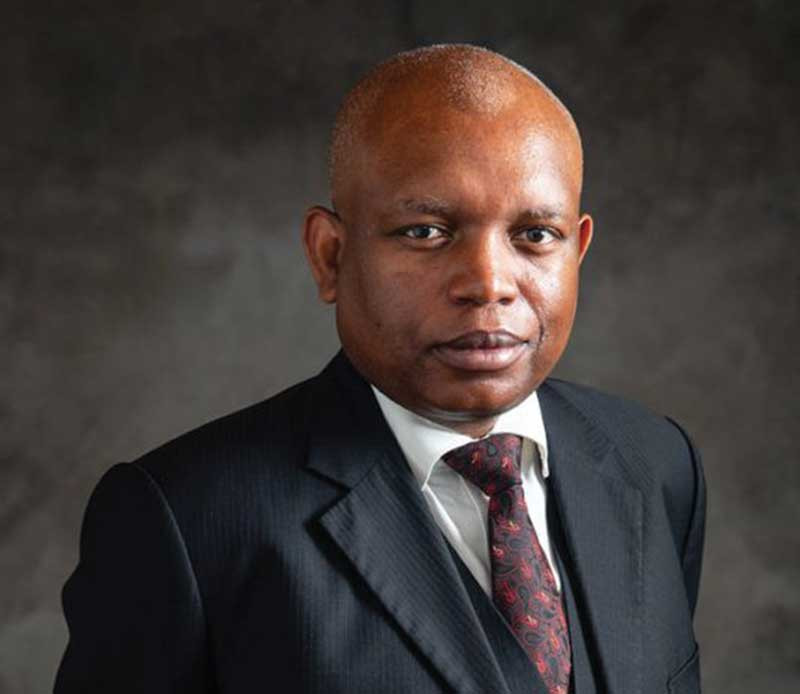 THE Sports and Recreation Commission (SRC) has finally released the much-awaited Zifa forensic audit report which exposes gross financial misconduct on the part of the former executive committee led by Felton Kamambo during its tenure.
Yesterday, the SRC addressed a Press conference in Harare where board chairperson Gerald Mlotshwa reiterated that engaging Fifa for the lifting of Zimbabwe's ban is currently not among their list of priorities as they focus on restructuring the game in the country.
The audit was conducted by BDO Zimbabwe who analysed Zifa's transactions from December 1, 2018 to November 30 last year.
The exercise uncovered potential financial losses amounting to nearly US$200 000 and over $70 million.
The actual and potential losses were due to unaccounted for cash withdrawals, expenditure with no supporting documents, payments with no supporting documents and US$100 000 in COVID-19 payments to board members, among other things.
The audit findings could lead to criminal charges being preferred on the ousted and current members of the Zifa board.
Kamambo, together with his board were dismissed by SRC about a year ago over a myriad of allegations among them mismanagement and lack of accountability in the use of public funds.
Other issues cited by the supreme sports body include alleged sexual harassment of female referees and failure to develop junior football, among others.
Mlothswa said the reluctance of the Kamambo board to account for some transactions prompted them to initiate the forensic audit.
"The refusal of them to account for some things going back to July 2019 told us that there was something wrong. Simple things like how did you pay for that chartered airplane and people don't want to account. That told us that there was a problem," he said.
"There were issues that were already there when we took office; for example, the issue of that money from Conduit Holdings, so it always showed that they were a lot of issues that really need to be looked at and the only way they could be looked at was to put in auditors and allow those auditors to clear the air.
"Understand that that audit report doesn't just point fingers at people, it also dispels and even exonerates some instances where the public had made allegations. It's not a one-sided report, it's a very balanced report and where people are not guilty or there has been a misunderstanding of a transaction it clearly states.
"But there are other issues that need to be explained and need further investigation of the police or exchange control or whatever the case is, so we always knew that there was need for some sort of audit without a doubt.
"I think as SRC we have done our part in ensuring that this report comes out. The report is not only highlighting the misappropriation of funds, but it is highlighting governance shortcomings and that's where Honourable (Gift) Banda and his team are coming in to start looking at those deficiencies," Mlothswa added.
During the period under investigation, Zifa made "unaccounted for" cash withdrawals and some with no supporting documents amounting to US$178 250,55 between 2018 and 2020.
Payments with no supporting documents of about $70 million in local currency were made, while about $5 million remains uncollected from debtors.
According to the report Zifa made a number of breaches of Fifa and their own finance and administration policy procedures, especially in the payment of over US$1 million to Rollertag Investments towards the purchase of equipment.
Zifa councillor and head of beach soccer Marshall Jonga is a beneficial shareholder of Rollertag.
Article 8 (u) of Fifa Forward regulations states that any member association or confederation receiving funding from Forward 2.0 must avoid any situation giving rise to conflict of interest.
The audit also highlighted that two invoices amounting to US$48 135,64 and US$52 668 were issued at different times last year and the deliveries are still outstanding.
All the equipment purchases were made without the approval of the board as stipulated in the Zifa finance and administration and procedures manual.
Other loopholes exposed by the audit were loan payment made to Conduit Investment which has links to former Zifa board member (finance) Philemon Machana and Sports Unlimited, but the loan agreements were not availed to the auditors.
Zifa acting president Banda, present at the Press conference, said the audit will be tabled at the next Zifa executive meeting for a way forward.
Follow us on Twitter @NewsDayZimbabwe
Related Topics