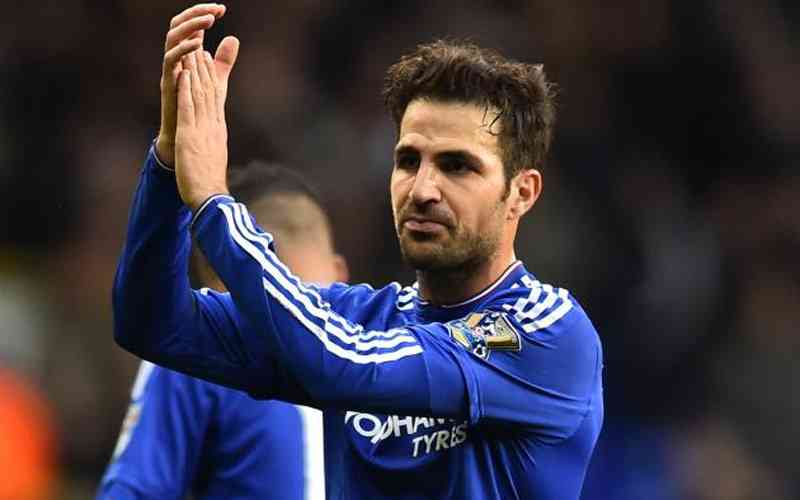 CESC Fabregas began his footballing career with Arsenal for whom he made over two hundred appearances, during which time he declared publicly that "If you ever see me in a Chelsea jersey, you're allowed to kill me."
Strong words of commitment to his club Arsenal, as Chelsea are one of their bitter rivals. Three years after leaving Arsenal to play for Barcelona, Fabregas returned to the English Premier League in 2014 to play for – you guessed it, Chelsea! He is still alive, as fortunately, no one seems to have taken him up on his offer!
There is an obvious lesson to be learned there; do not make rash statements or wild promises, all the more so in sport where everything is so unpredictable. Gary Lineker, the former Leicester City and Tottenham Hotspur striker turned expert football presenter, famously announced that he would present the Match of the Day programme in his underpants if Leicester City won the English Premier League. That was one promise that was kept, while many a commentator has probably pronounced the old cliché that they would eat their hat if a specific event occurred.
Two points stand out most forcibly when we consider the headline of this piece. It is a promise (that can be kept unequivocally) that pressure is a reality for everyone, on the sports field and indeed beyond (which is why sport can prepare youngsters for the wider world). Pressure comes to us all. There is pressure if we win all the time, to continue to win, with the developing expectation that we must, and can go on winning.
Equally, there is pressure if we lose all the time, with the increasing implication that we will always lose. There will be moments in each and every match, sometimes lots, sometimes few, where our team comes under intense pressure from the opposition (and to a certain extent from our own supporters and parents). Indeed, every game is all about pressure, throughout the game; we cannot relax at any moment.
Pressure will come to all – that is a promise. However, it is equally true that pressure often comes as a result of promises made. As expectations grow and hope increases, so hope turns to hype and hype becomes even harder to control. Suddenly a youngster is being compared (the "cardinal sin of modern life", according to the author Jim Collins) to previous great superstars of the game – "You are going to be the next Peter Ndhlovu, Tendai Mtawarira, Tatenda Taibu".
A school team is being likened to previous great teams from that school with phenomenal records of being undefeated. So-called "experts" declare that this youngster is going to beat the school record, no question, or that this team will remain undefeated for the upcoming tournament, season, and school career. All that it achieves is to pile more pressure on the children.
Often the pressure may be intensified almost unknowingly when a youngster is identified as being as good a player as his father. This may well be a possibility, but the expectation soon develops and the pressure soon mounts that the child has to be better than his dad. The children of Andre Agassi and Steffi Graf (both top tennis players of their time), for example, play other sports to avoid such pressure being applied unnecessarily. And are parents aware of the added pressure they put on their children when they make bets with their friends on the result of their child's match? A bet is, after all, a demonstration that a promise is being made ("We will win!"). We must not bet on children's sport.
We would perhaps do well to remember the old saying that "Promises are like babies: easy to make, hard to deliver." We should not rush in and make promises about our children as they only add to the pressure; after all, as someone said, "The promises of yesterday are the taxes of today". Furthermore, we might recall the despondent cry that, "Whom the gods wish to destroy they first call promising." We need to train our youngsters to expect and handle pressure, sure, as pressure will come, in some form or another, in different times and places. At the same time, however, we need to prevent unnecessary pressure being placed on them. Friedrich Nietzsche, the German philosopher, once said that, "Hope, in reality, is the worst of all evils as it prolongs the torments of men". If hope is such, what hope is there with the hype we create with promises? Promises are meant to be kept: we must not, therefore, make promises we cannot keep – otherwise it would not just be Cesc Fabregas's obituary we may be writing.
Tim Middleton is a former international hockey player and headmaster, currently serving as the Executive Director of the Association of Trust Schools Email: [email protected]
Related Topics