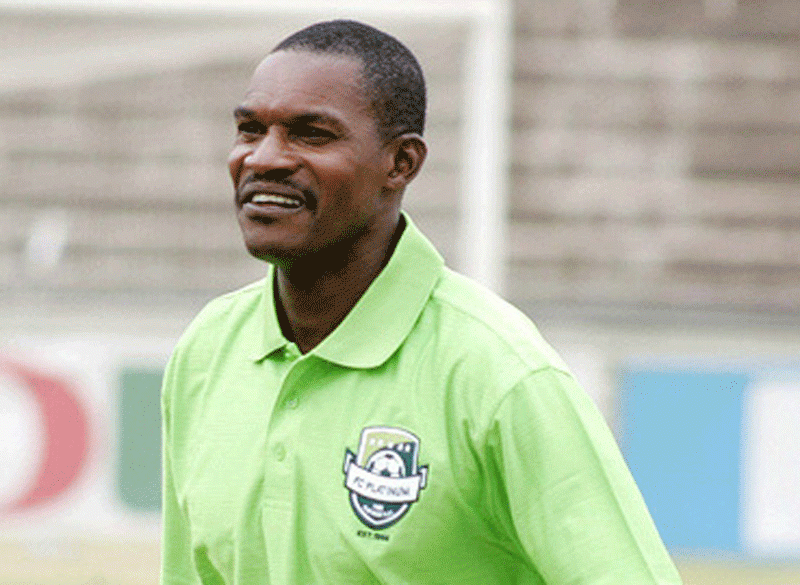 PSL Champions FC Platinum moved a step closer towards reaching another milestone of a 21 game unbeaten run when they beat Yadah 1-0 at Mandava stadium yesterday.
Panashe Mutimbanyoka scored the solitary goal to account for the scalp of the Miracle Boys in a rather lacklustre encounter.
The speedy forward blasted the ball home in the 34th minute and the platinum miners held on to the lead until the final whistle as Yadah sat deep, hoping to catch them on the counter.
And having secured their fourth league title last week, the ambitious Zvishavane outfit are now aiming to safeguard their unbeaten run until the end of the season.
They face Triangle in the lowveld next week before the season finale where they host Cranborne Bullets, after which they will be handed their silverware.
FC Platinum gaffer Norman Mapeza was full of praises for his men's character following the narrow win.
"Like I said on Thursday, we are maintaining the same mentality until the season ends," he said.
"Credit to the boys for a job well done.
"We just want to wrap the season on a high note.
"It's not easy to psyche players up, especially knowing that they have already won the league but I'm happy they are working hard.
"We have to keep pushing the same way we did when the season started.
"It's possibly going to be a new club record, but that's what we want.
"Yadah was tough and they gave us competition, but we won it.
"We wanted it more and at this stage, we want to keep the momentum.
"We have to remain in high spirits to repay our fans."
Mapeza said they were now looking forward to the last two matches.
"These are youngsters, we know them and they have done enough to repay the faith we have in them," he said.
"They have now accumulated 71 points and can only finish with a maximum of 77 points."
Yadah gaffer Genesis Mangombe was disappointed, but maintained that his team is surviving relegation.
"It's a game of football," he said.
"Mistakes cost us and what's sad is that we make mistakes at such a crucial stage.
"We don't afford that at this stage although we are rather in a better place in terms of avoiding relegation.
"We are worried, but a draw will be good for us when we play Chicken Inn next week.
"A win will be a bonus.
"We are going back to the drawing board and we will work on those mistakes for the remaining two matches.
"Our game of blocking them to build from the back failed. Even possession football didn't yield much as we failed to score."
Yadah are fixated on 36 points on 12th position and will need to collect maximum points in the remaining two matches to ensure safety.
Related Topics