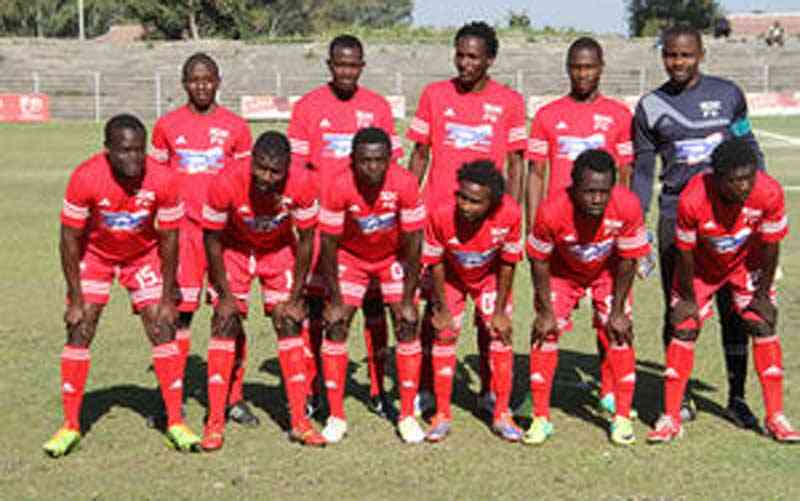 WHAWHA . . . . . . [1] 1
ZPC KARIBA . . . .[0] 2
ZPC Kariba moved a step closer to safety after edging WhaWha 2-1 in a Castle Lager Premier Soccer League match played at Ascot stadium.
Goals from Kudzanai Dhemere and Vassili Kawe cancelled out Jayden Barake's first half strike to ensure the win.
ZPC Kariba therefore retained their chance of remaining afloat in the elite league, with 35 points on their tally, three points above the first relegation slot.
"The boys showed character and determination. We were trailing at halftime but in the second half we created more opportunities and scored two.
"We were playing with a lot of pressure compared to WhaWha who had no pressure. We need to manage our own destiny because if we leave it in someone else's hands, it will be compromised.
"So we have collected three points where we can. We must survive," Dodo said.
His counterpart Petros blamed his men's poor show to suspensions.
"We thought a win was possible but suspensions affected us. We missed two of our key players who could have helped us.
"At this point, we want to finish on a high note. We compete to win, and we are doing that until the end of the season.
"I'm happy that some of our players have done well to play and score in tough games," Petros said.
Jayden Barake broke the deadlock on the 40 minute mark after beating an offside trap to chip the ball over ZPC Kariba goalminder Tapiwa Chilenga.
This was his nineth goal of the season.
The electricity men restored parity on the 57th minute through Kudzanai Dhemere who easily tapped the ball home, when WhaWha keeper Terrence Chiku failed to collect the ball from a hapless cross whipped in by Samuel Makawa.
Kawe Vasili doubled the scores on the 83rd minute, with a low drive from just outside the box.
TEAMS
WHAWHA: T Chiku, T Magwaza, T Daka, R Useni, J Gadzani( E Brown 55)', W Mapuwa 87) R Horonga, T Jukulile, T Tozivepi ( O Zinyama 75), W Mapuwa, B Phiri( D Chivhunduko 85), J Barake.
ZPC KARIBA: T Chilenga, K Mudima, B Mutukure, D Nyenye, M Kunyarimwe, W Mhango, K Vassili, S Makawa, F Dhemere, T Chiunye, M Demera( N Sianchali 77).
Related Topics