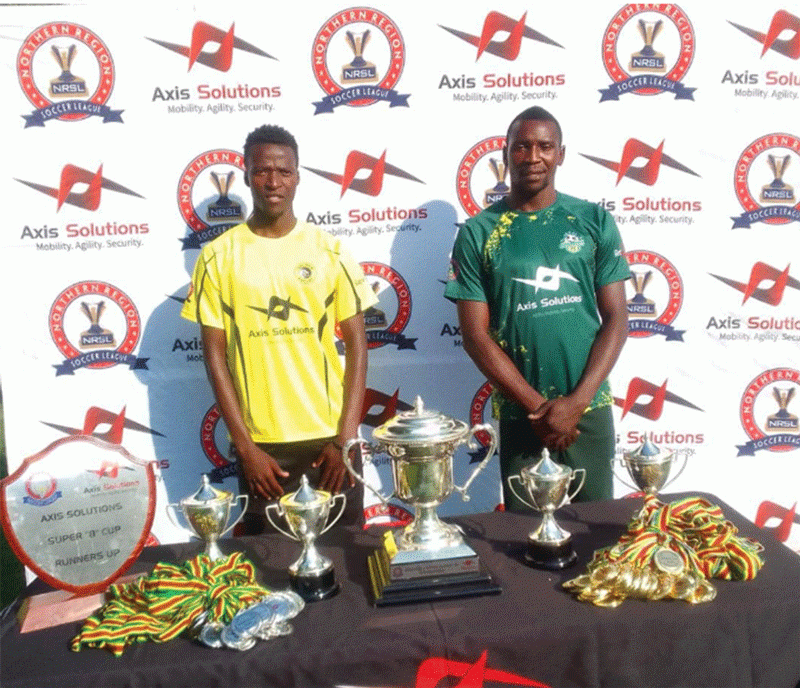 NORTHERN Region Soccer League top goal scorer Tinashe Balakasi wants to sign off the season on a high by inspiring Simba Bhora to a league and cup double when they take on Golden Eagles in the Axis Super 8 Cup Final at Rufaro Stadium this afternoon.
Balakasi finished the 2022 Northern Region Soccer League season with 29 goals, breaking the previous goal record of 22 goals set by Kasimero Chimbadzwa for ZRP FC in 2004.
After his goals propelled Simba Bhora to the Premier Soccer League, Balakasi now wants to exit the Northern Soccer League with a gold medal in the Axis Super 8 Cup.
"This has been a fantastic season for me, I really enjoyed every moment of it and now I want to finish on a high lifting the Axis Solutions Super 8 Cup," Balakasi said.
"I'm glad that I managed to break the record in the Runyamuro Northern Region League and also in the whole country across all the regions by scoring the highest number of goals. I am really grateful to God that I managed to achieve this mark.
"If it was not because of my teammates and the team who supported me, I would not have made it. I will also not forget the fans for their unwavering support and I would like to give them a parting gift, the Axis Solutions Super 8 Cup," he said.
The much-awaited Axis Solutions Super 8 Cup will bring the curtain down on what has been an exciting Northern Region Soccer League season.
The ZIFA Northern Region leaders have done enough to convince sponsors to bring in top local artists to perform at the final.
Suluman Chimbetu, Baba Harare, Hwinza, Ras Caleb, DJ Ribhe, Ndunge Yut, DJ Fantan and Levels are among the confirmed artists who will perform before and after the match.
While newly crowned league champions, Simba Bhora, have the opportunity to claim a league and cup double, Eagles will be eager to atone for the disappointment of missing out on promotion by claiming the silverware.
Eagles skipper Henry Manatsa is a contender for the best player prize and will be seeking to finish on a high by guiding his team to victory.
"We want to win the Axis Cup and end the season with some silverware for our fans," Manatsa said.
"There's always pressure, but as a team, we work better under such circumstances."
Related Topics