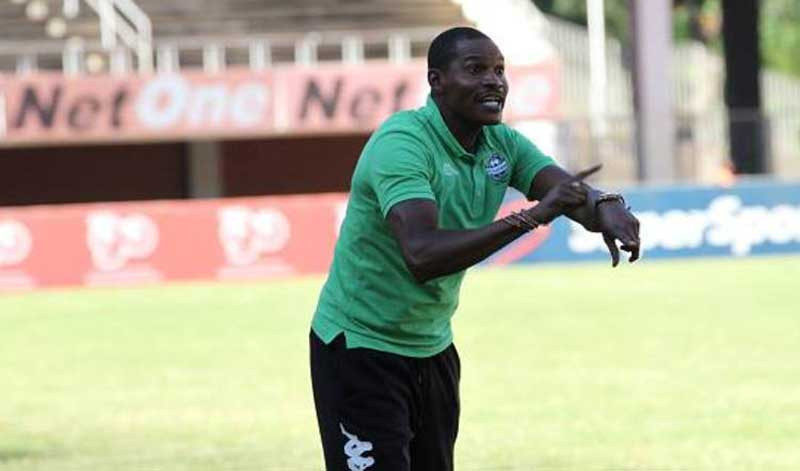 The stage is now set for a Chibuku Super Cup semi-final double header at Mandava Stadium in Zvishavane tomorrow as FC Platinum collide with Herentals while Black Rhinos lock horns with Bulawayo Chiefs for the other final berth.
If what has been witnessed so far this season is anything to go by then the FC Platinum versus Herentals clash could be the toast of the day.
This is the second time the two sides clash in one week, albeit in two competitions, the league and the Chibuku Super Cup respectively.
FC Platinum won 1-0 in their last meeting courtesy of a Walter Musona goal.
It was a hard-fought win for Norman Mapeza and his men as they faced stiff resistance from the students.
Their usually flawless passing football was stiffled.
The Harare-based side is so dedicated at frustrating the platinum miners so much that Mapeza is anticipating an even a tougher encounter this time around.
The veteran tactician who just bagged the September Coach Of The Month award is first to admit that his men face a mammoth task.
"Everyone is focused and ready for this match. Everyone knows we are going to play Herentals again this Sunday after our game last weekend. This is a new ball game altogether. We have different objectives. It's not going to be easy, but we are keeping the same mentality. It's a cup game, and everyone knows what they have to do, so the mentality must change. I like how we won last weekend, there was a mentality of not giving up. We have to play like this, with the never give up mentality. We have to push because the game is 90 minutes," Mapeza said.
"There is no need to be cautious. We have to play at our best. It's going to be an open game because everyone will aim to win. This is not a league game, where you might want to salvage a draw. Here we are playing to win. In the league if you draw it's okay and a win is a bonus, but this one we go full throttle to win. I don't know if it's going to be difficult because playing against the same team twice in succession is happening in the Champions League. It's the situation we have at the moment, but at the end of the day we have to play Herentals again on Sunday," he added.
On the other hand, Students' coach Kumbirai Mutiwekuziva says they will attack from the onset.
"We have to keep the attacking plan. We must win. It's important for us to be in the finals. We fought hard to be at this stage and we must fight again on Sunday then also avoid silly mistakes like that one which cost us the last match. It's a different game with potentially different outcomes. Everyone wants to win but how we play on the day will be important in determining the outcome," Mutiwekuziva said.
In the other semi-final, Bulawayo Chiefs are prioritising the Chibuku Super Cup ahead of the league which offers them an opportunity to pick up a piece of silverware.
Tulani Sibanda, standing in for head coach Nilton Terosso, yesterday said they will put more effort on the Chibuku Super Cup as they have survived relegation and they are not in the race for the league title.
"In terms of priorities, we will always prioritise more of the cup than the league. Not necessarily that we are saying we are no longer putting all our efforts in the league. We look at a situation where we feel maybe we can end the season with some silverware when you put your efforts on the cup. In the league we want to end in a respectable position but one thing for sure is that we have survived relegation. We had to rest some players going into the last league game so that at least we don't have knocks and injuries going into the cup game. The confidence is still the same," Sibanda said.
Strikers Obriel Chirinda and Ghanaian Dela Arkoli are ineligible for the match due to suspension and Sibanda's other worry is another forward Farau Matare, who only trained two days during the week because of injury, will have to pass a late fitness test.
The gaffer is wary of the soldiers but said his boys will do their best to cruise through to the finals.
"It is going to be a tough game against Rhinos who have a died-hard spirit, they have got a seasoned coach (Stanford Mutizwa) but we will try our best. They are a very good side. They are good both on and off the ball. They have got very good height, dangerous on set-pieces. They are one team that is very good defensively; they win more duels than most teams. We know that it is going to be a very tough game," the Chiefs coach said.
In the absence of Chirinda and Arkoli and probably Matare, The Ninjas pin their hopes on Hughe Chikosa and Arthur Musiyiwa.
"We are aware Bulawayo Chiefs have beaten us in the league, but the boys are in top form, they have been doing very well. Besides, this is a cup tournament and it is different from the league. Our preparations have gone on very well and we are looking to win and progress to the final. We have everyone available for the match and we have worked on all aspects of the game and it's now up to the boys to deliver," Mutizwa said.
Follow us on Twitter @NewsDayZimbabwe
Related Topics