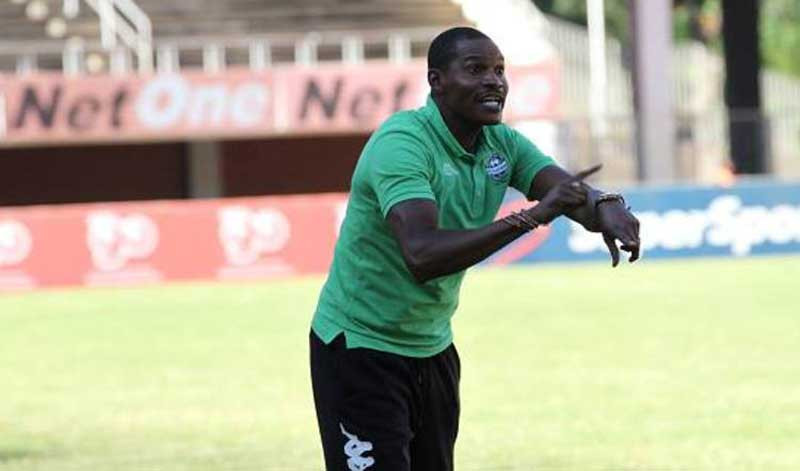 FC Platinum gaffer Norman Mapeza is in buoyant mood even as they face tricky Herentals, out to delay the champions' march towards another league title.
The platinum miners face the Students' test at Mandava Stadium tomorrow with the memories of the lesson they were taught by the same side at the National Sports Stadium back in April.
The two sides are primed to clash twice in a week at the same venue, albeit in two different competitions, in a PSL fixture and in a Chibuku Super Cup semi-final.
FC Platinum will be the natural favourites for both matches, but they know fully well that they face one of the toughest tests in the league.
Herentals beat the three-time champions 1-0 in the reverse fixture and will be hoping to steal the show and spoil the platinum parade party.
However, Mapeza is not reading much into how they lost the first leg between the two sides.
"We lost our first match against Herentals in Harare, but it's the past that I don't want to talk about because there was nothing to talk about," he said. "It's a new ball game, we are playing at home and what is important is to maximise on our home advantage, but for the rest, we don't have to keep talking about it. But we have to concentrate on the next game on Saturday and try by all means to win. We face a good team looking at their previous results; they have collected maximum points away and at home as well."
Since FC Platinum lost to Herentals in April, the Zvishavane-based side has put together 13 wins and three draws in all competitions which has thrust them on the cusp of glory.
Mapeza wants to carry the same positive attitude they took to Barbourfields where they defeated Highlanders in their own backyard last week.
"They (Herentals) are a quality side, but need to have the same mentality like the previous game. Like what we did against Highlanders, we did well in the first half, but there are some areas which we need to work on," he said.
"There are a number of positives which we took and we are hoping to carry them into the next match.
"Chances are high for us to get a positive result. Everyone knows what happened when we played against Herentals, but I don't to talk about it," he added.
Follow Terry on Twitter @madyautatpm
Related Topics