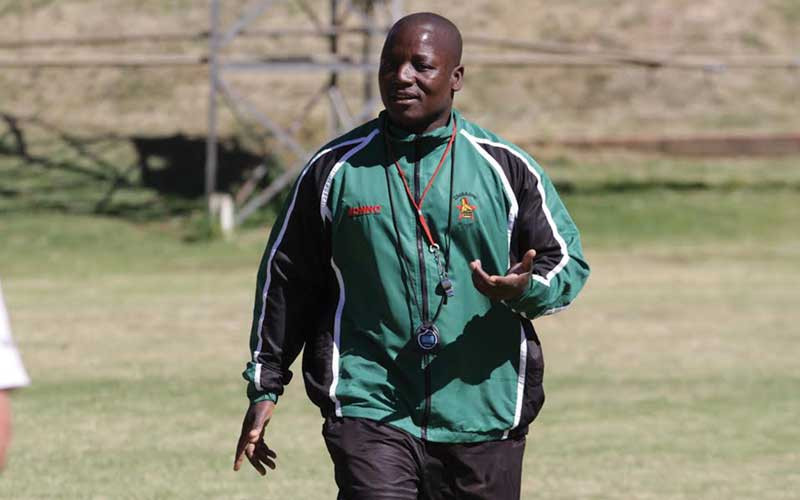 Former Zimbabwe senior rugby team head coach Cyprian Mandenge is relishing a return to international rugby as he prepares to lead the national Under-18 rugby sevens side at the World Schools Sevens tournament to be played in New Zealand this December.
Mandenge will mentor the young Cheetahs in the annual tournament which showcases the best Under-18 sevens talent from around the world.
This year's edition of the prestigious competition will be played from December 17 to 18 at the Pakuranga United Rugby Club in Auckland, New Zealand.
The Zimbabwe Under-18 side is one of the two local teams which have confirmed their participation in the competition along with the Zambezi Steelers, an invitational rugby union team run by the local sports management firm, Kyros Sports.
Mandenge said he was excited to make a return to a role he is quite familiar with having previously mentored the likes of former Cheetahs speedster Tafadzwa Chitokwindo, and France-based Shayne Makombe during the early stages of his career.
"I guess it's back to where I started. I started coaching a national side at this level and took the team to Kenya a couple of times with players like Tafadzwa Chitokwindo, Shayne Makombe, Kyle De Beer and Munyaradzi Sabau to name a few. In our first year, we won the tournament. It's every coach's dream to coach a national side though it comes with its own pressures," Mandenge said in an interview with NewsDaySport.
The multi-talented coach, who has mentored some of the country's most decorated athletes in rugby, cricket, athletics, boxing, martial arts and personal fitness training, Mandenge has not coached at national team level since the end of his two-year tenure as Sables head coach between 2015 and 2017.
He has, however, maintained a close connection with local rugby, having been credited with Old Hararians resurgence as a force in domestic rugby
Mandenge is also the sports director at Eaglesvale, who have over the last few years become a force in local schools sports.
He said he will look to draw inspiration from his previous experiences with national representative sides as he leads the Young Cheetahs.
The well-respected coach, however, made an appeal to corporates and individuals to support the team.
"I have taken sides to Kenya and South Africa before for sevens and some of the players have gone on to play for both the national sevens and Sables. The New Zealand challenge will obviously be bigger and I hope to have many such tournaments. We obviously need as much support as possible for the team. Any support will be appreciated from the kit (training, playing and even travelling gear), training equipment, and general upkeep of the team among other needs," he said.
Follow us on Twitter @NewsDayZimbabwe
Related Topics